Like any ancient city, Porto has plenty of variety and is constantly evolving. Traditional grocery stores with drawers of nuts and spices that are weighed at the counter lie within spitting distance of gourmet and concept stores and designer urban outfitters.
Similarly, eateries range from no-frills family-run tascas where the day's menu is scrawled on a paper tablecloth stuck on the door to specialist cafés, gourmet markets and Michelin-starred restaurants. Medieval architecture and urban art abound.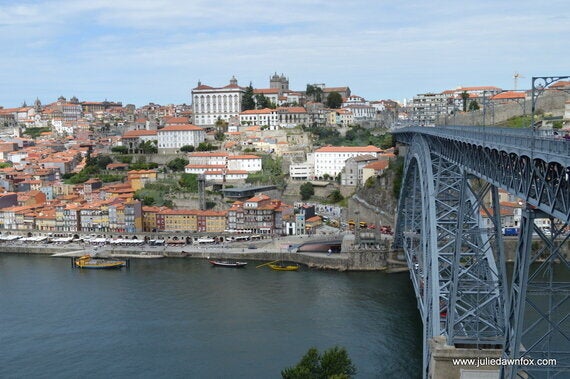 The city has such a lot to offer that it's hard to decide what to include in your itinerary but if you're short on time, these are some of the not-to-be-missed sights in Porto.
Porto offers many outstanding views, including the ones from the cathedral terrace and the top of Clérigos Tower, which offers 360º views. The top level of the iconic Dom Luís I bridge and the dome of Serra do Pilar Monastery have incredible views of the river, the colourful jumble of buildings in the riverside Ribeira district and the rows of port wine cellars in Vila Nova de Gaia.
Best architecture in Porto
The city's architecture spans millennia with traces of Roman dwellings, plenty of medieval houses and monuments as well as Baroque buildings, Art Nouveau, Art Deco and innovative contemporary designs.
One of the highlights, Porto Cathedral, features Romanesque, Gothic and Baroque styles, although you only get the full effect of these if you pay the €3 to enter the cloisters.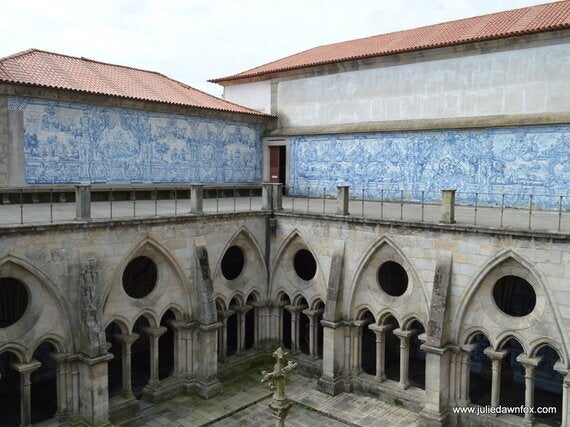 Serra do Pilar Monastery is one of my favourite Porto monuments, not just for the views mentioned above. It has a unique circular church and cloisters and an intriguing historical connection with the military that makes it well worth paying the small entrance fee to discover.
The Palácio da Bolsa is far more impressive inside than out. It was built in the 19th century as the city's Stock Exchange and never a finer temple to finance has there been, I'm sure. The interior architectural features, which you will learn about on the guided tour, are exquisitely and skilfully executed. The golden Arab Room certainly has the wow factor.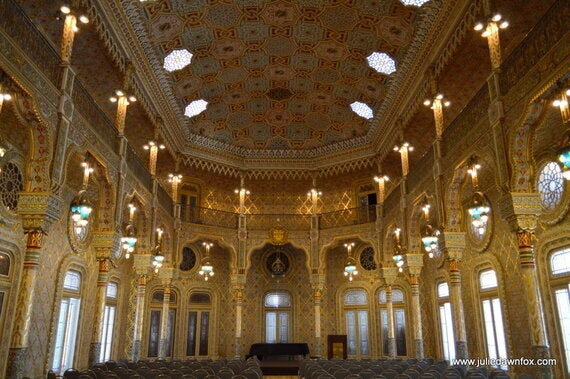 The first of my favourite green spaces is the Jardins do Palácio Cristal. These gardens don't look like much until you get behind the domed sports pavilion. Once there, you'll be able to explore various terraces, sculptures and ponds while admiring the views across the river.
The other top spot in the city centre is Jardim do Cordoaria, where rope makers used to ply their trade. I love it for the hilarious sculptures and weird bulbous trees.
Best art galleries and museums in Porto
Porto's two major galleries are the Serralves Contemporary Art Museum and the Soares dos Reis National Museum. Bear in mind that you need to allow half a day to get to and make the most of visiting Serralves so if you only have one day for Porto, give it a miss. The grounds are as interesting as the regularly changing exhibitions in the main galleries, one of which is in an Art Deco house, the other in a sleek modern building.
The more centrally located Soares dos Reis Museum is named after an extremely talented sculptor who studied here when the building, a former palace, was the School of Fine Arts. As well as some of his finest marble sculptures, the museum has a wide range of paintings, furniture, glassware and ceramics and could easily take up 2 hours of your time.
For independent contemporary galleries, head for the Rua Miguel Bombarda Arts District, which includes the connecting streets. My favourite is Ó! Galeria, which specialises in illustrations. You'll also find plenty of design, vintage and concept stores in this part of the city.
As well as the art galleries, there are a few museums worth visiting but pick wisely if you have limited time. History buffs should visit Casa do Infante, the medieval building where Prince Henry the Navigator (one of Portugal's key figures during the Age of Discovery) was born. You can find out about his explorations and adventures in the museum and discover traces of Porto's Roman past and the building's time as a customs house and mint.
Where to see azulejos in Porto
Some of Portugal's most impressive azulejo panels (hand painted tiles) are proudly on display in the streets of Porto.
São Bento train station really has to be on your Porto itinerary even if you're not using it to travel anywhere. In the early 20th century, the walls of the entrance hall were clad with over 20,000 azulejos painted with scenes of significant moments from Portugal's rich history.
Porto's churches like to wear their tiles on the outside. Igreja do Carmo is one of the best examples, as is the Capela das Almas near Bolhão market.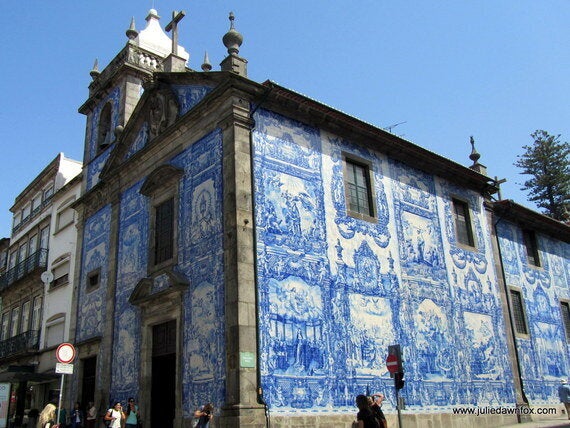 Any trip to Porto should include time in Vila Nova de Gaia, where you'll find a selection of port wine establishments. Go on a cellar tour to learn about the port wine production process before tasting white, tawny and ruby ports. Each port wine house offers a different experience, as you'll see here: Port Wine Tasting: A Traditional And A Modern Approach
See the best bits of Porto on a walking tour
There are plenty of other things to see and do in Porto but if even you're short on time, you can choose which of the best bits to visit and learn about the city's history with my flexible self-guided walking itinerary.