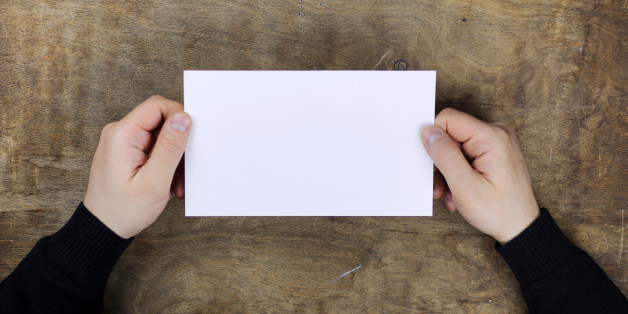 alexkich via Getty Images
This year's GCSE results day, on Thursday 24 August, will be a little different. It will feature the first results from the overhauled GCSEs that were announced by the government in 2013. English literature, English language and maths are the first subjects to switch to the new format. They will be followed by another 20 subjects in 2018, with all others changing by 2020.
These new GCSEs feature more demanding content that is assessed mainly by exam, with other types of assessment being used only where necessary for the subject content. And students will take all of their exams at the end of the course. But perhaps the most visible change is that the qualifications will be graded from 9 to 1, with 9 being the highest grade.
If you or someone you know is awaiting their results - whether eagerly or nervously - you may have heard about these changes to the system. What you might not be so clear on is why they're happening. As Director of General Qualifications at Ofqual, the independent body that regulates qualifications in England, this is something I often get asked.
These changes aren't being made just for the sake of it. Significant changes are not something any of us take lightly. Students can feel reassured that these changes are happening for a good reason and have been carefully thought through. I know from my own children's experiences of taking GCSEs and A levels, just how important results are to every student and how important it is that the system is fair for all.
Back in 2013, the government asked Ofqual to think about whether the new GCSEs should have a new grading system and so we got to work. We consulted on and refined different options until we were confident we had the right system.
There are two main reasons why we moved away from the old A* to G system. First, we wanted to make it clear that these were different GCSEs, based on new and more demanding content. And second, we needed more grades to better reflect different levels of achievement. Around 60% of GCSE grades awarded before the changes were a B or C and the number of A grades awarded rose from 8.8% in 1988 to 22% in 2011. This was making it difficult for the old system to fairly reflect the full range of students' achievements.
The new system uses six grades to reflect the range of performance shown by most students. Previously just four grades covered this range, A* to C. Students who would have got an A or A* in the old system will get a 7, 8 or a 9 in the new. And students who would have got a C or a B will get a 4, 5 or 6.
We have also made sure students are not disadvantaged by being the first to take these new qualifications. So broadly the same proportion of students will get a grade 4 and above as got a grade C and above previously. And broadly the same proportion will get a grade 7 and above as got a grade A and above.
Students in England who get their results on 24 August will have a mixture of the new grades (9-1) for English language, English literature and maths and the old (A*-G) grades for all other subjects.
So, if you're waiting for your results, I hope the day brings you the grades you were aiming for.