For the less fearless traveller among us, South Africa offers a taste of accessible Africa; all the wildlife but viewable in a tamer wilderness, diverse culture and enticing cuisine but coupled with the creature comforts of home, and to top it off, it's largely malaria-free. The country's tourist infrastructure is reassuringly superb, but South Africa remains just rough enough around the edges to keep a real sense of adventure. It's a world away from the African clichés, but still has dramatic coastline, wide-open wilderness and beautiful yet threatened wildlife. But if we travel to South Africa just to tick the "Big 5" off our safari checklist we miss its cultural heritage and the captivating stories from each of its nine, very individual regions. And if we want to delve deeper, South Africa's accessibility allows us a unique insight into all its wonderful cultural complexities.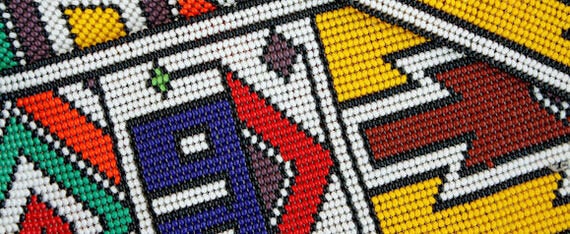 Connecting with real culture
South Africa may not offer the same, often clichéd, tribal experiences as other African Nations - homestays with the Himba in Namibia, or walks with the Maasai in Kenya, for example - what it does have though is a pulsating melting pot of cultures, from Xhosa and Zulu to Afrikaans, accessible without the need for contrived tours. Wandering through street markets, dancing to ubiquitous local music and visiting cultural festivals are all great ways to dip toes into the cultural mix.
However, the only way to truly understand the cultural present in South Africa is to understand its complex past. As tourists the responsibility rests with us to discover the back-stories of our destination, and how they shape the lives of those we encounter. Ultimately this allows us to connect much more deeply with the country and its people, and provides a much more enriching holiday experience. An excellent place to put South Africa's recent history into context is the Apartheid Museum in Johannesburg, set up not as a tourist museum but as somewhere for the people of South Africa to learn, remember and heal. It is a profoundly interesting and powerful place, but somewhere which reinforces the general sense of moving forward, and pride in how far the country and its people have come.
Getting it right in South Africa
South Africa is pioneering. It's the first country in the world to incorporate the values of fair trade into its tourism industry, and the holidays and hotels who have the Fair Trade certification are guaranteeing their workers fair wages and working conditions. It's also one of the only countries in the world to have a National Minimum Standard for Responsible Tourism. The South African guidelines state "Tourism can and should deliver income to poor households, particularly those situated in rural parts of our country"; progressive and profoundly important, and an inspiration to those of us who firmly believe that responsible tourism should be a fundamental part of mainstream tourism. But as travellers to South Africa does this mean that we can rest on our laurels, safe in the knowledge that our travels are already socially responsible as they can be? No, we still need to do our research, and ask questions of our travel providers to ensure our presence is beneficial.
Take the growth in tours around South Africa's well-known townships. Names such as Soweto and Khayelitsha may still conjure up images of poverty and Apartheid-era unrest, but despite a difficult past these are energetic communities of people fiercely proud of their heritage. South Africa is accessible Africa, and consequently visits to these previously no-go areas are increasing. Not only do they give us an eye-opening insight into the 'real' South Africa (the townships are home to many millions of its residents) and its vibrant mix of cultures, but township tours offer some of the country's poorest people the chance to promote their heritage, earn a living for their families and develop much-needed community initiatives.
However, to avoid the "drive-by shooting" tours, where you are simply driven through, taking pictures and giving nothing in return to the people you pap (think 'human zoo'), you need to ask some serious questions. Find out whether a local guide is used, whether a proportion of your fee is reinvested into local initiatives and whether you will have the opportunity to stop and buy local foods, or locally-produced crafts along the way. Walking and cycling tours are best, where you have more opportunity to hear local people's stories, learn more about the realities of life in the townships and support local businesses. There are many excellent experiences, and responsible, sustainable community-led tourism initiatives, such as Uthando in Cape Town, are seeing real success in developing grassroots projects directly benefiting the township residents.
So go to South Africa and explore its wilderness and wildlife - it's stunningly beautiful - but definitely don't consider its culture an afterthought. However, each province and its people has such a unique heritage, such a complex, fascinating story to tell that trying to taste every flavour of this rainbow nation in one trip will simply water everything down. Instead, immerse yourself as deeply as you can in the culture of a few places while you are there. What you find will surprise, inspire and stay with you for a long time.
Find out more in responsibletravel.com's open, honest 2 minute travel guide to South Africa.