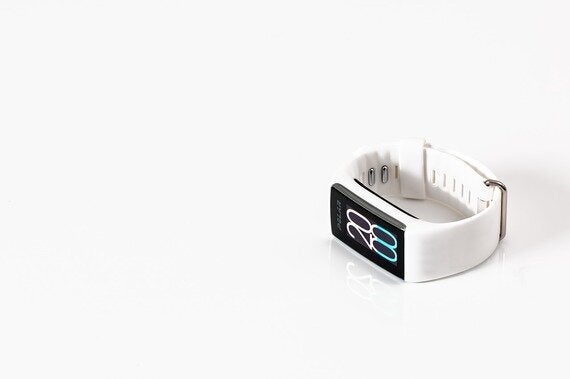 Wearable tech is steadily gaining ground in the fitness space this year. From fitness trackers to AI "ecosystems" that add a new dimension to your workouts, there's so much to look forward to if you're a tech enthusiast like myself. Not only do they ensure the maximum efficiency of your workouts, they can also help you stay motivated in the long run.
First came the GPS-based fitness apps that incorporate gamification and social media. It may sound shallow, but receiving a ton of likes on Facebook for completing 10,000 steps in a day is utterly rewarding. Then came wearables that track your very movement to ensure you have the proper form. Some products even come with their own virtual coach that provide you with feedback and encouragement in real time.
Despite all the amazing features wearable tech puts on the table, the user's success isn't guaranteed. It could even be dangerous for you to simply plug in wearables in your routine without a plan. That said, here are the things you need to remember before you shell out cash:
This tip may come to you as overused, but that's only because it's that important. Whether you're trying to lose weight or planning your retirement, you need a calculable and measurable plan to ensure your goals will be met.
If your aim is to lose weight, start by calculating your body mass index first and see how fast you can get to your goal by measuring weekly. Next, look for ways on how you can improve your results by building certain metrics, such as the number of steps you take per day, the total minutes you jog, and so on. Fortunately, most fitness trackers have built-in features or companion apps that let you set and track your goals. If not, you can still leverage third-party tracking apps like Google Fit, Endomondo, and FitNotes.
If your fitness arsenal focuses solely on physical activities, then you're probably undermining your own results by ignoring the diet factor. Take note that your health is a complete system; it takes into account the way you exercise, sleep, and eat.
The good news is, you don't actually need wearable tech to track your diet. The key is to set a limit on your daily caloric intake and enforce it using calorie counters like MyFitnessPal. And while there are plenty of calculators out there that can help determine your daily caloric needs, it's better to consult your physician so you can work out the ideal calorie amount together.
3. Make Room for a 15% More Calories
A study from Iowa State University reveals that trackers have a margin of error no less than 15.3%. Other monitors, like the Jawbone UP 24 and Nike+ FuelBand SE, have much higher rates with 18.2% and 17.1%, respectively. So if your results aren't as significant as expected, despite hitting all of your workout and calorie intake goals, see to it that you make room to burn around 15% more calories.
4. Stay Updated in the Tech Space
The tech industry, including wearables, undergo rapid change. New products, strategies, and dangers are announced each month. Since fitness and health should never be taken lightly, pay attention to online publications and industry news sources. You can also use apps like Flipboard and Google Play Newsstand to aggregate new information from various resources on the web.
For example, wearable heart rate monitors were under fire due to inaccuracy issues, which even made their way into court. This means consumers shouldn't depend on them if you need to control a cardiac-related condition. Just imagine the possible implications if no one ever tested if these products always deliver their promises.
5. Make Time for Rest & Rewards
Maintaining fitness can become a chore rather quickly. Remember that no technology in the world can permanently solve boredom, which is why you should always provide ample opportunities for you to take a break from any endeavor. You can make this goal-oriented by promising yourself a reward only if you manage to accomplish a significant milestone.
Finally, it's also important to listen to your body more than your virtual coach. Even if you think you can run for another mile, your body might disagree with you due to unexpected circumstances such as dehydration, a hotter climate, and so on. It's your body, so don't assume your wearable device knows more about it than you.
As much as I'd like to achieve a perfectly toned body, consistency with fitness routines isn't really my forte. True, physical exercises release "fun" chemicals like endorphins, serotonin, and dopamine in the brain - thus, making the activities more rewarding. But without wearable technology to spice things up, your motivation may burn out much faster than your calories.