This blog is part of a month-long focus around sustainable fashion across HuffPost UK Style and Lifestyle. Here we aim to champion some of the emerging names in fashion and shine a light on the truth about the impact our appetite for fast fashion has around the world.
I am an artist from Finland, using clothes as my main material.
I often use old clothes that already had a previous life. Whether it's true or not, I feel that a little bit of the energy of the person who wore the garment remains there, absorbed in the cloth, and then becomes a part of my work, giving energy to the artwork.
The various clothes talk and whisper of what kinds of people used to wear them. The older and more used a piece of clothing is, the more dear and important it is to me. I want to show the age of the garment, the traces of time and life.
I've also made art from old, worn dancing shoes. I love the traces of wear, the outline of the foot imprinted in the shoe, the sole worn by someone's personal gait, the traces of individual toes.
When I was 10 years old, my father died of a heart attack, suddenly, right in front of me. I went into a panic, and tried to hide under the kitchen table. The hiding place was not good enough; my father died gazing straight into my eyes.Hiding made me feel immensely guilty. I missed my father so much, I missed his strong arms around me. During my early teens I attempted to resize his clothes to fit me, sewing by hand with a needle and thread. I wore his clothes to school, trying to keep him close to me. His jackets and shirts made me feel more safe, I strongly felt the presence of energy within those clothes - they were almost like relics to me. I dressed myself in his shirts, his jacket, trousers as well... I attempted to feel his embrace in this way.
I began to study medicine and physics, I dreamed of becoming a scientist who would save lives, cure cancer, help people. While studying, one evening the yearning for my father became unbearable, and I tried to feel his presence once more by making a drawing of him, using an old photograph as a model.
The result was a shock. The image I'd created was so vivid, I could feel my father's eyes again, looking at me out of my drawing. This drove me to change the direction of my life, and go into art.
In my first installation, displayed in 1987 - 1988, I used jackets similar to those my father used to wear.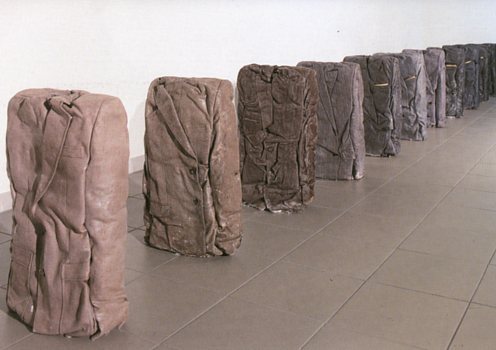 Soon my works became larger in size, like the work "Shadow" above a street in Tampere, Finland, in 1999. Now 16 years later, this artwork is installed again and possible to see at the same Finlayson area where former textile factories are.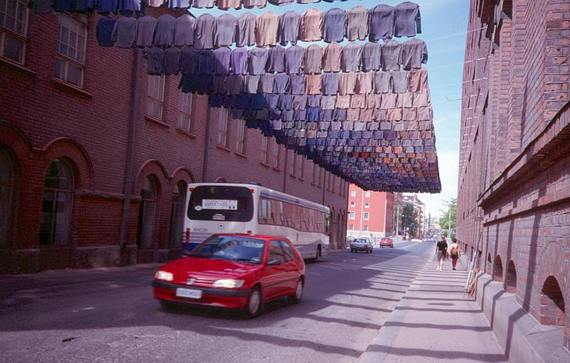 I also started to work with men's shirts, again very similar to my father's. Many years later, when my mother got older and passed away, I made art using dancing shoes, the kind my mother wore when she went to the dances. In "Mother", 1991, shoes form a person, or a heart, and a dry fish head is inside the shoe. "The Queen of The Night", (first version 2005), is a larger installation on the wall. Shoes on spoons are cut to remind insects or flowers.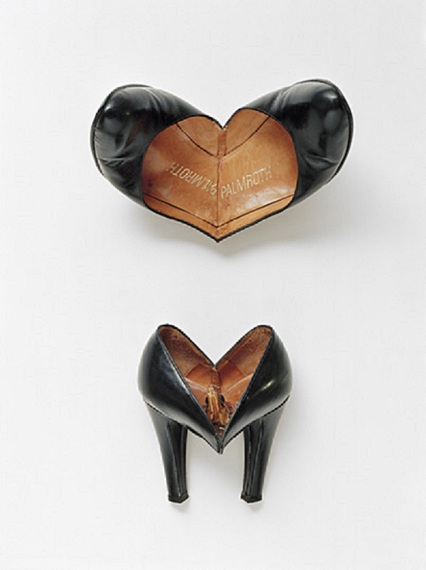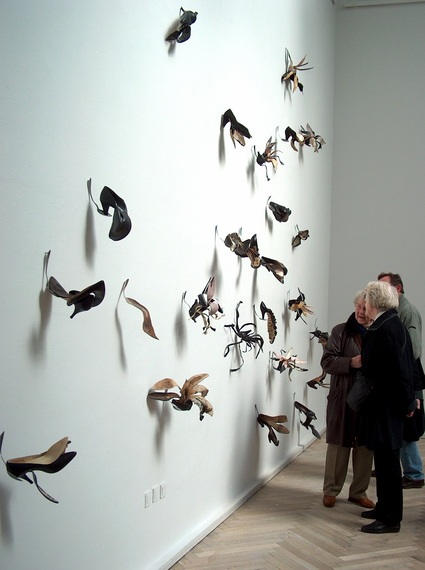 In my latest installations I have used the clothes of women, children, all kinds of people. Instead of using similar clothes of my parents, I'm using the clothes of the people all over the world.
The most recent work is now possible to see still for one week at the Didrichsen Museum of Art in Helsinki. It is large in size, dancing around trees in the museum park. "A Waltz to Life" is made of 2000 shirts that museum visitors donated for my work.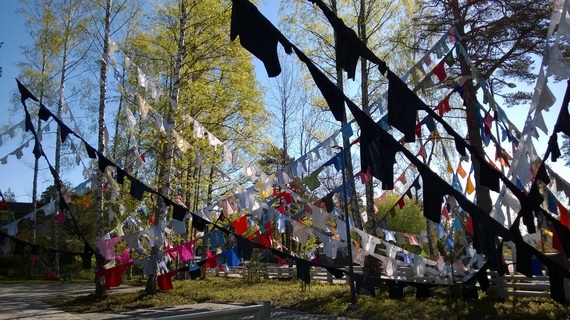 http://www.didrichsenmuseum.fi/kaarina-kaikkonen/
A piece of clothing is a symbol for a human being. For me art is about existence and the different feelings of life.
HuffPost UK Lifestyle is running a special series around Sustainable Fashion for the month of September. Livia Firth is creative director of Eco-Age and founder of The Green Carpet Challenge, and will be guest editing on 18 September. If you'd like to blog or get involved, please email us.