If you have yet to plant your (probably) pale, bare feet in the sandy shores of the Italian coast, 2015 is your year. Situated almost exactly where the shoelaces would be on the boot of Italy, which is how I described its location to almost everyone who asked and received instant recognition, the Amalfi Coast is made up of several towns spanning an unfathomably picturesque coastline, easily one of the most beautiful in the world, as a quick Google will confirm.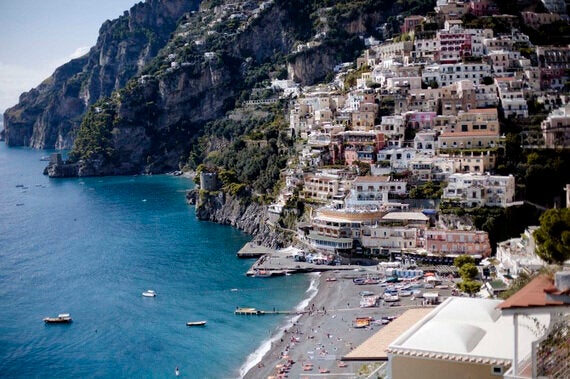 We stayed in one of the smaller towns, Maiori, which meant our apartment was seriously reasonably priced and still within easy reach of the other towns. Placed slightly up in the hills, our apartment overlooked an intimate beach cove and lots and lots of sapphire-blue Tyrrhenian Sea - bliss! Complete with all the mod cons, a kitchen and a rooftop hot tub, it was an absolute steal. From here we could walk follow the winding roads down to the town, inevitably partaking in a bit of Fiat 500 spotting, a pastime you're sure to adopt while there. We found the people warm, welcoming, and the town full of old, Italian charm.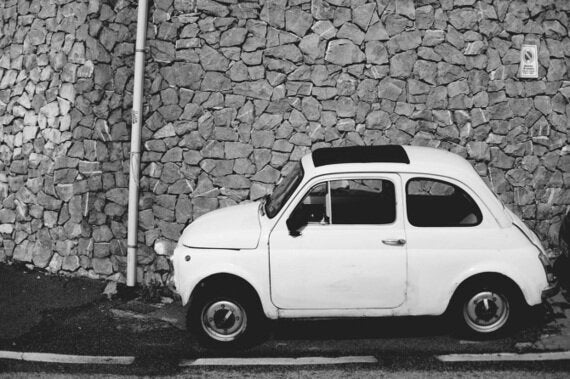 It would be easy to spend a fortune in this stylish, sun soaked part of the world. The seafront restaurants oozing prosecco and gnocchi are hard to resist, plus the proprietors will physically pull you in given half a chance, so we didn't try too hard. But even if you only give in a few nights out of many, your purse won't come off too badly. Order well, pasta is always filling, and be patient for the free Limoncello at the end, your digestif will come! Tip: Stock up on Limoncello at any one of the many dedicated shops, you won't find it this cheap anywhere else.
For the other nights, we hit the local supermercatos and stockpiled fresh local pasta, olives and fish for homemade yet authentically Italian sumptuous dinners, accompanied by fairly inexpensive yet delectable prosecco from the local grocer. These dinners were easily as tasty as the restaurant ones and were created quite effortlessly thanks to the flavoursome native produce.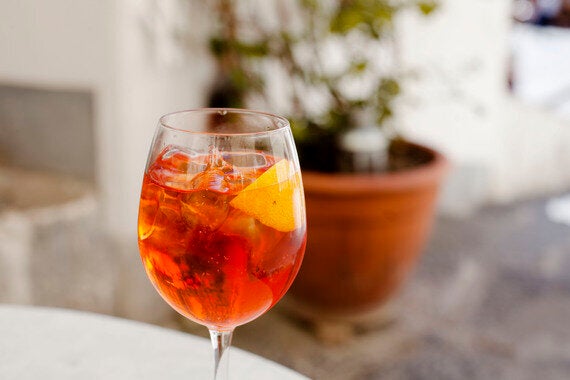 But the savings don't stop there. If you are open to a little happy hour indulgence - and who isn't...you're on holiday! - hitting the bars in the early evening actually pays. We ordered our favourite Italian drink, the glorious Aperol Spritz, and received hot bar snacks for FREE. Yes, you read that right. You get your happy hour fix while munching complimentary tasties like potato croquettes, thin-crust pizza and mini-bolognese bites, all while watching the sun set on the horizon. Not bad aye? Tip: If your conscience doesn't bite too hard, this process can be repeated at various bars. Also, never underestimate a good old evening walk along the beach.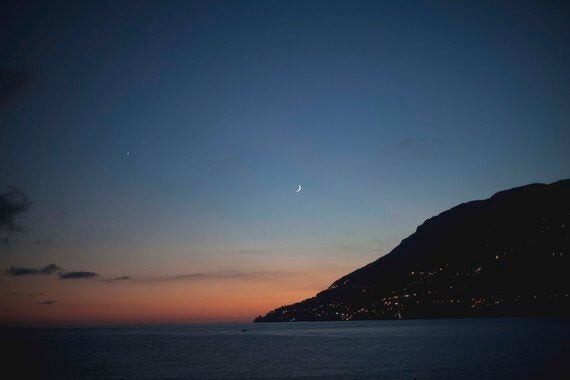 While Maiori was a lovely town and we made many friends there, including the most accomplished Aperol Spritz mixer Italy has ever seen, you will want to venture along the coastline a little further to explore the other towns.
Now if, like me, you suffer from slight travel sickness if thrown around the back of a coach on what can only be described as the windiest road in existence, there is another option. The red open top buses, called City Sightseeing, create a very enjoyable ride, allowing you to take in the dazzling sights along the way and even provide a headset and commentary.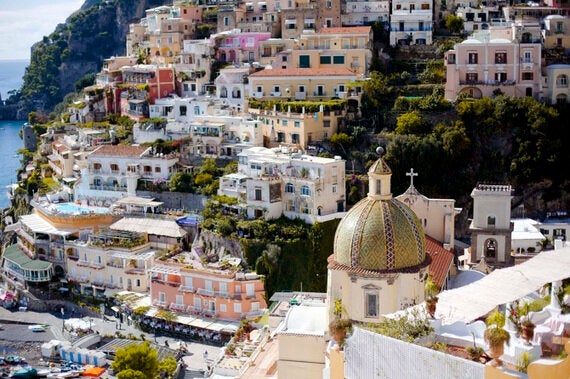 This service will bring you through Maiori, Minori and finally to Amalfi and only costs €3. It is truly the best way to experience the Italian coastline on the move. A similar price can be seized with SITA in Amalfi for an onward bus to Positano, another stunning town where you can grab a famous shot of the pastel buildings lining the shore, amongst other delights.
While in these slightly pricier locations, check out all you can for free. And that's a lot. The Amalfi Cathedral is absolutely breath taking, you can take in the architecture inside or out, while sitting on the grand steps outside with a cool, creamy gelato (only €2.50 if your haggling is up to scratch). A must visit is the traditional Italian cafe Pasticceria Pansa, http://www.pasticceriapansa.it/, where the coffee, fresh cream cakes and dried candied fruits will blow you away.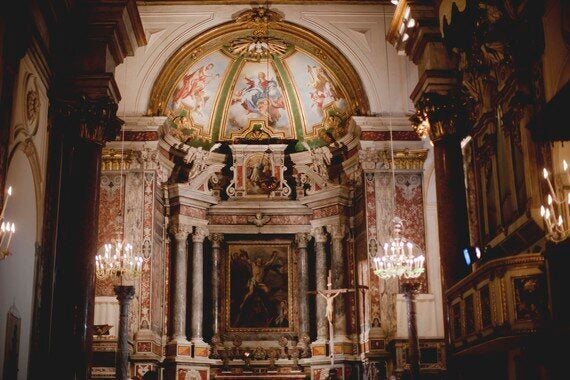 Further on, the local artisans lining the old cobbled streets of Positano come together to present some truly inspiring pieces, from fine homespun clothes and accessories to bespoke sculptures and remarkable artwork. And if none of this calls to you, how about glimpsing hand-made tiny village scenes set into the cliffside? True Italian charm. All of these experiences come at no cost and are so worthwhile.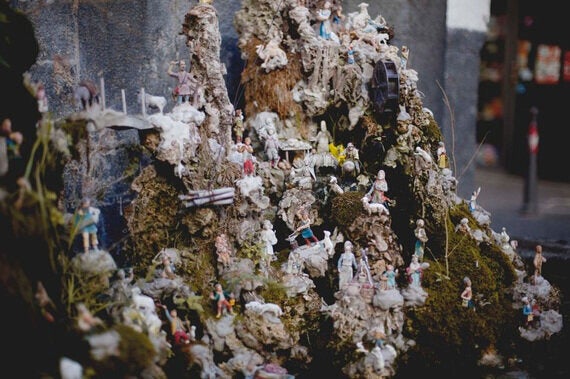 Last but not least, get yourself on the beach! The best one is found in Positano, but don't fork out for a sun lounger as they cost as much as a full-blown 4-course lunch and the sand is far more luxurious (and on the house). Sit back, relax and bask in the hot sun, congratulating yourself on successfully experiencing a highly chic and desired locale without dreading your bank account on your way home. Phew.