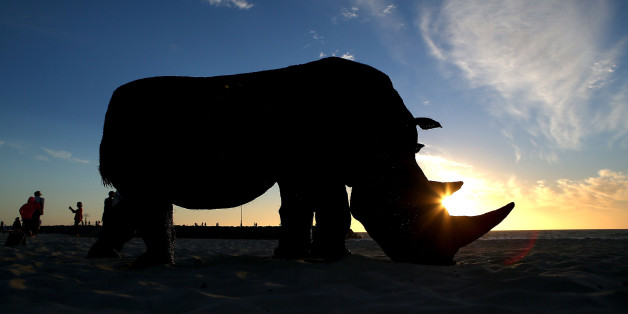 gerttyimage/이매진스

When I met Kwabena Osei-Larbi back in 2014 while attending the University of Southern California, we quickly bonded over our shared West African backgrounds. I was born and raised in Cameroon, while he is originally from Ghana but grew up in Nigeria and Syria. Beyond that, we discovered we both also had a passion for gaming and we were both excited about how quickly the mobile gaming industry had grown.
A single game today has the potential to reach and entertain millions of people. However, the impact of most games usually stops there. They exist solely for entertainment and leisure. This didn't sit well with us, especially when we considered how many important problems there were all around us that were going unaddressed.
Back home in Cameroon, for example, I remember seeing friends have to drop out of middle school because they couldn't afford tuition and, even here in the US, there are countless charities doing incredibly important work that still can't find the support and attention they need.
We decided to use our passion for gaming to do something about this. Six months after Kwabena and I met, we co-founded Kaydabi, a mobile gaming studio with a simple mission in mind: to use the power of entertainment to create positive change.
With thousands of animals on the endangered species list and Earth on the brink of a sixth mass extinction, the first cause that our studio is targeting is wildlife conservation. In partnership with four of the world's largest wildlife conservation organizations - Defenders of Wildlife, World Parrot Trust, Sea Turtle Conservancy and African Wildlife Foundation - we recently released Wild Warriors, a puzzle adventure game that empowers players to help save endangered animals in real life.
In the game, players embark on an epic mission to save the world's most endangered species from an army of powerful, mythical monsters that symbolically represent the real-life threats these animals face - everything from poaching and habitat loss, to pollution and deforestation. The game is available now on the Apple App Store and the Google Play Store.
Wild Warriors is completely free to download and play, but users can opt to purchase certain virtual goods with real money if they like. Of the revenue generated from these in-app purchases, 10 percent is donated directly to our charity partners each month, and we also encourage players to visit our partners' websites to learn about more ways they can help out.
We also recognized that, typically, only around 3% of players ever spend money in mobile games. It was important to us that we still found a way to empower that 97%, so we designed a simple system that allows absolutely anyone to make a measurable difference, even without spending a dime in our games.
In Wild Warriors, players are periodically prompted to vote for their favorite characters and, each month, we use those votes to decide how the money that is raised is shared amongst the animals featured in the game. On behalf of our players, Kaydabi then donates the funds to the charity partner that is working to save that animal in real life.
Promoting social good should be a simple and appealing choice for people, and we believe combining philanthropy with entertainment is an engaging way to reach that goal. Our studio already has other games in the works that will support a range of additional causes - everything from tackling world hunger and childhood poverty, to promoting gender equality and children's health.
At Kaydabi, we aspire to have our games act as high-powered fundraising and educational platforms that can be directed at any issue and will allow anyone to make a real difference while having fun. We're on a mission to use mobile games to create real-life superheroes out of everyday people, and Wild Warriors is the perfect start to that initiative.
HuffPost UK Tech is running a two-week focus on our Tech For Good campaign, which aims to highlight the technology that is driving social change and making a positive, long-lasting difference to our world. If you'd like to blog on our platform around this topic, email ukblogteam@huffingtonpost.com with a summary of who you are and what you'd like to blog about.