A surprise visitor was waiting for us the first time we went into the Himalayan mountains to meet our artisans face-to-face. Until then, much of our daily interaction had been over the telephone.
Sitting beside his mother at the loom, was a young boy not older than 10, waiting expectantly to see the 'foreigners' who had come all the way from 'America'. To him, anything outside of India was America. Even Amsterdam. The young man waited in anticipation. That's when we arrived- two Indian women, as old as his mum and with exactly the same skin, hair and eye colour.
If our gender might have ever worked against us in other circumstances, this time it went in our favour. Most of the artisans that we work with to create our handmade products are women -- of all ages and skill levels. And despite the fact that they were terribly shy at first, these women opened up to us sharing the stories of how they started to weave after separation, after losing their husbands to the flood that devastated the region or after their sons left in search of work.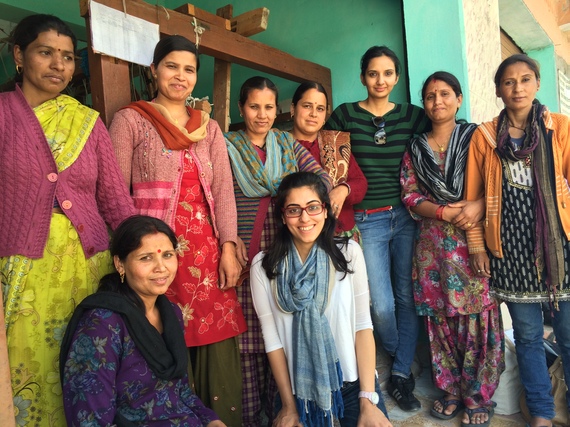 One of the biggest challenges rural India faces is the fact that its younger male population is moving to bigger metros in the hope of finding better employment. Often unable to find jobs they are qualified to do, they end up in jobs where they are exploited. Living away from family is never easy and if they can find opportunities closer to home, then that would help address this increasing problem of urban migration.
Our karigars (artisans) in the mountains are mostly first generation. Silk rearing, spinning and weaving began as a project by the local government along with NGOs to prevent deforestation and to create jobs for villagers, particularly women, so that they are self-sustained. Villagers were taught how to work with the environment and to co-exist alongside nature. Over the years, the women have learnt how to spin yarn, weave and create textiles from locally available resources. More women and girls are being encouraged to come to work and be independent. And we hope to involve as many of them into our creation process as time goes by.
The World Economic Forum in its Global Gender Gap Report 2016 estimates it will take 170 years to achieve global gender parity in the workplace and in society. That's 170 years until companies and governments are equally led by men and women. And sadly, it will not happen in my lifetime or in the lifetime of my two girls, aged 2 and 5.
Today, out of all the karigars or artisans we work with, women account for more than 80%. So what is it that we do as a sustainable fashion brand that directly impacts lives and makes a difference?
Our return on investment is to see the women that we work with flourish at the work place, and re-invest what they earn into the betterment of their families. Studies have also shown that women invest 90% of their earnings back into their families, compared with 30% men.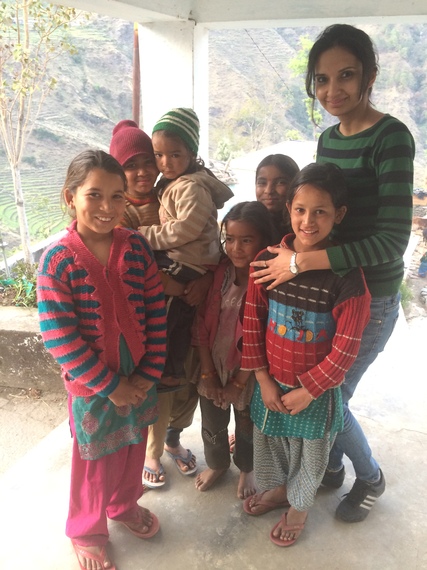 By empowering women and giving them regular work, training them on international quality standards and new designs, we have watched them grow more independent. They feel proud that they are able to provide a better life and set an example to their children!
Creating contemporary fashion products by using their expertise and skills has been our way to connect with local rural artisans and craft groups to bring about this change. It is through design that we want to continue to contribute to building stronger, connected communities.
Photographs: Prem Jaisingh