There is something about the spirit of Manchester that welcomes you right in. I'm not sure if it's the cosy bars, the music-mad locals, the ease in being able to walk everywhere, or the Mancunian accent (I love the accent), but each time I visit something draws me further into the heart of this city and now, I find it difficult to leave.
I'm not the first Londoner to be sucked in by this its charm. Two close friends recently ditched their London lives to settle down there - they loved the essence of the city so much. It's a place that gets into your veins. It's a great feeling.
So, with winter just around the corner, I find myself planning another visit to see my pals. And this is actually my favourite time to visit. In mid-November, the city's famous Christmas markets begin popping up everywhere - lining King Street, St. Ann's Square, Brazennose Street, the Corn Exchange and even Corporation Street. The scent of cinnamon and orange will fill the air, holly leaves will be draped across stalls and twinkling fairy lights glisten. It's magical, a real winter wonderland in the heart of a busy city centre.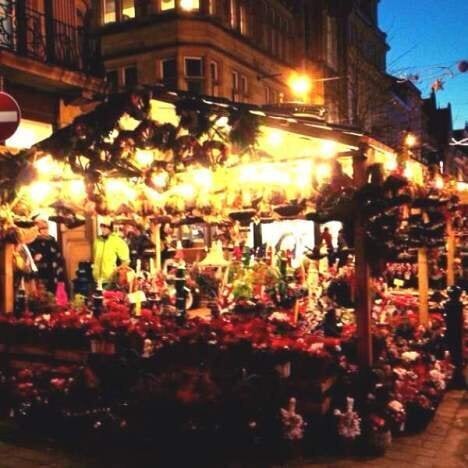 At Albert Square, plates of steaming hot food are served fresh from the stove, while families sit around guzzling on piping hot Paella with juicy mussels and spicy chorizo, or sizzling bratwurst. There's such a bursting sense of community, of family, love and anticipation for the festivities that lie ahead. Over at Exchange Square, the vintage lounge welcomes passers-by into its microbrewery and live folk music plays, while you sip on mulled wine.
Recently I discovered Barton Square at the Trafford Centre - a whole shopping district dedicated to homeware. Find everything from old antique candles to a brand new wok at bustling warehouse-style store Home Sense, before picking out even more at Zara, Next, M&S Home.
For the designer clothing stores, head towards The Avenue at Spinningfields. It's easy to find your way on one of the city's free bus lines.
At the great arches of John Rylands Library on Deansgate, you'll find an incredible stash of books to spend hours mulling over - including a first edition of Shakespeare's sonnets. The library has been serving locals since New Year's Day 1900 and is an institution in this city. While just down the road, on Bridge Street, the People's History Museum - founded by the Trade Union, Labour and Co-operative History Society - proudly tells the story of working people in Britain. Both buildings represent something dear in our history.
At the Manchester Craft & Design Centre, in the heart of the Northern Quarter, you'll find the work of 35 artists of every variety, who produce and sell their own creations of jewellery, ceramics, photography, furniture and graphics six days a week. Again, a sense of that community spirit pours out through their talent - and this is yet another wonderful place to pick up Christmas pressies.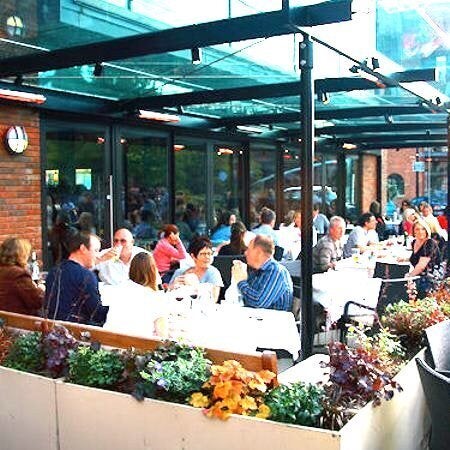 For an alfresco lunch, step onto the busy canopied terrace of Albert's Shed in Castlefield. The Malayan chicken and roast loin of venison topped my list. On Old Bank Street, Annie's, with its warming après-ski feel and classic British menu is becoming quite the local favourite. The restaurant is owned by Coronation Street actress Jennie McAlpine and her partner Chris Farr - and as you'd expect, the Hotpot is top class.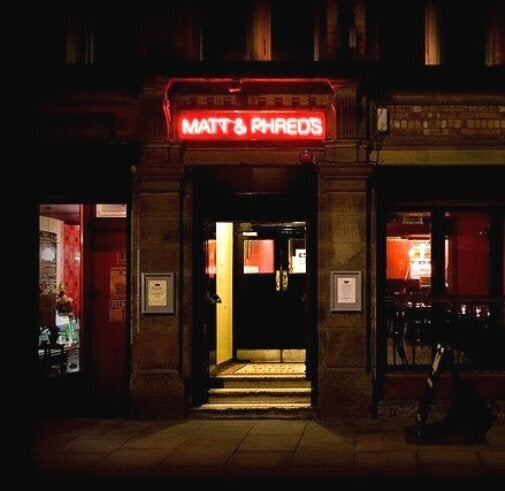 Once the day spots have been exhausted, there's an incredibly wild side to Manchester at night that just has to be explored. Most places are within walking distance, but licensed taxis are always on-hand, if you need a safe mode of transport.
Over in the Northern Quarter, you'll find jazz beats floating out of Matt and Phreds - a live music menu where both Jamie Cullum and Adele have played. Throw in some folk, electro, salsa, swing and ska and that's the weekly diary at this pizza and music spot sorted. The Whim Wham Café on Witworth Street boasts everything from Sweet Cherry Lips (gin, soaked blackberries and cherries, ginger ale) cocktails to locally-brewed real ale in a saloon-style setting.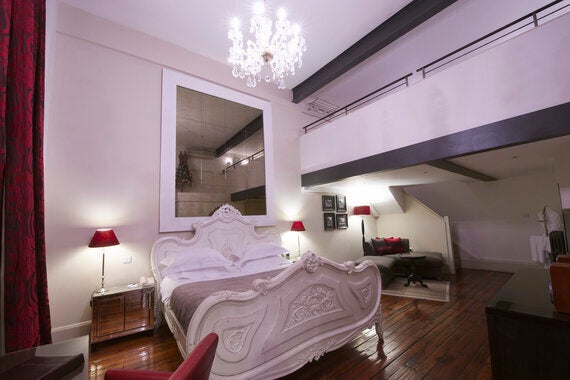 When it is finally time to collapse into bed, there's nowhere cosier than the lush cotton sheets at the Great John Street Hotel. This family-run boutique hotel has also been endorsed by celebrity guests, including man-band Take That and their crew, who stayed here whilst performing at the Etihad Stadium. If you have time, stay for an afternoon tea (£25.50 per person), which can be served in the glorious Oyster Bar, Library Bar or, if the weather isn't too grey, the rooftop.
Spend an Autumn weekend in Manchester and you might just fall in love too.
Rooms at the Great John Street Hotel start from £200 based on a B&B basis. To book a room, afternoon tea or event, email info@greatjohnstreet.co.uk.