Dreaming of an African safari but want to avoid the crowds? Welcome to Kenya's best kept secret...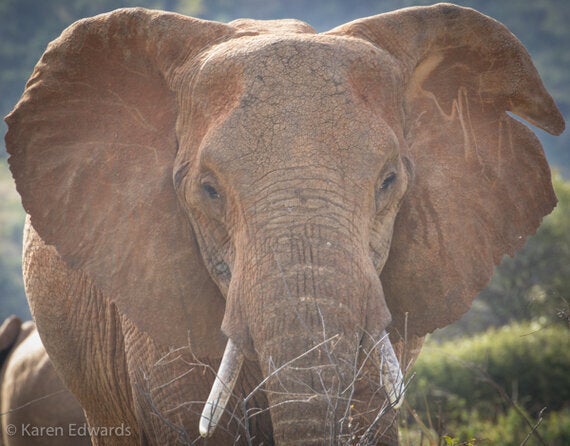 Giraffes lazily extend their necks to pick fresh leaves; dazzles of zebra dot the lush landscape. Beautiful rolling hills unravel into the distance and Acacia trees stand tall in the valleys. Just a few metres away a family of elephants graze the bushes. Two young ones playfully run around their mothers' legs, while the exotic Lilac-breasted Roller bird curiously looks on from a nearby branch. 'This is wild Africa,' I think to myself.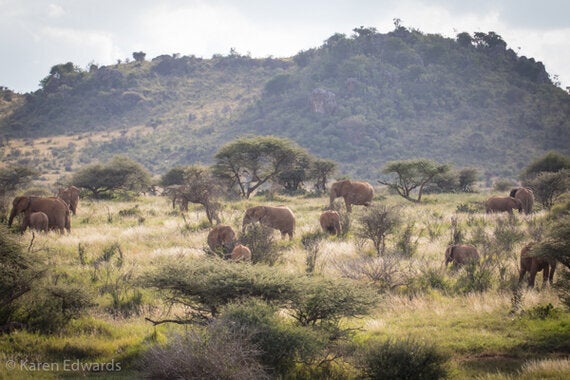 We are in Loisaba, a conservancy within the scenic Laikipia county of central Kenya. Our home for the next few days is the recently-opened Loisaba Tented Camp, an all-inclusive member of the Elewana collection. A humble cattle ranch working over 87.5 square miles of land, Loisaba is one of Kenya's most important elephant corridors - and with two permanent rivers flowing here, the wildlife are in abundance all year round. It is also one of Kenya's developing conservation stories.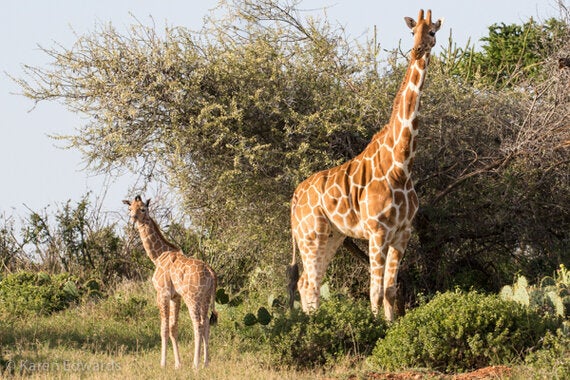 Introduced as a way to create a successful co-existence between wildlife and livestock and encouraging communities to appreciate their surrounding environment through creating jobs, Laikipia's conservancies also include the well-known Lewa Plains - a shining example of how projects like these can protect and increase Kenya's wildlife numbers. Initially set up to breed rhinoceros that were severely endangered during the 1970s - Lewa is now home to over 130 Black and White rhino. Loisaba is, in comparison, relatively new having been set up as a joint venture between the Nature Conservancy and Loisaba Community Trust in 2014. It's possible to see lions, leopards, lions, elephant and more here.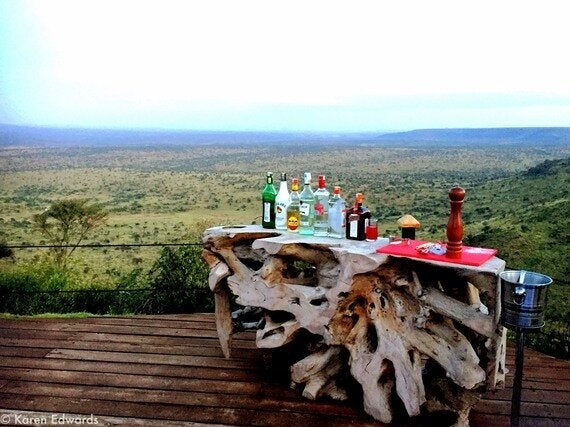 We're told seeking out wildlife takes patience here, something my partner Brad and I are happy to go along with - after all, we're on holiday. Sharing a cocktail at the outdoor bar with managers Martin and Jani, we learn about the camp's Eco-certified status, thanks to solar power-operated systems and recyclable waste disposal, as well as the activities on offer - guided bush walks, horseback safaris and visiting anti-poaching units. It feels great just to be a small part of Loisaba's work. After dinner (an impeccable three-course menu prepared by Chef Christine), we are introduced to our guide, Solomon, and mention our dream to see the rare African wild dog.
Sadly, the African wild dog is one of the world's most endangered mammals - with just 6,600 individuals remaining around southern Africa and East Africa. They live in packs of around 10-20 - and because of their low numbers and dark fur, they are hard to spot.
The following morning, Solomon arrives early and he's beaming. 'There have been sightings near the airstrip,' he tells us. We jump on board the safari truck.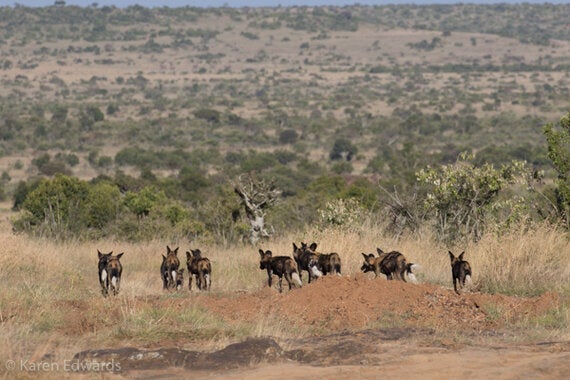 Half an hour later, we approach the Conservancy border and there they are: a pack of 16 dogs. We watch quietly from a distance. They run among thickets and grass, stopping to grapple with each other as they play. We approach a stream and the dogs wade in, splashing and chasing. It's a rare and incredible sight.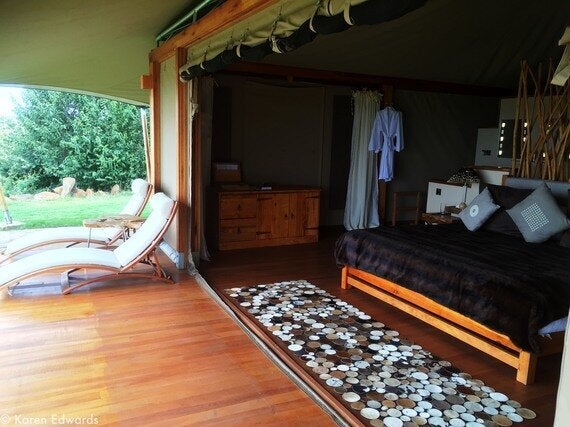 Back at our tent, we enjoy a glass of wine, taking in the spectacular panoramic views over beautiful Loisaba. The infinity pool glistens under the last rays of sunshine and I make a promise to myself to return in the summertime. Brad and I go to sleep elated - and with our shades up so we can watch the carpet of stars twinkling above us. I sleepily think of the sister camp, Loisaba Star Beds, where four-poster beds are rolled out onto wooden platforms so you can, in fact, sleep under the stars. In the early hours, I wake to the sound of a lion roaring in the distance. It's a strong, fierce but beautiful sound.
'Yes', I think to myself, 'This is wild Africa.'
All-inclusive luxury tents at Loisaba Tented Camp are available from USD$490 pppn. Loisaba Star Beds offer all-inclusive stays from USD$300 pppn. Rates include game drives and taxes and exclude park conservation fees (USD$90pppn).
Safarilink Kenya offers return flights between Nairobi and Loisaba from USD$406 (inc. taxes). Return flights to Lewa Downs are USD$362. Book at flysafarilink.com
PHOTOGRAPHY CREDIT: Karen Edwards