So here we are, gliding down the Zambezi River in a small safari boat. I take a deep breath, letting my eyes fill with the beautiful colours of an African sunset and my lungs with fresh air.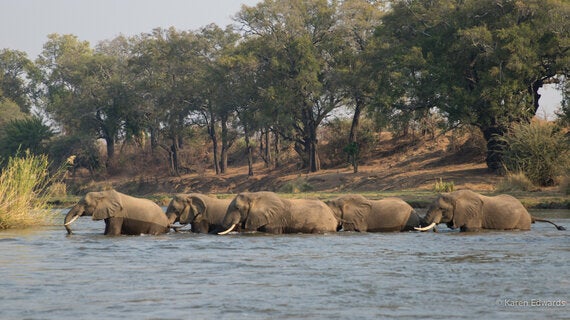 Ahead of us, a hippopotamus dips under the water creating a ripple of bubbles. In the distance, we spot a family of elephants slowly crossing the river. Their trunks occasionally lifting in the air to act like snorkels, each following the one before in a careful line. Once safely on the other side, they graze on lush grass before disappearing into the foliage.
Then, silence. The sky goes from blue to amber to blood orange, and the sun slowly dips beneath the horizon. It's just me, my partner Brad and our guide John in our glorious wild setting.
Brad and I gently clink beer bottles and silently toast everything: the planet, the wonderful wildlife out here, our brilliant guide and how fortunate we are to experience this place. John has filled a cooler with beer and platters of canapés. The whole thing is utterly heavenly.
Today, we had started early. One of the top rules of safari is that game drives are best early in the morning (as the sun rises) and in the late afternoon (as the sun sets) as these are the times when you are most likely to catch those elusive wild cats doing their thing. We had come across a leopard nestled among some trees. Her honey-coloured eyes had searched for mine, letting me know she was aware of us, but was not disturbed. Her dinner from the previous night had hung from the branches over her head. An impala; its skin limp without flesh. Her duty now was to protect the catch, having been up all night hunting.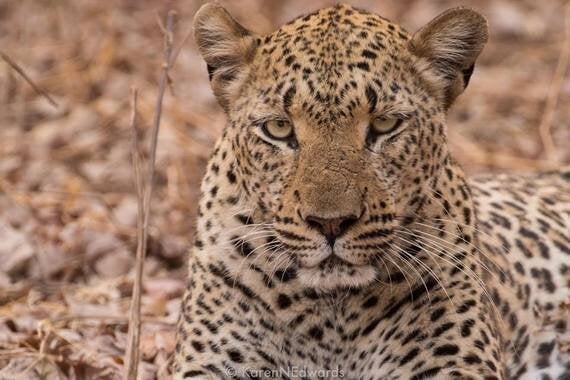 The leopard - as we have found on our 35-day journey through Southern Africa's vast savannahs, boundless bushland and endless nature reserves - is a very elusive creature. In those 35 days, my partner and I have seen just one leopard. That was on day four of our trip. Since then, zilch. Until this morning. As the sun began to seep in through the open roof of our safari truck, Brad and I had put down our cameras and glanced at each other, aware of how lucky we were to be face-to-face with this beautiful animal.
We have just five days here at the Lower Zambezi. Our stay is split between two tented camps so we can experience varied settings on our game drives, beginning at Amanzi and ending at Sausage Tree. I hadn't planned to end up in Zambia. My online research brought pages of impressive close-enough-to-touch shots of lions, elephants and zebra in South Africa and Botswana. The problem was, we wanted something different. We wanted somewhere the crowds didn't go, where it was just us and the glorious wilderness of Africa. More importantly, we wanted somewhere that would do things right - not chase or frighten the animals. Where we could watch the planet's most ferocious beasts, to be among them, to understand them - but from a comfortable distance for them. We wanted to learn and be taught by the people who live here. So I enlisted the help of safari-planning guru, Rose, from The Luxury Safari Company. Needless to say, she came up trumps.
It's the scenery that immediately blows me away as our guide John collects us from the nearest air-strip. The thick green vegetation looks how I imagine Neverland to look like. I half expect to see Tinkerbell pop up from behind a tree trunk. The Zambezi is glassy and still; an occasional ripple is a sign of life.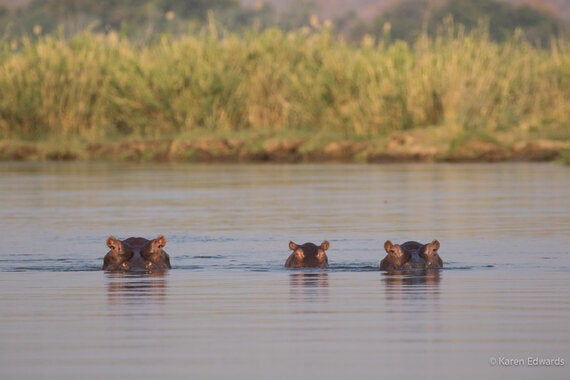 The private guiding here means we can ask endless questions. We learn about animal behaviour, habits, feeding patterns and habitats. We learn how to follow prints, to use animal scat to work out when they were in the vicinity. Our experience quickly becomes an education. Alongside the animal spotting, we get spoilt. One night, we spend the evening in front of a BBQ out in the bush. We sit at a communal table with the small number of fellow guests and recount our sightings. Another day, we are taken down the river at lunchtime to where a fresh fish buffet is waiting for us on the bank of the Zambezi. There's something truly magical about being so at home in the wild.
The day we finally build up the guts to kayak down the Zambezi is a day I will never forget. Being so low on the water feels incredible. Brad and I each have a kayak and a guide - they know the behaviour of hippos and crocodiles and we feel safe with them in our boats. We watch as crocodiles slip off the bank, disappearing under the surface. Hippos snooze metres away from us and Malachite Kingfishers flit in and out of the reeds. The sun bounces off the glassy water and we fall more and more in love with Zambia with every paddle.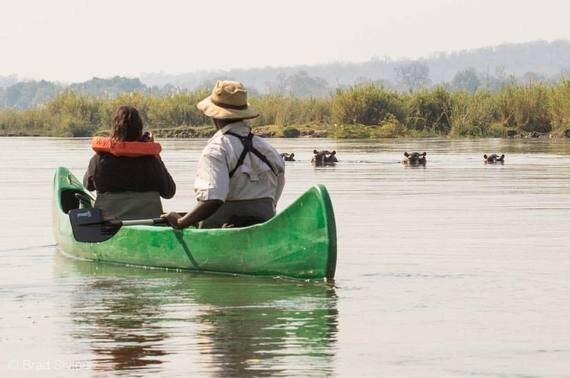 When it comes to leaving the Lower Zambezi, I find myself batting away tears. I truly don't want to go. This is genuinely my kind of paradise. Inevitably, as we take off from the air-strip, I leave a little piece of my heart in Zambia.
Find out more about Zambia and planning the perfect safari.