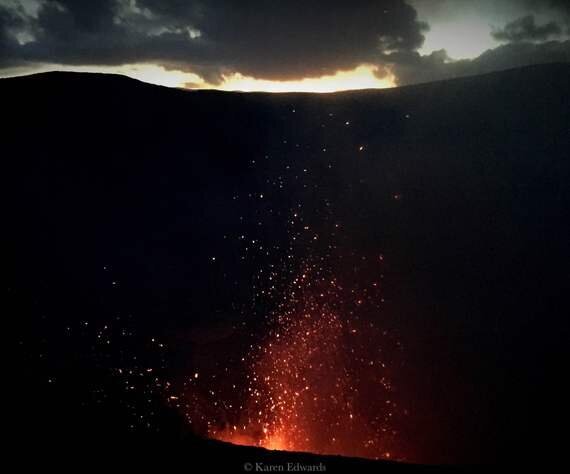 'The universe is incredible,' I think to myself for the umpteenth time that evening. I'm standing at the crater rim of Mount Yasur; an active - and erupting - volcano on the tiny island of Tanna, Vanuatu. There's a red mist in the air and the blanket of stars above me look as though they're on fire. Suddenly a thunderous roar; and a burst of glowing molten rock fills the night like thousands of ruby stones spilling out over black velvet. Seriously, wow.
Situated just west of Fiji, Vanuatu is the lesser-known group of Pacific islands. More recently, it became famous as the major victim of category five cyclone, Pam.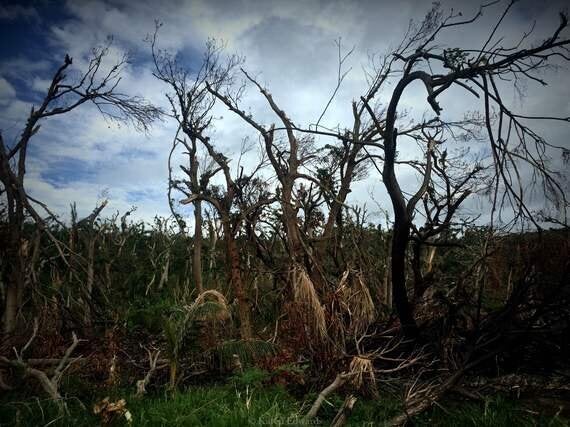 Pam's brutal 155mph force wind struck in the early hours on Wednesday 13 March, taking homes, businesses and crops with her during her 14-hour devastation. Five weeks later, trees are still fallen, houses without roofs. But, remarkably, it's business as usual for the people who live here.
Sadly, media reports of the devastation have resulted in cancelled reservations, meaning the efforts of the people go mainly unrewarded. This is massively frustrating for businesses like the beautiful Aore Resort, which sits on a small island just off the coast of Espírito Santo, untouched by Pam. No fallen tree in sight. But they, too, suffer from cancelled bookings.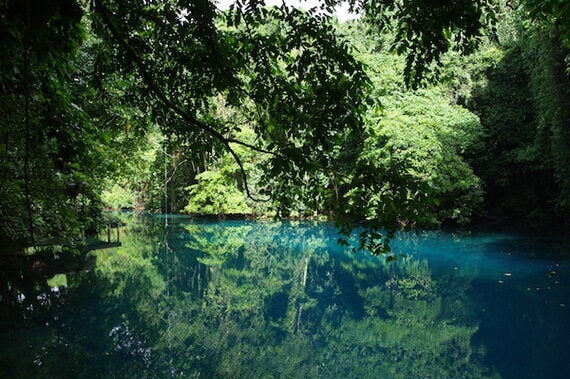 Santo is one of the Pacific's diving meccas and yet when I head out with dive masters Aiden and Simo from Santo Island Dive, I'm the only one in the water. Which is pretty amazing. But these boys don't get paid if they aren't working. And they may - if they are lucky - get just two mornings work a week in the current climate.
On Tanna, the exotic interior of banyan, bamboo, banana and coconut trees no longer fill the skyline. Instead, roots splay wildly into the road and palm trunks torn. Tom and Margaret Naieu show me around their resort, Rocky Ridge. Five weeks ago, this place was a shell. Margaret tells me how husband Tom used fallen tree trunks as ladders to rebuild the pandanus leaf roof in the kitchen and restaurant. They were welcoming guests within three weeks of the cyclone.
Lush, coconut plantations, booming waterfalls and stunning dive sites - Efate might be Vanuatu's most populated island, but you can easily lose yourself in its isolated interior. Off the Port Vila coast, there are reefs and underwater wrecks to be explored.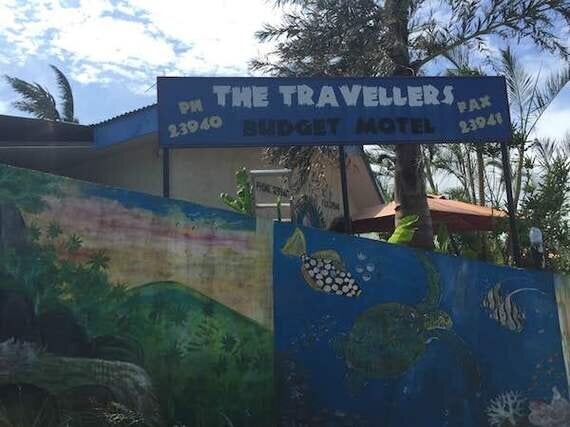 Jack and Janelle's Traveller's Motel is one of the better-priced budget stops in town. Singles, doubles and a dorm room (from VT8,800 [approx. £50] per night or VT50,000 for a week, two beds per room, AC available) surround a welcoming pool. But it's Janelle's fantastic knowledge of the islands that you'll benefit most from. Whether it's diving, a day trip to waterfalls or arranging accommodation on one of the other islands, this lady's little black book is bursting with contacts.
Mount Yasur may just be the most spectacular thing you ever see. Opt for the 45 minute hike from the volcano entrance; it's not too strenuous and the reward for a bit of sweat is worth it.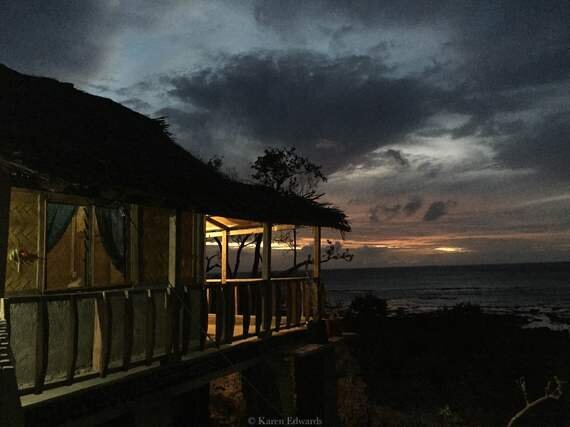 Rocky Ridge Bungalows is a wonderfully local, friendly spot to base yourself on the west coast. Double rooms are VT8,000 [£48] and family rooms VT10,000 [£62]; breakfast is included. Tom can organise trips to Yasur.
From 21 to 60 metres under the sea, the 200-metre long President Coolidge is waiting to be explored. A two-tank dive with Santo Island Dive is VT12,000, £70 (including transport and lunch). Gear hire is VT2,000. If you're not a diver, plan a refreshing swim at the stunning Riri and Matevulu blue holes. The Millennium Cave is great for trudging through jungle, wading under cascades and riding rapids.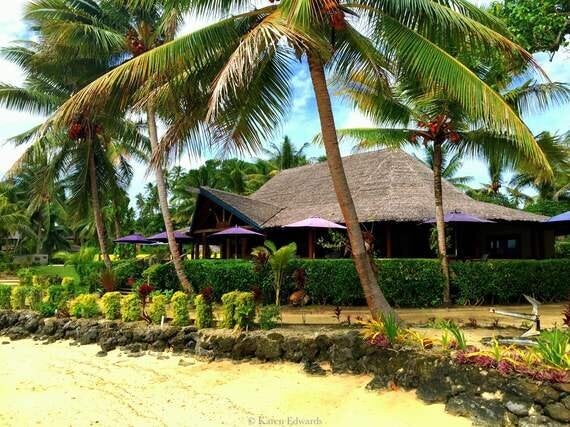 Peaceful Aore Resort, run by Anne and her team, is a wonderful place to kick back and forget about the real world. Bungalows (approx. £150 per night for a double beachfront view) are divided up between the 'family' and 'adults-only' area. The coconut chicken curry is a winner. The scheduled ferry leaves Philips Wharf on Santo and is free for guests. Staff can book you in for day trips and diving.
If you already have your ticket and aren't sure whether to travel, please don't cancel. The people of Vanuatu are working hard to get back on track and many are back in business. There's still plenty to see and they need your support to recover. If you're yet to book, this is the time to go. Chances are you'll get these beautiful islands to yourself.