The arrival of the Easter Bunny and the promise of lots of chocolate eggs make this an exciting holiday for anyone with a young family. With Easter half term looming and spare time to fill, it's the perfect excuse to prolong the excitement with egg-related activities.
There is nothing more exciting than running wildly round the garden in search of precious chocolate eggs on Easter morning. As a child I remember dashing through bushes hoping to find foil-wrapped eggs. And although now my duties will be resigned to official egg hider, watching the delight of children on the hunt has to be a bigger reward. If you don't have the space to do this at home, then lots of local parks and stately homes around the country have organised their own.
Netmums have a really good Easter egg hunt guide for those looking for advice and inspiration here.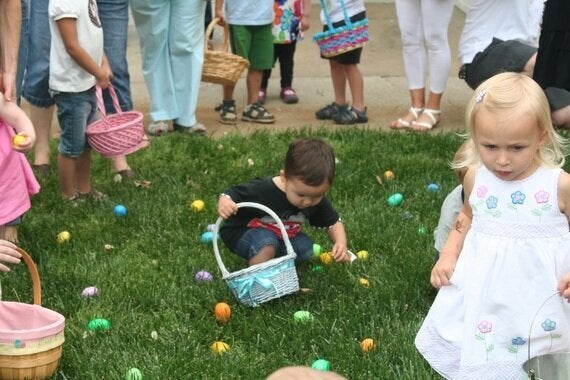 (Source: flickr.com/photos/89813764@N06/8244767355/)
Keep little ones entertained before the big day and create personalised Easter decorations by painting egg shells. There are a couple of ways to do this. The first is by painting the shell of a hardboiled egg, or for the brave among us, you can attempt to "blow" the egg, blowing the egg yolk and white out of the shell through a small hole. This can be a little bit fiddly for little fingers and adult supervision is advised to minimise any eggy mess.
3. Bake Easter egg biscuits
If painting egg shells seems a little too tricky, then baking Easter egg biscuits might be more up your street. Get creative with icing, food dye and edible embellishments to see who can come up with the best design.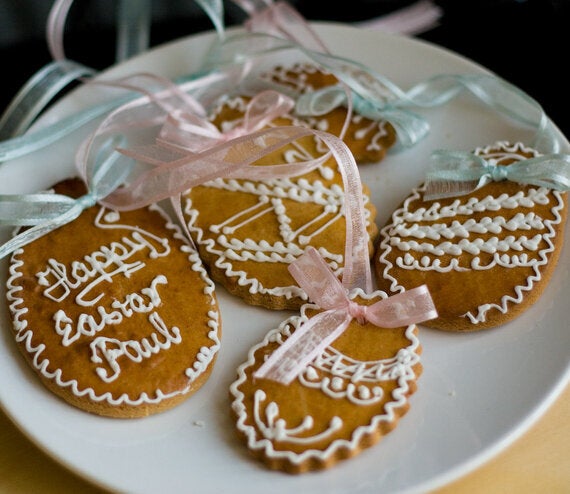 (Source: flickr.com/photos/35468140592@N01/447395907)
When getting crafty, you can't beat the trusty pen and paper. With some cut-out eggs, household string and a collection of crayons you can create an eye-catching decoration to hang around the house. Remember that adult supervision is advised when handling scissors.
Spring is a great time of the year to go and see all the newly hatched birds finding their way on the waterways of the UK. With and abundance of hungry ducklings and greedy goslings, it's the perfect excuse to take down your left over food and give them a feed. However, with new advice recently published by Canal and River Trust on what we should be feeding ducks, remember to make sure to leave the bread at home in favour of a bag of frozen peas.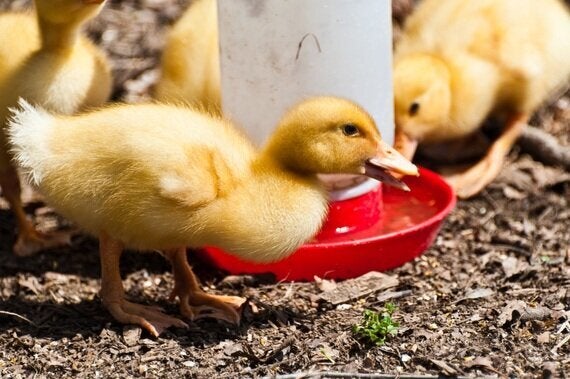 (Source:flickr.com/photos/22749993@N08/5619406819)
Although for me, and many parents, Easter eggs are now consigned to kids, I reckon parents deserve a treat too! Culinary national treasures like Bettys reminds us that the chocolatey treat can still be just as magical for adults. Although the Easter bunny might not be able to carry me their 5kg egg in its sack, I am still looking forward to indulging my sweet tooth.
How will you be celebrating this Easter? Share your own ideas with me at @TheYorkshireDad