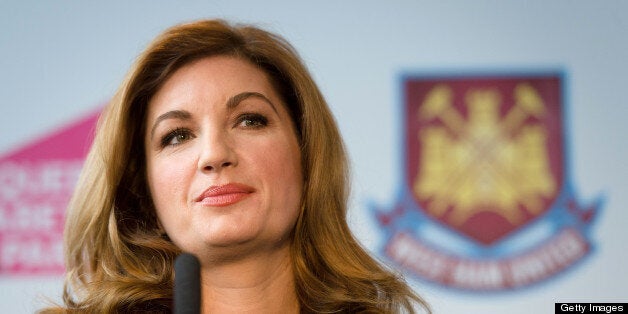 I was shocked to read this month that in the last three months, the number of unemployed 16 to 24 year olds rose by 20,000 to 979,000. The worst part of this trend is that employment as a whole during the same period slowed. While the economy shows signs of picking up at last, young people are still struggling to find work.
The question is what is causing youth unemployment to soar, particularly when set against the number of businesses who struggle to hire at entry level? A key issue is the mismatch between the skills young people have and what employers say they need. Finding answers to this challenge is fundamental to the future of our society and the future of every business.
I would argue that too many businesses are reluctant to take the risk on a young person without any experience. Turned on its head, that small risk could actually be a life-changing opportunity to set a young person on course for a truly bright future. So, I think every business needs to consider whether they are doing enough to support young people in their communities to first gain work experience, and then to move into employment.
We cannot expect schools or parents alone to support a young person into work. In my view, businesses are a vital part of the equation. This is why I'm helping to raise awareness of the importance of work experience through the Work Experience of a Lifetime competition. Closing on 17 May, it is a chance for 14 to 19-year-olds to win time with some of the most inspiring and successful people in business and media, including the team at Facebook HQ in California, presenter Jameela Jamil and entrepreneur Thea Green.
The serious point that the competition highlights is that every business has the ability to offer a young person the work experience of a lifetime - an encounter that introduces them to an exciting career and gives them an understanding of the skills and strengths they should build upon, and which can ultimately transform their confidence so that they don't stop striving until they've achieved their goals.
And it isn't hard to have this huge impact on a young person's life. It all starts with a simple opportunity to go into a workplace, try out a role and find out what it's like. This can set a young person on the path to success as well as deliver business benefits from their energy and creativity. We've seen this at West Ham United FC where we have run a work experience scheme for a number of years.
As I've mentioned in an earlier post, I've become an Ambassador for LifeSkills, an initiative from Barclays to help improve the transition from school to work by bringing government, business, schools and young people together. The programme provides free resources for schools, businesses and young people combined with a work experience matching service which aims to create 50,000 placements this year alone. It offers young people the chance to learn the skills they need for work, schools help to connect to local businesses, and businesses the support they need to set up work experience.
I hope that by tapping into the resources, more businesses will feel they can get involved, access the support they need and get connected to schools. It's time we stopped calling this generation of young people 'lost' and instead considered how we can help each individual develop the skills and experience they need to fill roles in our companies.