Liz Lawrence is rounding off an amazing year with a final project... and this one is off-the-scale brilliant. The 'Emerging Icons In The Park' artist is releasing a new album on New Year's Day, and she needs YOU to help take it out on tour!
January's record, 'Bedroom Hero', is being suitably marketed in the most appropriate (albeit slightly nuts) way imaginable. She is currently looking for homes across the land that are happy to have her come to stay, gig and 'vlog'- whether it be from a bedroom, a living room, a sofa, a hovel... and everyone's invited. YEAH! The only proviso? You need to bring along all of your music-loving friends and have an awesome time. It's not a bad deal really.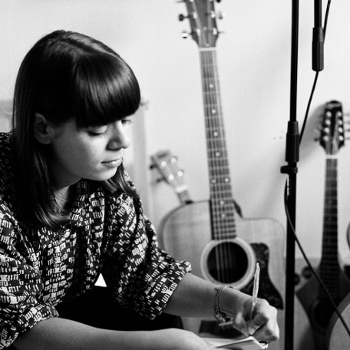 'It's about getting out to people in a grass roots style and building up relationships with my fans,' she told us. 'For a record that was written in the bedroom and recorded mostly in a shed, what a fitting way to release it- taking it to other peoples bedrooms, sheds and houses!'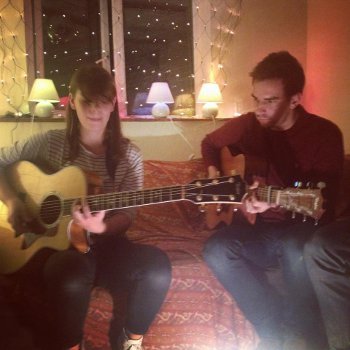 The idea came about following what was going to be a one-off 'flat party' gig to celebrate the launch of the album's first single of the same name. Liz rounded up as many mates, muckers, chums and ragamuffins as she could, and then brought them into her flat and gave them some booze whilst she played them some songs. (Oh, she also invited the whole internet too- with a live stream reaching hundreds.) With the success and reception she received she decided that this was something she could easily replicate across the nation- not to mention reinventing the idea of going out on tour.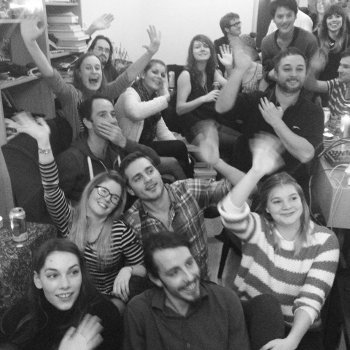 We have to say we're already sold on the idea and are checking that we've got enough blankets for when she comes down to stay. To nominate your hospitality for this innovative project, just drop Liz a message on her Facebook page telling her where you live and she'll see if she can factor you in.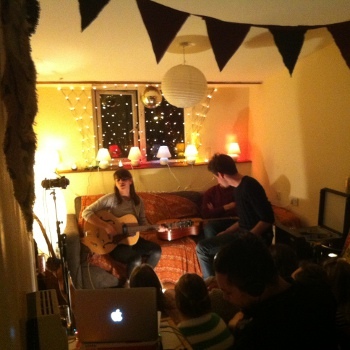 We're going to keep track of Liz's adventure as it progresses over the next month or so, but for now here's a few more answers to some of those questions you might have...
Tell us a bit more about 'Bedroom Hero'- the album that's sending you out on this venture...
The album is a coming of age record about growing up, growing stupid, getting to grips with who you are, what you want to be and falling in love a little bit and falling out of it a little bit. It's reflective and full of the fantasy of me living out my life as a Rock God whilst actually sitting in my little bedroom in Devon and wishing I could go out and see the world, guitar on my back, wind in my hair type deal.
What was the flat live stream like to do?
It was awesome. I couldn't remember how many people I had invited, so kept inviting people and then before I knew it the house was rammed! It was a great vibe though, full of lots of friends. I was massively nervous and pretty stressed as my phone hadn't stopped ringing all afternoon- eventually I just turned it off. After a few songs I had relaxed though. I think about 450 people watched the show live but it's been watched by 1600 in total since the show which is amazing. The feedback was just so lovely and it's given me the fuel I need for releasing the album and working like billy-o in the New Year.
What was the rest of the party like? Did you let your hair down a bit?
After the show we all went to the local... don't think they knew what had hit it, and I'll say yes, I did have a shandygaff or two...
How can people help and get involved with the House Tour?
They can help by offering to host me in their house! If they listen to my music and like what they hear I'm offering to come and play in their living room. I'm asking people to invite all their friends and ask for nothing more really... possibly a floor to sleep on. I'll bring the album and those who want one will be amongst the first to ever have one... exciting. I'll probably also film them a little bit if that's cool... have a mini interview for the online blog that I will be keeping
What kind of places are you looking to go to?
Anywhere really, but I'd love to have plenty of shows outside of the capital. At the minute I'm going to Sheffield, Derby, Newcastle, Birmingham, Coventry, Taunton, Bristol and have a few shows in London. I'd love to go to Manchester, Liverpool and also Brighton would be great as I like the seaside...
If you want to check out some of Liz's tunes to see if you my like her to pay you a visit in January, go visit her Emerging Icons profile now! If you want to watch the steam from Liz's flat party, hit the link below...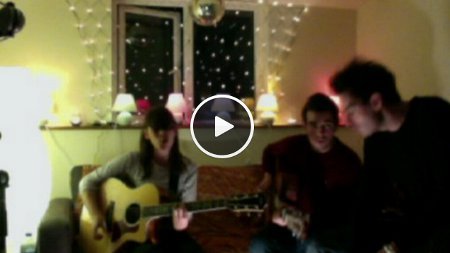 www.facebook.com/emergingicons
@emergingicons