New music fans, head this way- we've picked out a selection of the finest Emerging Icons to have caught our eye this week and you can get them all added to your personal playlists right now.
This week we've got some electronic genius, a few old faces in new guises, some quirky folk and the latest contender to take the pop kingdom by storm. Sound good? You wait til you hear the tunes...
You can check out all of the artists in this week's selection by following the links below. When you visit their Emerging Icons profile you can listen to their music, watch their videos, their gig listings- and if you want to keep your eye on them, hit the star at the top of their page. You'll be kept up-to-date on everything that's happening with that artist so you can continue to support them! More importantly, while you're on their profile you can access the tracks to get them added to your personal playlists. All you have to do is hit the music note next to your top tunes and voila! It'll be stored for you to listen to whenever you like on Emerging Icons radio. BOOM!
So let's have a little look at the Emerging Icons you really NEED to hear this week...
Electronic production duo Joe Henson and Alexis Smith have moved away from working with some of the industry's top names to produce an EP of their own- and what a record it is. Co-written with notoriously reluctant performer (and Joe's bro) Keaton Henson, he also lends the fragility of his voice to this sublime 'murder ballad'- a re-telling of the folk tune 'Pretty Polly'. Including new music's shyest songwriter in on this project was a master stroke, using the clout of the Massive Attack-reminiscent production to take the vulnerability of that vocal to an incredibly dark place. The shadowy melodies, cinematic qualities and elements of storytelling do feel like a terrified journey of an innocent through some particularly scary woods- The Blair Witch Project ain't got nothing on this. To top it off, check out the stunning video to go with it...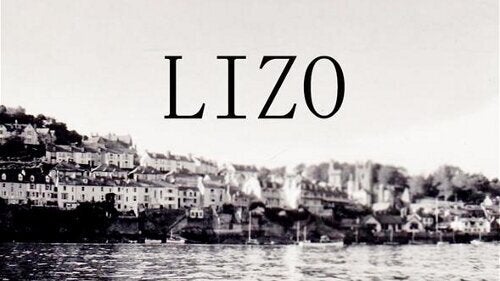 It's not just this one tune you want to be checking out... it's the whole band. As you click play on 'Something' you'll probably hear a few things you recognise in that sound. There's a strong Foals influence in the drum spills n' high energy guitarwork, yes. There's also a touch of 80s new wave in the synths. But there's something else ... don't they kind of sound like one of our own Emerging Icons? Well, yes. You're completely right. The band you'll be thinking of will be those lovely 3Hour Week lads, and this is indeed their new musical venture. Having appeared on the first Emerging Icons album, owned our stage at the Olympics AND rocked Absolute Radio's airwaves in our exclusive weekly slot, we'll be keeping an eye on what happens next for this lot in their new guise. Welcome to the family, Lizo.
Tiger Bite Fever- Love Is Strange
Our next tip is a duo from Brighton, and it includes another face you may recognise from somewhere else on Emerging Icons. (There must be something in the air- new projects are cropping up all over the show right now.) Tiger Bite Fever are an alt-pop duo with subtle rock n' roll influences... and what would you expect from an act that features Gentleman Starkey guitarist, Stuart Wray? With the stunning voice of Amy Tinsley completing the new set-up, Tiger Bite Fever are going to be a band to keep your eye on. 'Love Is Strange' is a hypnotically enchanting number, with this acoustic performance being so powerful in its beautiful simplicity. The two voices complement each other to devastating effect; and with this being an offering from the earliest stages of the act, we really can't wait to see what lies in store...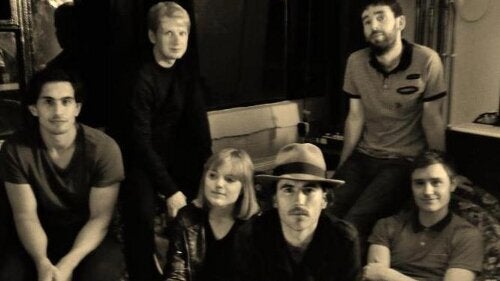 We've got some new big beats from those quirky folk so-and-sos, Familiar Creatures. Latest single 'Aside From It All' has already had a spin from BBC London 94.9- a testament to the momentum that the ramshackle sextet has been building up of late. With their name also making appearances in Tom Robinson's top tips and on radio stations across the land, it would seem that the nation really is getting more familiar. Boasting a killer beat, gorgeous brass section and a charismatic vocal performance, Familiar Creatures continue to consolidate their identity as a band with their refreshing approach to the indie folk sound. There's more than enough here to stir the curiosity of a discerning new music fan, so be sure to check it out...
We've thoroughly jumped on the Bela Takes Chase bandwagon since we first became acquainted this week. As well as humming all of their tunes constantly since we got them added to our personal playlists, we've also decided that Bela could perhaps be the Aussie counterpart to Ellie Goulding. That certainly bodes well for the progression of this relatively new act. Having only been together a matter of months, the attention that has been drawn to Bela Takes Chase's fresh pop sound has been incredible. With numbers of fans over her social networks exploding this year, her tunes have already been heard by BBC Introducing amongst others and the hype continues to grow. We expect to hear a lot more from this young lady as tunes like 'Miles Away' demonstrate exactly why...
You can big up your favourite tunes by clicking on the comment button next to the tracks you like best. It can be long and detailed or short and sweet- they'll certainly appreciate it...
www.twitter.com/emergingicons