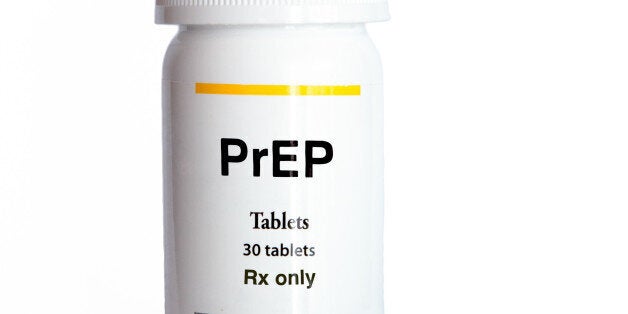 There's been jubilation in the HIV community about our landmark win this week. The Court of Appeal upheld the High Court's judgment that NHS England has the legal power to pay for PrEP, an HIV prevention drug. But what does this actually mean? Will PrEP now be available in sexual health clinics for those at risk of HIV?
Well, we're not quite there yet. Despite some media assertions, NHS England is not now obliged to fund PrEP. Our win establishes that NHS England has the power to fund PrEP, but not the duty. PrEP is not yet available on the NHS and we are lagging behind the likes of France and Norway on this. This case was about ensuring that PrEP was not dismissed from what should be an objective process for deciding which treatments the NHS provides.
We didn't go to court lightly. NHS England itself (until as recently March this year), assumed it would be responsible for paying for PrEP; it started the process over two years ago. PrEP is a form of HIV medication, Truvada, which NHS England already buys for treatment of HIV. So it simply makes sense for the NHS to purchase it, not least because of the buying power they have to drive costs down.
In June a policy proposal was due to be considered by an independent committee that would decide whether and how PrEP should be provided on the NHS. But in March NHS England suddenly changed its mind, claiming it didn't have the legal power to pay for PrEP. We were incredibly surprised and our legal advisers made it clear that the NHS was simply wrong. So, we contested; they reconsidered; they came to the same conclusion. Following legal advice, we decided to judicially review NHS England's decision to leave PrEP out in the cold.
Two court judgments in our favour show we were right to do so. The nuts and bolts of the case were on a technical point - whether PrEP is a public health intervention that can't be funded by the NHS but has to be funded by local authorities. But our success is also about making sure that NHS England aren't able to bypass the systems put in in place to ensure accountable decisions are made in the best interest of the NHS and the health of the country.
The importance of this is illustrated by the moralising media fall-out from the case which stigmatised gay men who continue to be disproportionately affected by HIV. Such rhetoric demonstrates how important it is that NHS decisions with equalities implications are lawful, unbiased and evidence-based.
Because of our initial successful judicial review back in August, PrEP finally went to the independent committee last month. We don't yet know their decision. If they decide PrEP should be funded, then the next stage will be to consider how it can be purchased and prescribed. On this NAT and NHS England will be back on common ground; there needs to be pressure on Gilead, who make PrEP, to give a good price. Sexual health clinics, which are funded through local authorities, will also need to be ready to prescribe PrEP. So there's a lot of detail to work out before PrEP will be available in a sexual health clinic near you. But the law is clear, the NHS CAN fund PrEP for those who need it, now this needs to happen.