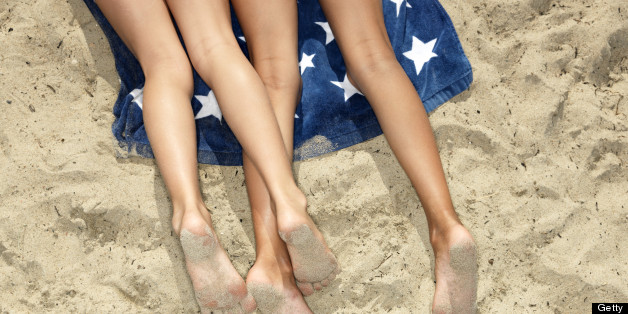 Getty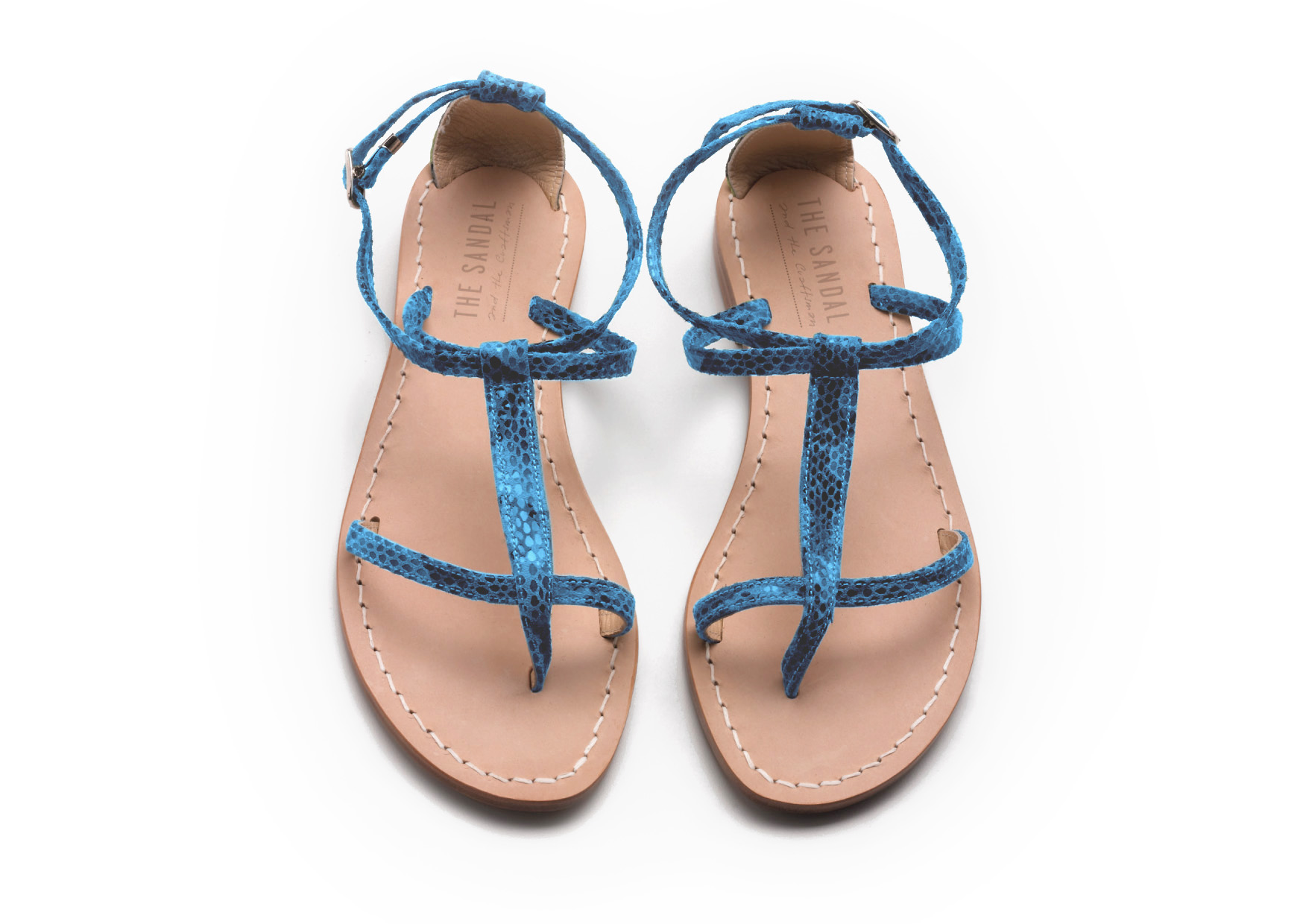 Image © The Sandal and the Craftsman
A day-to-night sandal is often a key factor when choosing Summer footwear - while trend and comfort are also important, making a style statement with your feet which can work across on or off duty ensembles, is ultimately what drives most women to shop in store or online.
From flatforms, metallics and cut outs to wedges and strap/ buckle ankle flats, this Summer's mix of styles ensures an injection of cool glam that works with your wardrobe.
Stepping forward with their new range of designs is Italian brand The Sandal and the Craftsman - the brainchild of Anita Califano and Francesca Carrillo, the label launched in the UK in early May, debuting a ready-to-wear design made in the brand's workshop in Italy; and a bespoke option, offering customers the chance to choose their own colourways and materials, made to measure and finished in just 15 minutes.
Via a series of pop-ups in London, the brand has been educating savvy shoppers on the Italian tradition of sandal making, fusing the ancient craft with the urban cool of city streetlife. Their bespoke designs also follow the trend for eco-fashion and sustainable living, creating unique one-off products rather than mass-produced 'throwaway' fashion, ultimately minimising the impact on the environment.
I met up with the design duo, and while creating my very own pair of sandals to take home, we talked e-commerce, bottegas and why London is the place to be!
Tell me about the brand and how it came about?
We are both from an area on the coast of Southern Italy where there is still a tradition of making sandals entirely by hand. Such a fun experience of going to the little 'bottegas' (a studio or workshop) and choosing your style and colours and then having the sandals made in front of you! Having both grown up with this experience, and today each owning many pairs, we thought how fun would it be to bring this idea to London and to give it a cool London twist and super chic urban styling.
We had a very clear vision of how we wanted this concept to look and feel and be positioned in the market from the very beginning. Handmade quality and craftsmanship, cool urban style.
What are the signature elements to your designs?
The way the product is hand-made, stitched from start to finish, with visible stitching on the soles for a high quality bespoke look. And the bespoke aspect - people can create their own individual colour combos.
Where do you draw inspiration from for the RTW designs - are they entirely trend-led, or do you like to throw in a little of your own inspiration?
Our entire concept is inspired by the global revival of handmade crafted products as the antithesis to throwaway fashion. Our collection is inspired by minimal urban style and observes fashion trends in choice of colours and materials ie. our snakeskin range in several colours - very on trend.
Our signature however, must remain-the detail and quality of how sandals are made. This is timeless.
With the bespoke sandals, how long does the whole process take in assembling a shoe?
15 minutes!
What made you decide to choose London as a launch city for the label, why not Italy or Paris?
As our positioning and brand is very much based on 'urban cool' style and the revival of craft in cities, 'the urban village' as we call it, we immediately knew London was the place to be!  London is the global leader in fashion and new trends. The perfect place to launch a concept such like S&C. Paris and Italy definitely represent a more traditional fashion and retail environment overall. People look to London for the latest and newest thing.
So far you've promoted and sold the sandals via pop-ups in London, do you aim to launch a flagship store one day?
This is premature to say but of course once more established as a brand, this would be an exciting way to continue our growth.
Will you explore the idea of bespoke shoe design and order/delivery via your website in the future?
Yes, however we must first learn to walk before we can run. Stage one of e-commerce when ready would focus only on ready made with the goal of introducing bespoke functionality to the site in a subsequent stage.
Who have your main customers been so far and what designs have been the most popular sellers?
Our main customer as expected has been female professional, approx between 25-40. People passing by on way to/ from work coming in for an impromptu visit then coming back to try a pair they spotted or lots of weekend impulse purchases. We' ve had a surprising number of men who spotted us and then brought their partners in for a purchase or men asking when we will do a men's range.
The bespoke has also been a big success with people loving the combinations of colours and the fact that they can make up their own individual mix.
How will you ensure the longevity of your brand as an alternative to other footwear lables?
We will continue to add materials and colours to stay relevant and with the trends. Our styling will remain understated and minimal and we will look to add personalised signature details to all our styles.
For more information on the brand and where their next pop-up will be, go to www.thesandalandthecraftsman.com