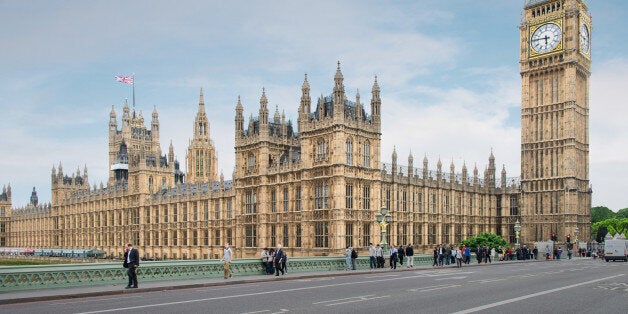 Since 1999, November 25 has been designated by the UN General Assembly as International Day for the Elimination of Violence against Women. It is a day that has been marked by women's rights activists around the world since 1981.
This year the stats are as bad as they ever were. Across the world, one in three women experience physical or sexual violence, the majority of which is perpetrated by their partner. Every week in the UK, the equivalent of two women are killed by their current partner or a former partner.
Today is marked by activists and survivors with rage and disbelief, and ultimately a sense of frustration. Another year has passed and across the globe millions more women and girls have been brutalised or killed at the hands of predominately male perpetrators. Violence against women and girls continues to be at epidemic proportion.
Returning to this day, year on year only to feel aghast and ashamed at the sheer scale of gender-based violence will do little to change the plight of women and girls across the globe. What we need to do is prevent the violence from happening in the first place.
Our response on International Day for the Elimination of Violence against Women must be to focus all our efforts on prevention. Without this approach, we are condemning girls and women the world over to a lifetime of violence and fear.
Focusing on prevention forces governments and societies to recognise that the scale of violence against women and girls around the world is not a coincidence. Whether it is sexual harassment in schools in the UK, Female Genital Mutilation (FGM) in Sierra Leone or child brides in India - gendered violence is underpinned by deep-rooted social norms that values women less than men, taught, harboured and believed by both men and women.
Unless we recognise this gendered aspect, Governments will never be forced to acknowledge that women experiencing domestic violence is not a fluke, rape does not happen by chance and FGM is an issue of fundamental human rights.
Violence against girls starts at an early age; the Women and Equalities Committee Report on Sexual Harassment in Schools is testament to that. Boys and girls are not born with these attitudes; they are learned behaviours and expectations.
It is why Labour are calling on the government to introduce statutory, age-appropriate sex and relationships education in schools and across other teaching settings, to ensure children are taught about gender equality and what healthy and respectful relationships look like from the earliest possible age - which is not the violent and gratuitous treatment of women often shown on film, in video games and in pornography
Labour recognises that to end violence against women and girls you need to act globally. We cannot simply neglect the women and girls suffering violence in other countries across the world.
Internationally, it is women on the ground, many of whom are violence survivors themselves, who are able to offer an alternative to the stereotypes and narratives that enable violence to persist. However, these inspiring women and groups are woefully underfunded, receiving just less than 1% of UK Aid money committed for gender equality.
Labour are calling on the Department for International Development to increase the proportion of aid that goes straight to women's rights groups working on the frontline. These organisations are capable of providing innovative and locally relevant ways to end violence against women and girls.
Without prevention, we will see generation after generation of women exposed to violence and fear. Today on International Day for the Elimination of Violence against Women, let's commit to ending it for women today, tomorrow and in the decades to come.
Kate Osamor is the shadow secretary of state for international development, and Labour MP for Edmonton
Sarah Champion is the shadow minister for women and equalities, and Labour MP for Rotheram
Popular in the Community