Talking about death is never an easy thing to do. It's certainly not something you save for the dinner party conversation; unless you want to clear the table of guests before the cheese and biscuits have arrived. Death and grieving are often hidden, private subjects; saved only for those who've been there, or your CRUSE counsellor.
However, it's time we learnt to get a healthier relationship with opening up and talking about how death and grief from loss affects us; for good and for bad. I have been able to do this myself by facing it head on and feeling it, going through it, and embracing it for the good. Here's a bit of my story:
Around 8 years ago I lost my mum, Liz. She went very quickly, having collapsed at home a couple of days after dad had entered into a care home. My dad's dementia, as a result of Parkinsons Disease had overtaken them both; mentally and physically. The day he went into the home was the last time he ever saw our mum. We didn't know she was ill. She did, but she wasn't letting us know just how bad she was feeling. Staying strong until dad was safely looked after. But ill she was, extremely ill; a very rare form cancer had overtaken her adrenal gland. 3 weeks after she had collapsed at home, she was gone.
Two years later I lost my dad, Mike. His long and drawn out battle with Parkinsons had finally taken its toll on his body, not least his mind. It was a cruel and twisted fate that such an incredibly intelligent and gentle man had suffered so harshly at the hands of a crippling and degenerative disease.
Another year later, a very dear friend with a huge passion for life, Amanda, died very unexpectedly. A little while later I went through a marriage break up. These were hard times. Incredibly hard times. Three incredibly beautiful souls had left us and I'd had to let go of a close relationship which was supposed to be there for life.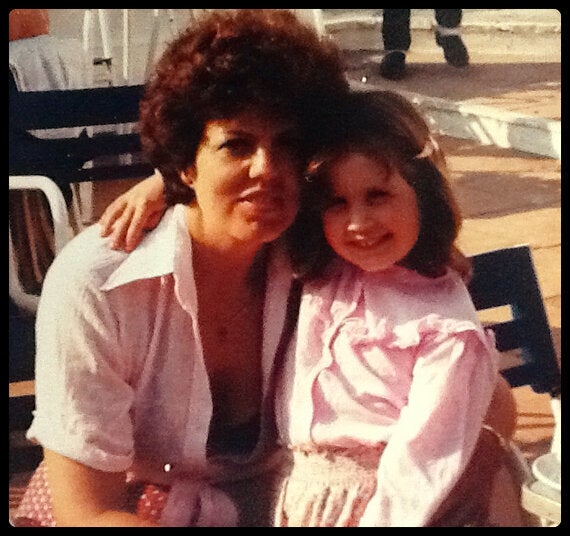 Finding an inner reserve to deal with such huge losses is not something you expect to have. It's not even something you are aware that you have until you pop up a few years later and ask yourself 'Wow! What the bloody hell happened there? How did I manage to put one foot in front of each other every day?'
However, get through it I did, and still do, with the help of my family and friends, who I consider family. I am also lucky enough to have a wonderfully supportive and loving partner. Without them things would have been a hell of a lot tougher.
I learnt so much about myself throughout the last 8 years, but there are two things that have struck a chord harder than anything else; the first being that the minute mum went I woke up and lived, properly. The second is that I set about a living a life where I could make both of my parents proud of me, every day.
This has been my driver for the last 8 years, it's what I have lived by each day, and it has worked for me. Since mum passed I hauled my arse back up to London from the Isle of Wight and built a very successful career in ad land agency world, whilst coming home as often as possible to visit dad in his home. Development of my own personal perspective on life and what I learnt since losing my parents has allowed me to be lucky enough to find my true purpose as a personal coach who helps other people live their fullest life. What a gift!
And here's the thing; without that loss, without finding a strength I didn't know existed, without taking big steps to move away from something towards something which is ultimately Where You Should Be™, I would have remained lost.
Each day now, I have my compass directly placed. It's placed towards making my folks, and myself proud everyday. It's pointed towards living a true life where I can be my most authentic self and help others find theirs. That's my motivation.