"Something old, something new, something borrowed, something blue."
Weddings are full of superstition. As a superstitious society we are more likely to expect bad luck to strike on Friday 13th than any other date. Indeed the fear of the number 13 even has a name, albeit one most of us can't pronounce: triskaidekaphobia. At the start of this seemingly 'unlucky' year, the BBC ran a news story on weddings in 2013, predicting a quiet year ahead due to this very common superstition. Ten months on and it seems the 'curse of 2013' came true for some.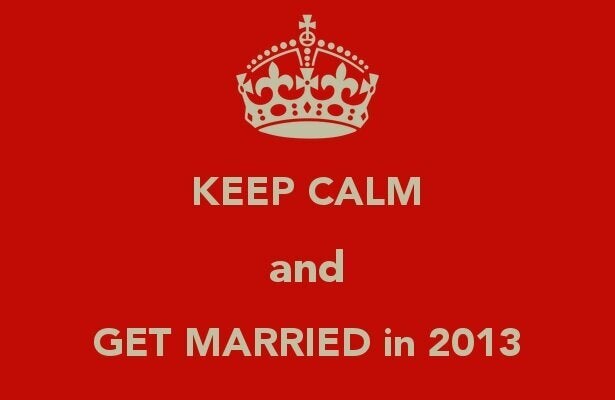 Wedding suppliers from across the industry have reported speaking to superstitious couples concerned with the year bringing bad luck to their wedding day and even their future marriage.
It seems many wedding suppliers, from florists to photographers have found this year quieter than usual. Future wedding bookings for next year are already substantially up with fewer weddings booked in for 2013 than many other years before, perhaps since 1913 one wonders. Cake maker, Louise Parker of Cakes From The Heart spoke of 'the curse of 2013':
"I noticed most brides were booking ahead to 2014 and even 2015 which seemed a long way off - it was 'the curse of 2013' and we are now seeing a marked increase in bookings for next year."
Clever couples who are not superstitious however have enjoyed a more open selection of available wedding venues and suppliers this year with some great results. Paul Mackie of Paul Mackie Photography is based in Aberdeen, he said:
"This year my couples are the type who don't worry about superstition and have mentioned this to me. I have had the best year and have yielded my best work as a result."
Interestingly, it seems some couples had actually sought out Friday 13th 2013 for their wedding date. Helene Cooke from Flourish, who specialise in silk wedding flowers told me:
"2013 has been an unusual year with more couples booking for 2014 and even 2015 and this trend seems to be across all of the wedding industry. We did have one couple who got a great deal when they decided to buck the trend completely and got married in Friday 13th September 2013. Last minute weddings for the rest of the year could be a good idea, as next year looks like it could be very busy!"
Eunice De Campi who runs KCandle, selling flameless candles, is also a final year Feng Shui student, she told me:
"According to Feng Shui, 2013 is in fact a good year of positive energies." So now you know.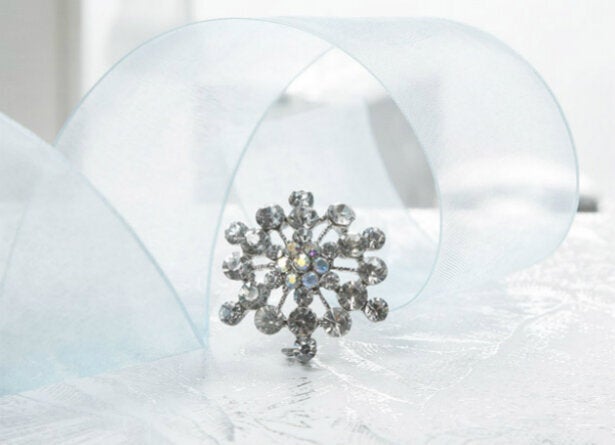 Newly engaged bride-to-be, Vicky Camplin, 39 is currently planning a whirlwind winter wedding for 2013. Vicky and her fiancé Tony initially intended to marry next summer but have decided not to wait because it feels like the right time now. Vicky explained:
"I am a little superstitious about some things but the number 13 is definitely not going to stop us getting married this year. We are very happy, deeply in love and don't see any point in waiting. When it's right, it's right."
I wish them every happiness and who knows, they might even enjoy some discounts if suppliers can't fill dates. The so-called 'curse of 2013' appears to have simply hit the wedding suppliers themselves, if anyone.
The good news is 2014 is already looking busy with forward bookings for most wedding businesses already in the diaries. So if you can't book your dream venue for next summer and don't mind the number 13, a whirlwind winter wedding might be just the thing for you.