What inspired me about Alix?
The ability to accept carrots and sticks with equal measure and move forward, creating professional opportunities out of passions, hobbies and talents. Alix is the epitome of the natural entrepreneur, who turns desires into expertise and proceeds to get admiration and support from clients and friends.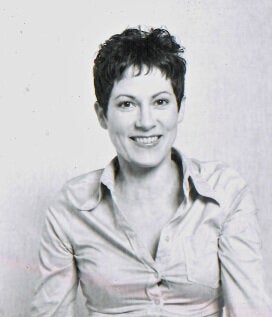 On 24th June Alix is representing one of her projects Inkpin and Boot, a collective of high end craftsmen and artisans at the Hub Dot London, an event that came to epitomize female entrepreneurship. Founded in 2012 by Simona Barbieri, an Italian mother of 3, Hub Dot grew from a coffee at Simona's house to an established event in the calendar with over 500 women joining at a time. It's all about cross pollination of ideas, talent, support and friendships. It's about the unique way that women are able to help and connect with one another, a place where women can connect with other women in a way that inspires.
Alix was asked to be a guest speaker, showcasing high end craftsmanship and exchanging opinions on making inspiring choices in life.
Alix began her career as an antiques dealer - a passion for antiques and a love of interiors started when Alix was 3 whilst accompanying her mum and dad on their trips to markets and stately homes around UK, in the USA and Brussels. Her Saturdays were spent on Portobello rather than playgrounds, noticing the history marks on the period furniture and observing the vast collections of seemingly unmatched objects. Nowadays she can say with confidence that her expertise is as such, that she can separate the worthy from the 1 pound pile with a quick scan of the items.
The early passion for antiques and a strong creative streak brought Alix to study Art to degree level when she was 18 and following that travel across UK and Scotland and across to Belgium to select antiques to sell in London. "Scottish Highlands of the 80's preserved many treasures for an antique lover and my trips there were always so inspiring. Plus at the time, Brussels flea markets were overflowing with Art Deco objects and French enamel stoves that could be bought for next to nothing."
In 1989 she opened an antique shop near the Lake District in a stunning rural location and one day, when looking at how to restore the gilding on a particularly fine Grandfather Clock, plus feeling an urge to work on whole interiors and not solely the furniture, she decided to study antique restoration and decorative arts in London. "The most incredible memory is of the practicing artisans who taught me during that period - stone carvers who worked on Westminster Abbey, gilders who decorated Buckingham Palace, and wood carvers who completed fire surrounds and over mantles at Spencer House. It was an enlightening and inspiring experience".
After branching out into high end craftsmanship for interiors and winning the coveted Worshipful Company of Painter Stainers' Award for Decorative Arts, Alix began gilding and decorative work, painting historic ornaments for buildings such as John Aspinall's casino in Mayfair and for clients in the U.K. and aboard and creating Verre Eglomise gilded glass panels of hand painted chinoiserie backed with silver or gold leaf. Her gilding practice took her to Antigua. "I went to Antigua, I remember hanging off the side of these beautiful classical boats of the 20's and gilding mermaids and scrollwork and eagles for some of the most luxurious yachts in the world."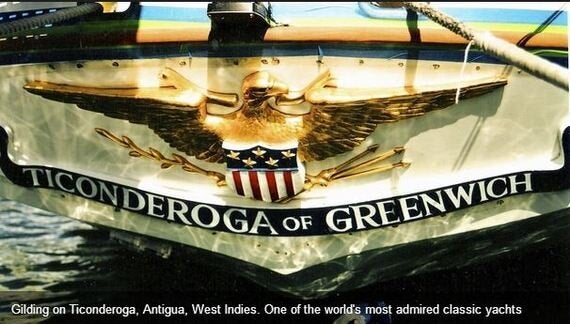 Whilst in Antigua, she met a husband and wife team, an architect and a mural painter, building sumptuous houses and decorating them with elaborate murals, so Alix would help there too. When the couple got married in Italy, Alix created the photography album for them and was invited to photograph other Weddings at various Caribbean resorts. "Photography had always been a hobby of mine; I just had an eye for a good composition; I wasn't necessarily technically proficient. But it worked really well for me whilst raising a small child and was more practical than going up scaffolding to gild and paint."
Moving back to London, Alix picked up on the gilding and murals work and started meeting the artisans that she knew from her studies. Recognising that most creatives find it hard to promote themselves, Alix set up a website Inkpin and Boot to showcase and represent the wonderfully talented craftsmen and artisans. "These people have some of the rarest talents and skills. Crafts like that can only be learnt from the practitioners, so I hope the website gives more artists a chance to showcase their work and for more people to commission this unique work to include in their houses".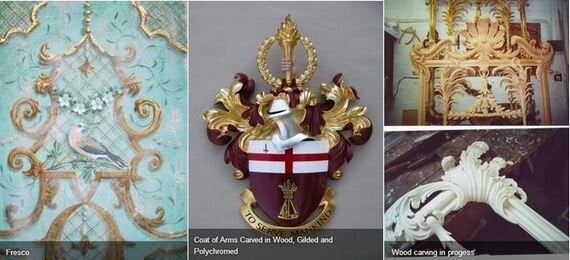 Interior design and House doctoring was a natural next step, as the combination of an Art Degree and expertise in crafts and furniture meant that Alix knew how to create an interior, which looks authentic and harmonic. "Interior Design is something which I never studied. I'm an intuitive designer and can place a piece of furniture within a period or make a place look historic. It doesn't feel like a job because I just love doing it."
Following her work in interiors and the quirky interiors of her own previous house in islington with 1950's kitchenette and authentic detailing, Alix was invited to contribute on interiros writing for magazines. Now Alix regularly produces features for interiors' publications and acts as an interiors consultant. Her work includes designing residential and commercial interiors, completing home makeovers for those wishing to sell, and styling interiors for photo shoots.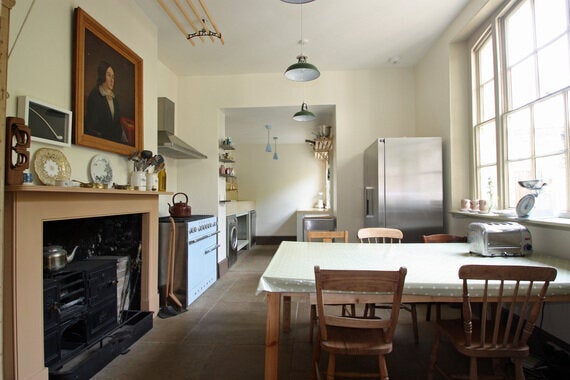 Her home, a converted Georgian coach house The Glebe House London, is available to hire for film and photo shoots and for boutique B & B, as well as hosting mini pop up events, such as sample sales from her talented friends.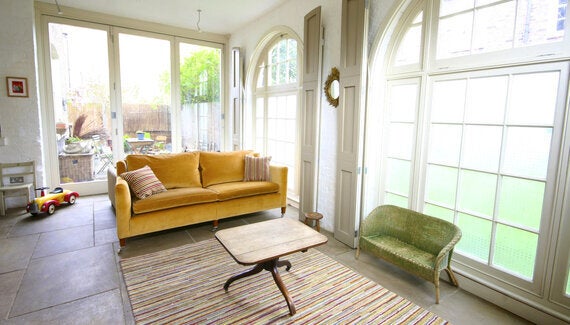 And I am not even going to ask 'what's next?', there are a thousand opportunities for those who are in constant movement and who are inspired by great passion.
Join the Hub Dot London events for inspiration. Register