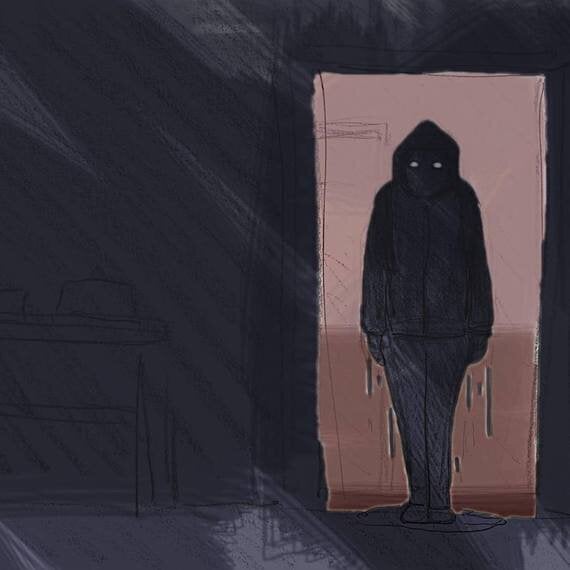 As any artist, in any field, will be painfully aware, making work for money has never been more difficult. Unless you're the offspring of a celebrity, breaking into the creative arts is a long hard slog from which you are unlikely to reap any significant financial reward (like, for example, being able to eat, or pay the rent). Those at the top are only willing to take a risk on the un-risky. They want guaranteed dollar - a 'name' or a 'brand' or at least half a million twitter followers is all that will do thankyouverymuch, or else 'no.' 'We will not finance your project.'
This has resulted in a blandified popular culture. Ghost-written celebrity 'autobiographies' where you can find out, from the horses' mouth, what it's like to grow up in a cul-de-sac in Sidcup. Singer-songwriters with angular Tony and Guy haircuts and hooks that include the word 'baby.' Constant speculation about a Mean Girls sequel, despite an interval of more than a decade and the life-trajectory of Lindsay Lohan.
Thus, any artist with an idea but, as yet, no mainstream cultural relevance has to find a way to do it themselves: to create exciting work for no money, or to find some money, by hook or by crook. Tom Connolly, a British actor living in LA, is one of the many creative people doing it for themselves. Despite roles in roles in movies and popular television programmes including Lost, Veronica Mars and 90210 he has decided to create his own work rather than wait to be hired. 'As an actor, it's rare that you're offered roles you're really passionate about,' he tells me, when we catch up over Skype to discuss his writing. 'I wanted to write parts that I was excited to play, that would challenge me and allow me to show what I'm capable of. And, also, to write roles for myself that I think I should be playing.'
Just five days after its Kickstarter launch his first project, a short film called ANNA, has raised more than half the funds needed for production. 'I can't believe it,' he says, 'I mean, we have a great team together and we're really confident about the film - but to have reached this milestone so quickly is really exciting.'
That team includes Tom's acting friends Kandis Erickson and Lizzie Redner, and Julian Buchan, a lifelong friend of Tom's and a talented director and artist.
I ask Tom why he has gone down the crowd-funding route rather than looking for commercial funding. 'With this project, it was more that I loved the idea so much, that I wanted to ensure that it would reach completion,' he tells me. Hinting at the lack of control actors and writers can have over their work once commercial interests fund it.
ANNA was inspired by a series of high-profile murder cases where the guilt of the suspect was unclear. 'People want to know WHY these horrible things take place. The answers are so elusive, and that compels people to keep digging into these stories to see if they can find out the truth.'
The promo video features chilling, darkly comic storyboard sketches (by Buchan) and hints at what Tom refers to as the 'visceral' appeal of the film. ANNA allows an exploration of the dark side of human behaviour - something that Tom insists is incredibly important, helping us to achieve a deeper understanding of what it means to be human.
'Like most people, I have a fascination with what drives people to do horrific things.' He says, 'What set of circumstances leads someone to do something they would have never imagined doing before? Whenever you read about apparently "normal" people doing awful things, the first question you ask is "Why?" And, more often than not, the answer to that question is hard to find. That's incredibly compelling to me. With ANNA we hope people will want to watch it because it's dark, provocative and exciting.'
Kickstarter and similar platforms have begun to revolutionise the cultural landscape - allowing the realization of projects that might otherwise be considered 'too risky', and bringing talented unknowns to public attention. Their success has led commercial companies to 'get in on' the crowd-funding phenomenon, with Penguin Random House recently teaming up with publishing platform 'Unbound'. It is a challenging but thrilling time to be an artist - to put projects you believe in out there, to prove yourself, regardless of your industry connections. Let's do it.
If you want to fund ANNA or get inspiration for your own crowd-funding campaign, check out Tom's kickstarter page by clicking here.