There are some people that spend their entire lives trying to perfect an art.
I used to live with a girl that was a beautiful painter. She'd spend hours in her room creating the most gorgeous images of the people she loved. It was art, but it was all on the surface. There was nothing beyond the paint and canvas. That didn't make her a bad artist, it was just an aesthetic that fell a little short.
That girl isn't the only person I'd met with that paint-and-canvas artistry. In the last few months I've met a lot of people that love art, but just aren't artists. They lack that certain something that sets them aside from the rest.
Clayton Cardenas is NOT one of these people. Art found Cardenas and plucked him out from a crowd of a billion and gave him a gift; a gift he didn't even know he was looking for.
'A friend of mine got me up and dragged me to Anthony Gilardi's acting class,' It's early morning for Cardenas when we talk but already his energy is infectious.
'I didn't put anything up that first time but just watching these people made me realise that it was what I wanted to do.'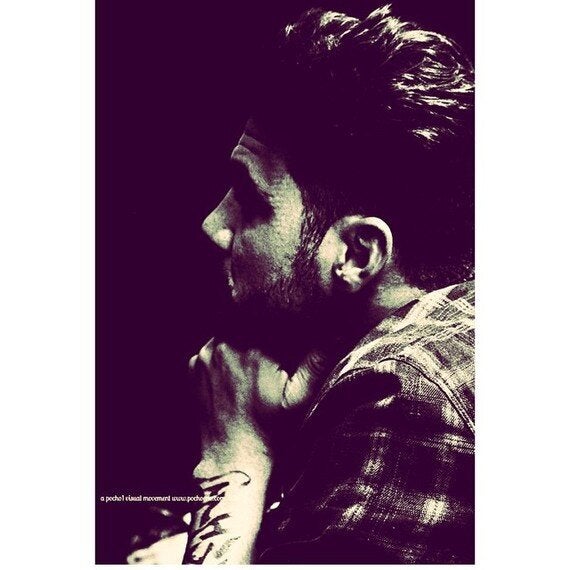 Copyright Pocho-One photography
You'd be forgiven for feeling threatened by the artist in the photographs. With his deep drawl and tall, dark and handsome allurement, Cardenas is a force to be reckoned with even off screen.
He's tall at 6'2" and has that presence that most men crave. Originally destined to be a professional football player, his build is one of his defining features.
'My body just wasn't designed for the pain of being a linebacker,' he says, 'and I felt like I was doing it for everyone else, not for me. I liked football but it wasn't my purpose.'
After coming to terms with the harsh reality that he wasn't happy within his sport, Cardenas spent a few years in limbo.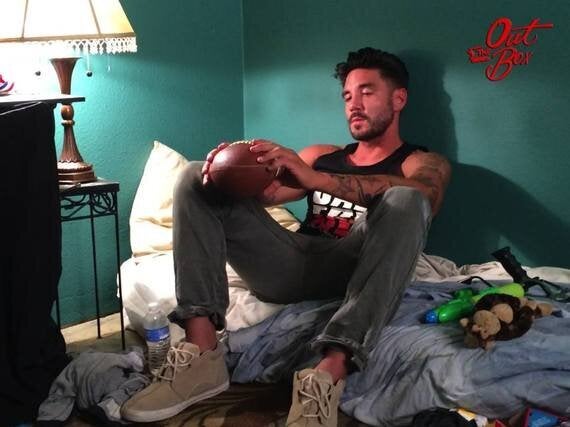 Cardenas on set - copyright Lineage Entertainment Group
He describes his first experience in Anthony Gilardi's acting studio with vibrant animation, encompassing both his virility and admiration for his subject.
'It was like I was breathing for the first time, it gave me a new purpose. It's never boring, it's constantly evolving and there is always something new to do,'
'I'd never been passionate about ANYTHING before I found acting.'
Then Cardenas says the one thing I never thought I'd hear: 'If it wasn't for art, I'd either be in prison, or dead.'
It sends chills down my spine, a throw back to my first ever article on Cardenas' best friend and colleague Richard Cabral.
As we talk, another generation of Latin Americans who hail from the same streets that formed Cabral and Cardenas, are falling into the world of ganglife; a world that is slowly evolving to resemble organised crime syndicates, making it even harder for kids to get out without going to prison or dying from the lead slugs that are thrown around far too easily in East LA.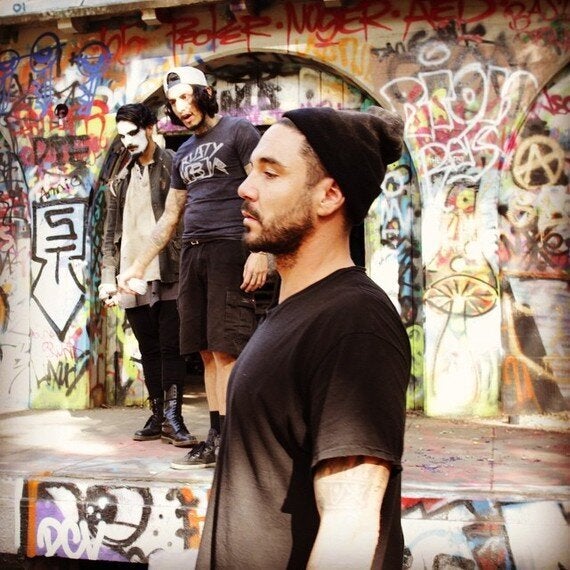 Cardenas, Cabral & Asau on set for the ever chilling episode of Out The Box starring the enigmatic Tui Asau - copyright: quincyndekwe
When he talks about his life outside of acting, the spark inside Cardenas dissipates, but doesn't dim completely. Then he'll remember he's getting to do the one thing he loves more than anything and suddenly, he's back to life!
'With art, I get to be my true self. I never had that with sports.'
It is the love that Cardenas holds for his art that permeates under the skin of those in his presence. I am yet to find a peer, friend or stranger with that level of contentment and reverence for what they've dedicated their life to.
Cardenas is a leading man, not only in his talent but in his soul. It's beautiful to witness and I can't wait for the rest of the world to see the light inside of him.
Luckily, I don't think the world with be waiting much longer.
So what's the end goal? I ask.
'I want to tell stories.'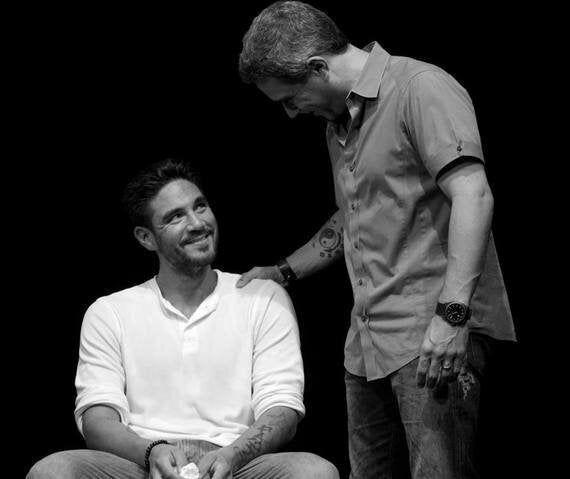 Cardenas with Anthony Gilardi. Copyright - Anthony Gilardi Acting Studio
Watch this space for articles featuring stories from Richard Cabral, Tui Asau and Anthony Gilardi.