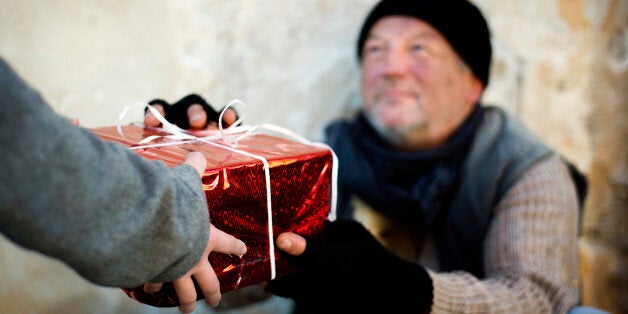 If you need a story to restore your faith in human nature this Christmas or just want to read something that will warm your heart a little, let me introduce you to Swadlincote resident, Stephanie May.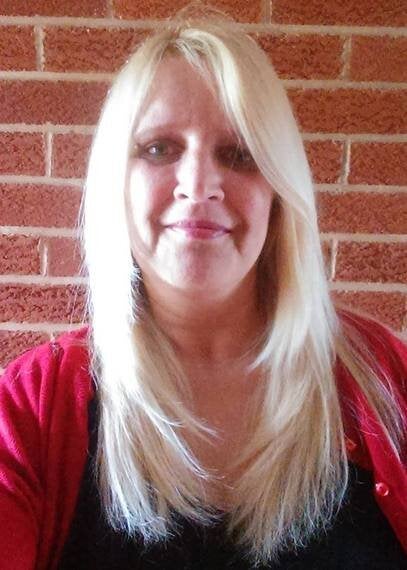 Image courtesy of Stephanie May
If you live in the South Derbyshire area, it's a name you'll likely know. Stephanie is a local lady who devotes her time to helping anyone in need by donating household items, clothes and food. Stephanie is member of all of the local Facebook selling groups, you can guarantee if someone is asking for help whether they're dealing with an unexpected crisis, a house move, a relationship breakdown, or benefits not stretching far enough to cover necessities, Stephanie's name will pop up with an offer of help.
The local community support Stephanie by donating any of their unwanted goods which she will store in her home until she knows of someone who needs them. With over 600 people on her books who she helps on a regular basis and many more popping up all the time, she never stops in her one woman battle to ensure all local residents have all of the basic living essentials that so many of us take for granted, that many are going without.
Christmas is a particularly busy time for Stephanie, she will single-handedly plan and arrange a Christmas fair and put all the money raised in to buying food and gifts for local families. Each family will be given a box of everyday essentials and a box of fresh produce.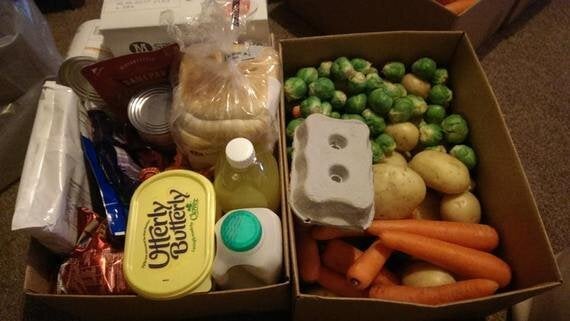 And whilst most of us dash around the shops grabbing the latest all singing all dancing toys, I think it's easy for us to forget that others aren't able to fill the space under the tree with those brightly wrapped presents that every shop and website boasts right now. Not Stephanie.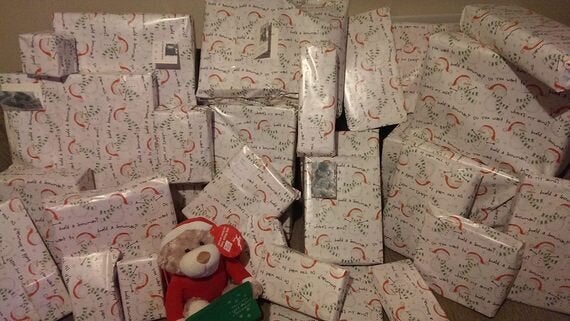 These are just some of the presents that Stephanie has purchased, collected and wrapped ready to donate to local children who would otherwise go without this Christmas.
Here is a little from the lady with the huge heart:
"I started my Facebook group (Share the love - Stephanie-May) on 25th November 2014 to help anybody struggling in my local community, as I found that the help needed was not readily available to many because of the hoops they needed to jump through to receive it.
It's a totally free service run solely on donations and is available to anyone and everyone who finds themselves in a crisis. Nobody is turned away if I have what they need.
I help with small household and kitchen items, bedding, towels, clothing for men, woman and children, toys, toiletries, gift sets and non-perishable food items.
Apart from handing out the food parcels and gifts to families that wouldn't otherwise receive one at Christmas, I also do Egg hampers at Easter for the children.
I must admit that I used to struggle to store items donated but now, with over 600 individuals and 7 organisations on my books the items go very quickly.
I couldn't do any of this without the help of the 1,400+ members of my group who regularly donate to me and I'm always grateful to those willing to help."
So whilst you're wrapping all those presents up this year, enjoying your mulled wine and tucking in to your mince pies, ask yourself, could you do more for your community? Is there a mum down the road that would love to give her children those toys you've got boxed up in the loft right now? Have you got a few extra tins in the cupboard that would be a feast to the family around the corner?
I think we could all learn from Stephanie May what Christmas is truly about.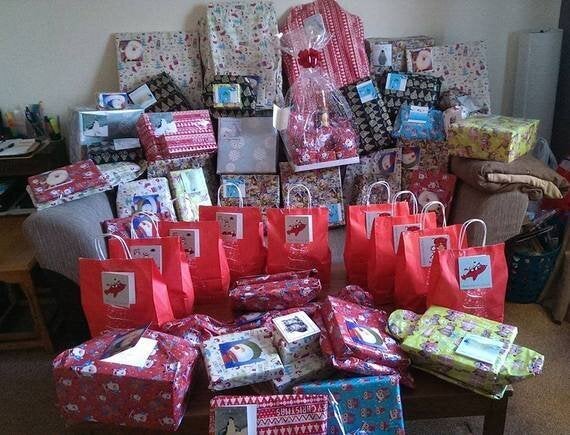 HuffPost UK is running a fortnight-long focus around helping others this Christmas. Giving Back will shine a light on the organisations and individuals making a difference in their community, tackling issues such as loneliness, homelessness, food waste and financial struggle. We'd also love to hear your stories.
To blog for Giving Back, email ukblogteam@huffingtonpost.com. To keep up to date with our features and find tips on how you can make a difference this Christmas, follow the hashtag #GivingBack.