With Christmas just around the corner, this is the weekend to do your Christmas check-list and ensure your home is ready for guests. There's nothing worse than having a less-than-perfect display in the home when you have all the family round. Here are my top nine decorating "don'ts" for dressing your home in December.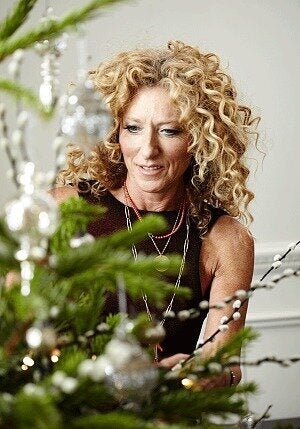 Your house isn't a Santa's Grotto - avoid gimmicky items like nodding penguins and skiing Santa's as these have no place in a classic Christmas layout. If you have young ones, I suggest having these items in other rooms like kitchens, bedrooms or playrooms if possible to keep your main display beautiful
Avoid a decorating disaster by not mixing too many colours and themes when dressing up your home. Stick to one idea - planning your scheme in advance if possible. This way you can avoid unnecessary expense and clogging up the loft with decorations you'll never use again
Bigger isn't always better
One of my biggest bugbears is seeing a tree that doesn't fit in the size of a room - it can completely unbalance your space. Try measuring before you go out and buy a tree and ensure it's the correct size before strapping it to the top of the car. Use a large container, like a basket, to house the tree and create a magnificent spectacle with the presents around
De-clutter those Christmas cards
While it's lovely to receive Christmas cards - these are not decorations. It's only natural to want to display these messages of love and affection from family members and friends, but hanging them on doorways, lining them up on walls and cluttering the mantelpiece can make a room look disorganised and cluttered. I suggest keeping these somewhere safe, like a beautifully decorated Christmas box where they can be treasured
It's all about the little details
When everything is so rushed this time of year, it's easy to forget to pay attention to the little details. Essential finishing touches, for example a small display bowl of mixed berries in the bathroom or a vase of foliage and holly in the hallways will provide a beautiful seasonal touch that won't be unnoticed by guests
It's the time of year for your guests to feel at home and relax - you won't be able to do this if your guests are afraid to sit down. Bring in plenty of cosiness and warmth into the atmosphere with extra pillows and scented candles, like my Scent One signature fragrance, which will bring layouts together beautifully
Don't even think about spraying your windows
Leaving spray snow on the windows to the professionals. Even for the most skilled decorator this can be a challenge to avoid it looking tacky. If you do want to incorporate this into your display, use a dusting on your Christmas wreath for a wintery effect.
A little clean goes a long way
Decorating should be fun and shouldn't be a chore. Having a little spruce before de-cluttering will make your life easier, as it will be harder to get around decorations once they are in place. Before bringing in the festive cheer, clear out unwanted or unnecessary items to refresh your home ready for the festive season
I think being a perfectionist is brilliant, but don't let it take the fun out of decorating. Let your personality shine through this festive season and ensure you put a personal touch on your display. This year my Christmas signature is incorporating coral, whether it's around the bottom of the tree or mixed into wreaths - it will give a new depth to your decorating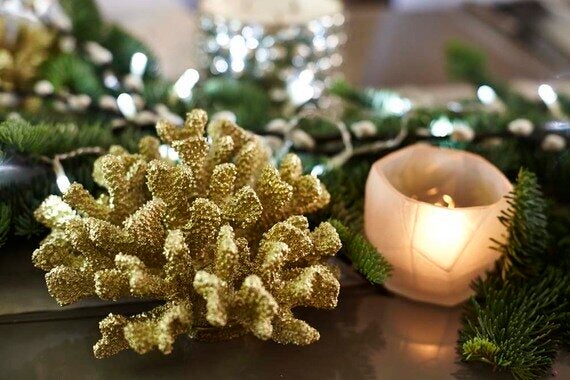 I hope these tips help you create a festive look you'll love and will be proud of your home when you welcome guests this Christmas. I wish you all a very Merry Christmas and happy decorating!