This month we lost an icon of the design world. A visionary, a trailblazer - Dame Zaha Hadid paved the way for female architects and created designs that are spectacular and timeless.
I first met Zaha many years ago when I was 17 years old. An old friend of mine was an architect and worked for her, so I had been aware of her from the very beginning of my career. She was always a larger than life character and was an extraordinary pioneer in design. Zaha saw the creation of buildings and cities and their synergy in a way that seemed effortless and yet extraordinary in the same way.
At the end of last year, we were both asked to take part in a Chinese TV show called CCTV.
Again I was reminded by what a force of nature she really was. She spoke about her work in front of a group of students with the same passion and determination I had heard so many years ago - it was incredibly inspiring.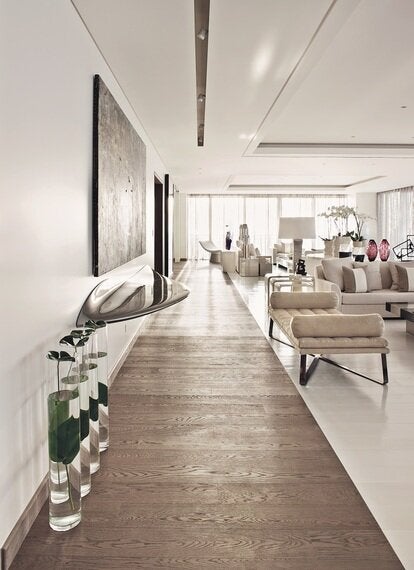 I've also been fortunate enough to be able to incorporate her designs into work for my clients. This stunning floating shelf defines the notion of functional sculpture. It is although a pool of liquid is suspended mid-height. It exemplifies her use of complex curves that seem to defy gravity which is so intrinsic to her work.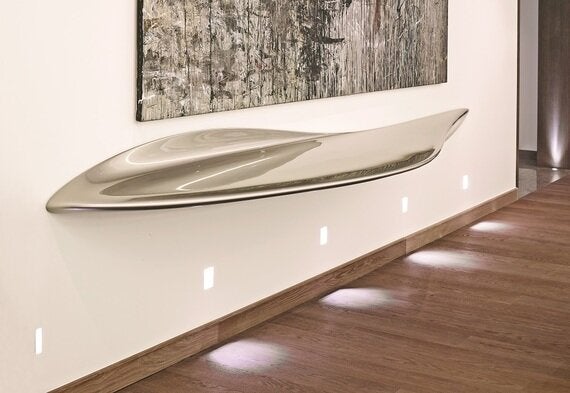 Her pieces are sculptures, and I have purchased many pieces over the years. They were investments then but now they are treasures.