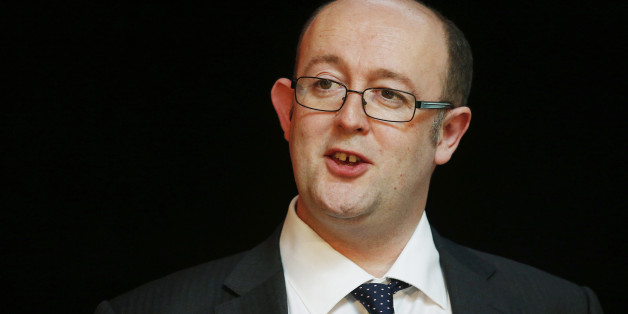 Suzanne Plunkett / Reuters
I am used to reading many extraordinary claims about the industry I represent, but recently on this site I came across some assertions that I felt needed to be challenged.  In the UK we have been exploring for oil and gas onshore since 1851. The fact that we have drilled 2,000 wells seems to surprise people.  There are 300 oil and gas wells operating today producing around 20,000 barrels a day from the middle of housing estates in Surrey to rural North Yorkshire. 
So we are not a new industry and neither is hydraulic fracturing a new and untested technique. It's been used around the world, including the North Sea, by the oil and gas industry for over 60 years. We know that it is a topic of great public interest and as such the UK regulatory system stringently monitors every aspect of our operations. It is wrong for others to continually create fear in the general public when extensive research has been done by many independent and respected UK based bodies and academic institutions all pointing to a low level of risk in a properly regulated industry.
I will not accept that our industry is attempting to go 'below the radar.' Far from it we are an industry that is publicly on-show and have always embraced open, honest and transparent communication with our regulators and the communities in which we work. Long before a planning submission is made for a new well in the UK, our members must conduct a comprehensive consultation with the local community. The regulatory framework in place for hydraulic fracturing is one of the most robust for any industry in the UK to ensure that operations do not negatively impact upon human and animal health or the environment.
Domestic shale gas production has the potential to secure the UK's energy supply by reversing the increasing reliance on gas imports. If we think about the impact to our countryside, recently we demonstrated that if approximately 400 well pads, each the size of two football pitches were developed across the UK between 2020 and 2035 we could reduce the UK's gas import dependency by 50%. This compares to 88,000 electricity pylons or 9000 municipal waste treatment facilities already in existence.
During the establishment of the site a temporary drilling rig would be on site for a matter of weeks, this would be similar in height to an electricity turbine, once the drilling is complete the rig is removed and a wellhead standing around two metres would remain - we often go unnoticed. As part of the environmental controls set for our operations each site will be screened with noise reduction fencing and traffic management plans will be implemented to ensure that deliveries to the site are planned around the surrounding community and road network.
The UK onshore oil and gas industry fully respects people's legitimate right to lawful and peaceful protest. What we can't accept is intimidation of our employees and our suppliers. It is wrong to threaten people's safety and put their businesses at risk.
Whatever those who oppose our industry tell you, Britain needs gas to heat our homes, cook our food, and supply our industries. Locally and nationally we need to utilise the opportunity of shale gas in a safe way, creating skilled and technical jobs in the UK. By using the natural gas we have just a mile under our feet, we can ensure that the British public have the means to heat the 84% of homes dependent on gas for the coming decades.
The Committee on Climate Change (CCC) has also stated that "shale gas could make a useful contribution to UK energy supplies, including providing some energy security benefits." Within the industry we firmly believe in a balanced energy mix on economic and environmental grounds, shale gas, onshore oil, nuclear, renewables and offshore oil and gas all have a part to play in ensuring we have a secure energy landscape as we transition to a lower carbon economy.
Ken Cronin, Chief Executive of UKOOG, the trade association for the UK onshore oil and gas industry