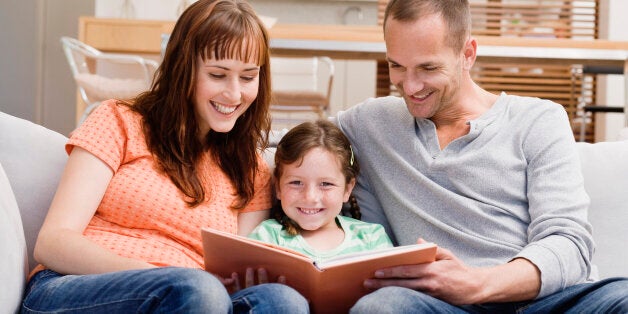 £212 a week. According to insurance company LV=, the average cost of bringing up a child is just over £11,000 per year. That's £212 a week. If you're a parent, like me, then that sort of figure will probably come as no surprise to you.
So, why is it that more than 5,000 fostered children in Scotland - for whom the Scottish Government is the corporate parent - are deemed to need significantly less than that each week? Indeed, some carers in Scotland are receiving just about a third of that amount each week to spend on looking after a child. That's just £77 a week which, however you look at it, is not sufficient in order to be able to give a fostered child all that they need.
Foster carers across the UK receive an allowance which is supposed to cover the cost of looking after the children in their care. In Wales, England and Northern Ireland there is a minimum allowance (still nowhere as high as £212 a week) meaning that, even though there are still fluctuations in the size of the allowance, there is a safety net below which the allowances cannot fall. In Scotland no such thing exists. With the allowances Scottish foster carers receive varying hugely, and 80 per cent receiving less than the minimum recommended allowance in Wales, fostered young people and their carers are being let down by the Scottish Government who have been promising to introduce minimum fostering allowances for a decade.
A foster carer receiving £77 a week in Scotland has over £4,500 a year less than their counterpart who receives the minimum allowance in Wales. That is not fair. It's not fair on the foster carers, many of whom are subsidising the care of the young people out of their own pocket, and it is certainly not fair on fostered young people who deserve every opportunity to flourish.
One foster carer told me:
I know many carers, including myself, who pay things ourselves from time to time as we don't want the children we are looking after to miss out. I have found this tends to happen more during holidays when we have days out or go away and the allowance never covers the whole amount. The trouble is not every carer can afford to subsidise the local authority and why should they? Foster children should receive the same standard of care not matter what their postcode is.
The Scottish Government is abdicating its responsibility as corporate parent.
At the SNP conference this October, Nicola Sturgeon announced a much-lauded review into the care system. She did so with words that I can wholeheartedly agree with:
...children don't need a system that just stops things happening to them - they need one that makes things happen for them. A system that supports them to become the people they can be. One that gives them a sense of family. Of belonging. Of love. My view is simple: every young person deserves to be loved. So let's come together and make this commitment: to love our most vulnerable children and give them the childhood they deserve.
I sincerely hope, for the benefit of all the children living with dedicated and loving foster carers across Scotland, that these words of conviction and commitment are met with the action. Action which will result in foster carers in Scotland being properly resourced to look after the children in their care. The children of Scotland deserve the best from their corporate parents, and here's a long-delayed way to start showing that. Ten years of waiting is too long.
Popular in the Community