The UK and Irish national meteorological offices recently announced a pilot scheme to name severe wind storms that will affect Ireland and the UK this winter.
Why? Giving a wind storm a name raises awareness, it gives the storm personality and ultimately helps people prepare for severe weather.
The US already does this and it is common practice across parts of continental Europe.
Until recently severe weather events, such as the Great Storm of 1987 and the Burn's Day Storm of 1990 got their names after the event. But just a couple of years ago, a meteorologist at The Weather Channel UK named a storm in advance.
As it was due to hit the UK on 28 October 2013, the storm was referred to as the St Jude Day Storm, the saint's feast day. A few tweets later and the hashtag #stjudestorm was trending, other media outlets soon picked up on it, as did many news organisations.
A few other unofficial names for storms have been used recently, so to avoid confusion it makes sense to have an official lists of names, rather like those issued by the National Hurricane Center (NHC) in Miami.
The problem comes with deciding which wind storms merit a name. It's not as straightforward as tropical storms and hurricanes. Weather aficionados will know we don't get proper hurricanes in the UK, but we can get the tail end of them when they've lost most of their tropical characteristics as they crossed the Atlantic. In this case we'd stick to the official NHC name but with the modifier ex, as in ex-Bertha.
Otherwise, the plan is to name a storm when it is felt to have the potential to cause medium or high wind impacts on Ireland or the UK, similar to the existing colour-coded severe warning service in place.
So what counts as storm force? On the Beaufort scale, winds over land are considered storm force when they reach Force 10, with speeds above 55mph. But the same wind strength can have very different outcomes in different parts of the UK and at different times of year.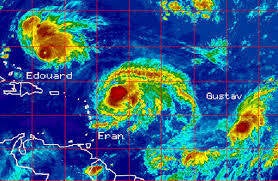 Depending on how far we are into the season means the same strength of wind can have a very different result. For example, if a storm hits early in autumn there are more leaves on the trees and they're more prone to being blown over.
And depending on where you live in the UK it will have a different effect, for example 55mph winds would have more of an impact on densely-populated places like London than in the rural Scottish Highlands.
If a storm gets named but ends up not causing much damage then people might accuse forecasters of crying wolf, and if too many get named the public might stop paying attention to future storms.
That said, I think it's a great idea and definitely worth testing. The UK and Irish Met Office will be encouraging the public to come up with suggestions and will then pick the best names, though given the suggestions I've already seen on Twitter, it could be a very interesting storm season!