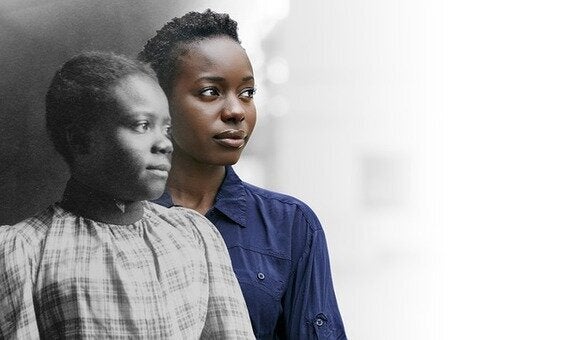 Growing up as a child of Ghanaian origin in England, I often wondered why school history lessons never made mention of Africans other than them being slaves. I remember vividly those awkward classroom sessions (as the only black girl in the class), where I'd feel eyes boring into me as the teacher droned on about these poor Africans forced on to ships to the Americas.
No explanation was given about what preceded that momentous Trans-Atlantic Slave trading period. And no acknowledgement of the impact Africans (such as Fante-born 18th century slave abolitionist Quobna Ottobah Cugaono, and Igbo-born abolitionist Olaudah Equiano) made in shaping the modern world.
This omission said more to me about this massive gulf I was being forced to breach. I was schooled to believe that highly developed and sophisticated people from African kingdoms such as those of ancient Ghana, Mali and Dahomey had been reduced to just chattel. What my teacher was trying to convey just failed to satisfy me, prompting me ever since to find answers elsewhere.
Luckily, I love reading so the library became my haven. By my early teens, I exhausted all books on slavery in my local branch but still had a hunger for more knowledge! In my explorations, I learnt about the slave trade from the Ghanaian perspective - visiting one of its many slave posts in the country. I'll never forget that smell of death intermingled with sea salt and this heavy feeling of sadness that I felt when I visited Elmina Castle, Cape Coast, Ghana. Surrounded by the four walls of a female prison, our guide told us that under the soles of our shoes, we were walking on the bone remains of women that had died under inhuman conditions centuries earlier. That smell took days to leave my clothes....
And while in Brazil, I followed that journey of West Africans captured, transported and sold at Pelourinho Square in Salvador, Bahia, in the north-east of the country. Pelourinho means whipping post and is where new arrivals were oiled up and put on display for prospective buyers.
Until I read Staying Power: The History of Black People in Britain, by English historian Peter Fryer, I did not know that Africans were in Britain before the English came here! And it wasn't until I had my fill of the many exhibitions celebrating the contribution that Africans made to Britain, that I had a better sense of what being an African person in England really meant.
African kingdoms ruled by the likes of Emperor Musa of Mali and Oba Ozolua from the Kingdom of Benin, had already established trading links with Europe long before slavery existed. And between 711AD and 1492, Spain was under African rule when Moor Tarik Ibn Ziyad led the occupation of the European nation. It was only when the last kingdom in Spanish Granada fell, that many Moors were forced to renounce their faith and convert to Christianity or face enslavement. This resulted in many becoming servants to royals in other parts of Europe, including England, I have since learnt.
African-Iberian Catalina de Cardones is one such example who arrived in Plymouth in 1501 as Henry VIII's first wife's 'lady of the bedchamber' or personal servant, according to historian Onyeka - author of Blackamoores: Africans in Tudor England, Their Presence, Status and Origins. De Cardones was believed to be of noble birth but took on the role of servitude for Spanish-born Catherine of Aragon following the political and social upheaval in Spain. It was people of her ilk that brought the Farthingale style of dress worn by African women in Spain to Britain, according to Onyeka.
And the list goes on. We have Diego - a Symeron (a Spanish word meaning wild and free and shortened version of Maroon) travelled across north and south America with vice admiral Sir Frances Drake - an English sea captain, privateer, navigator, slaver, and politician of the Elizabethan era.
And there was multilingual Jacques - a skilled diver and was able to hold his breath and open his eyes under water for long periods of times. Jacques not only spoke Italian and the West African languages Fulani and Soninke but his ability to hold his breath for long periods made very employable because he could recover items lost at sea and search for highly-prized pearls.
What I find fascinating is that these African legacies are not common knowledge or immediately visible today. Onyeka's painstaking consolidation of information from over 10 years of research included trawling through English parish records across London, Plymouth, Bristol and Barnstaple from England's Tudor period. Based on his research, the African presence in some parts of England was surprisingly high - at a ratio of 1:15, such as in St Botolph with Aldgate, London, or 1:20 in the St Andrews ward in Plymouth. Interestingly, Onyeka highlights that the ethnicity of the African pales (pardon the pun) into insignificance as the years pass. So an initial entry recording someone as black may disappear in subsequent records, suggesting that the individual had assimilated enough into English society.
So if like me, you were taught that Africans only had a limited presence and contribution to Britain, this is not the whole story. Look around you because the signs are there, it is just a case of deciphering between what is said and what is not.
*The image is free to use*
Kirsty Osei-Bempong is a UK-based journalist and author of Ghanaian culture blogsite www.misbeee.blogspot.co.uk. The site explores Ghanaian history, re-examines cultural themes and celebrates figures from Ghana's Diaspora communities.