Do you know what makes me angry and sad these days? Politicians all over Europe - prime ministers as well as foreign ministers - who are not willing to search for solutions to one of the biggest tragedies of our time: the suffering and dying of thousands of refugees in the Mediterranean Sea. The British prime minister rather sends warships than lifeboats up and down the Greek and Italian coasts. The French President Francois Hollande would even like to destroy migrant boats in Libyan territories and in almost every European country they are cutting the development aid instead of standing up to their responsibilities. The European Union may hold the Nobel Peace Prize - but considering the European asylum policy, I am not sure we do really deserve this recognition. Political debates about refugees these days are most likely to be discussions about problems. As Caritas Vienna we wanted to come up with a solution. Our solution is called magdas HOTEL. I know that we can't stop the dying of thousands of refugees in the Mediterranean just by open up one hotel, but we can show a different approach in dealing with questions of migration.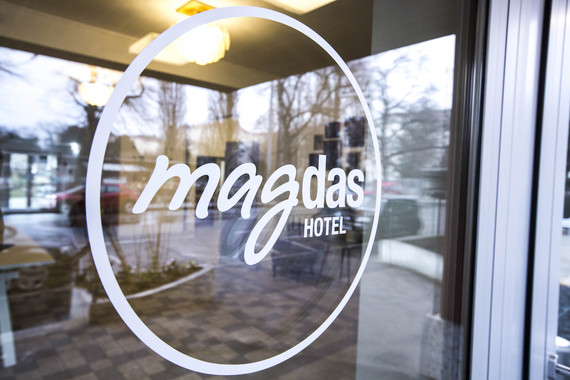 magdas HOTEL is not about perfection, it is about second chances. It is a place of exchange and encounter - a hotel with a social impact. At magdas there are 25 people working. 20 of them came to Austria as refugees. In Austria - such as in many other European countries - the access to the job-market is very limited for asylum seekers. Very often they are condemned to lead a life in stand-by-position. No access to the job-market and therefore no perspectives and no hope to be part of society. As Caritas we are sure, that this is not just silly in a social sense but also from an economic perspective. These people fled from war and hunger, terror and despair and they deserve their chance to live a self-determined and self-confident life. Everything else would be a waste of resources and talent. One example is our receptionist Dinis from Guinea-Bissau. Dinis speaks seven languages and is a very open and talented person. He had to leave his home because due to his political engagement his life was endangered. For almost ten years the Austrian asylum court couldn't make a decision whether Dinis could stay in Austria or not. During that time he had hardly any option to legally find work. Now he is finally able to put his skills into practice. At magdas people like Dinis, who often had been excluded from the job market for years, get the possibility and the support to get "back in the game".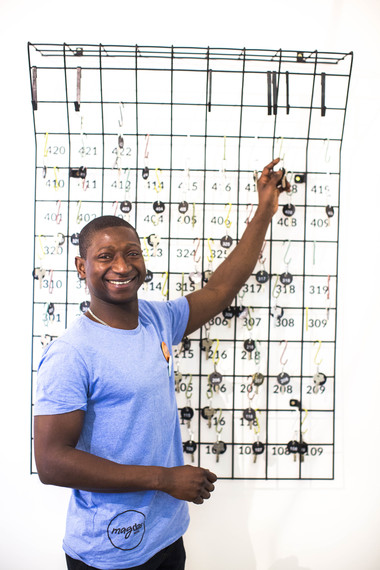 In the long run, we believe this to be a win-win situation for both, the workers and the hotel management. At magdas hotel the Caritas Vienna is following the idea of "social business". Our highest aim is not to make as much money as possibly but to give a (partially) solution to a social problem. Nevertheless, the hotel must be able to survive economically on its own. At magdas this concept seems already to have proven right. Numbers of booking are increasing; reviews are more than positive and the feed-back of our guests have been overwhelmingly good. We are curious to see where the hotel is going to go from here.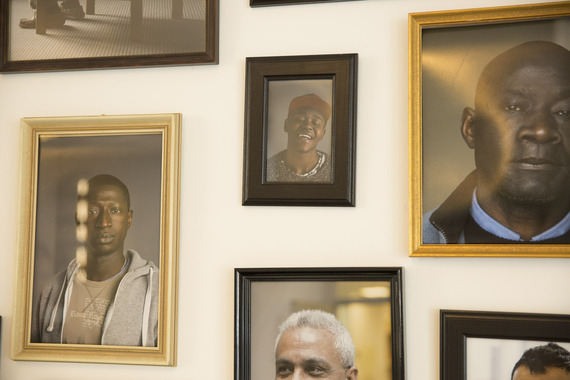 One idea we would like to push forward, is not only to welcome tourists from all over the world at magdas HOTEL, but also prime ministers, presidents and chancellors of European member states so they could see: It is possible to build bridges even at a time when most of the politicians would like to build up higher walls. www.magdas-hotel.at