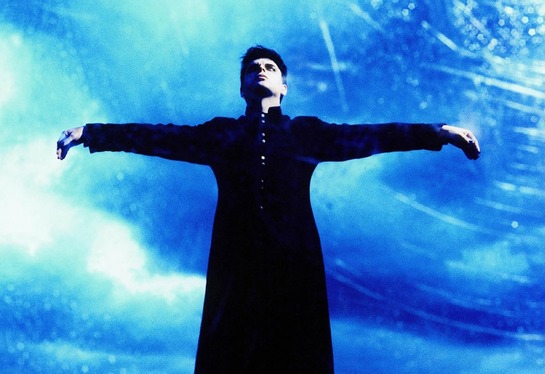 One of my earliest musical memories is watching the video for Gary Numan's breakthrough single Cars, mesmerised by the pale, android-like figure intoning glassily over a synth bassline.
A fusion of man and machine, like a musical Terminator, the performer was unlike anything else in the chart, at that time populated by the likes of disco divas Donna Summer and Sister Sledge, and the song propelled him into an enduring music career consolidating his status as a pioneer of commercial electronic music.
The far-reaching influence of the King of Synthpop has embraced contemporary hard rock behemoths Marilyn Manson, Nine Inch Nails and Foo Fighters, who have all covered or adapted his material, while in the UK his music topped the charts again last decade in the unlikely vehicle of girl group Sugababes (Freak Like Me), as well as Basement Jaxx's dance hit Where's Your Head At?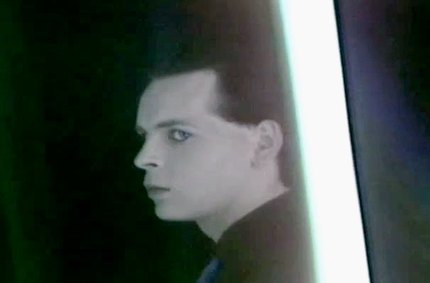 It was an honour for myself to find out where Gary's own head was at in an interview 25 years on from my first experience of him, and to discover what a cordial and unpretentious interviewee he was, notwithstanding his decades of experience in a cut-throat music business that has beaten him down as much as it has elevated him. Gary has also long battled the social disorder Asperger Syndrome and suffered an annus horribilis at the turn of the millennium when his baby, grandmother and dog all died within months of each other. Away from the stage he's a qualified pilot who's owned several small aircraft including a WWII combat plane. He later married one of his own fans.
Right now Gary is the subject of a new documentary - Android in La La Land - focusing on his new life in America with his wife and daughters while he still plugs away at recording and releasing new music, as determined to leave a lasting legacy as he was when forming Tubeway Army as a London teenager in the 70s. It's essential viewing for Numanoids, covering his darker periods of depression, anxiety and near bankruptcy, while also seeming to miss a trick by glossing over his latter-day output, leaving blanks for viewers less acquainted with Gary's musical career.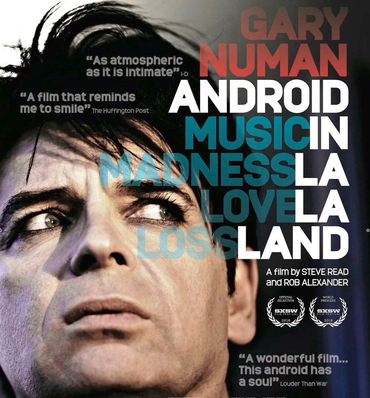 While not a diehard Numanoid myself, I've enjoyed many of his live shows over the years and will always keep tabs on whatever new material he records. Here's a selection of his unflinching answers to some questions I put to him ten years ago.
KG: In all your years of experience, what would you say is the worst thing about the music business?
GN: (Long pause) I think the very fact that it all turns out to be just business. It can be a bit soul-destroying seeing things you've done just become 'products'. There's a huge amount of bullshit, lying and deception, and very little loyalty. People who you thought were your friends will stab you in the back, the two-faced c*nts.
KG: You once failed an audition for The Jam - what do you think would've happened if you'd got the nod? You and Paul Weller would've made quite an interesting combo.
GN: I'd have had a fight with Weller within about two weeks! You just can't have two frontmen in the same band with the same forceful personalities and both wanting to get their own way.
KG: Do you believe in fate or are we the masters of our own destiny?
GN: I think it's a combination of both. I don't think that everything is pre-ordained, but equally, one day you're gonna be in a plane and it's gonna fly into that mountain, and what can you do about it? Nothing. It was always going to happen. Some things will happen no matter what choices you make, but there are other things you can engineer and things you can deliberately avoid. You'll never be in a plane crash if you refuse to get into a plane.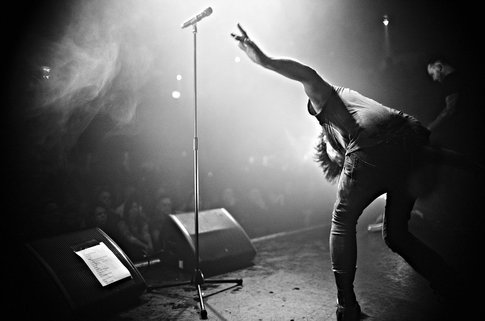 KG: What do you think you'd be doing now had you not made it as a solo artist?
GN: What I'd have liked to have been is a racing driver... what I'd have probably done is become a forklift driver. I got expelled from school before I did my O levels so I've got no education or any academic qualifications whatsoever. I would've been doing an unskilled job or I'd have tried to become a racing driver.
KG: After experiencing so many bereavements earlier this decade are you still angry with God or has it faded?
GN: Oh no, I've always been angry and I've always found really religious people difficult to understand. I respect their beliefs and I'm not saying that I'm right - well, I think I am - but if I'm wrong then that's gonna be even worse. But what if he is there and he's let all these things happen? I don't actually dwell on it that much any more but it was obviously a big deal to me while making the album Pure, in which all my bitterness towards God just poured out, giving it much more of a real vibe rather than singing about imagined tragedy. Whenever I'm writing new songs it'll continue to rear its head.
KG: You're presently touring the country again. What are your favourite UK live venues?
GN: I've done Wembley Arena a few times which is a really vibey venue but I'm not big enough to play there any more. One of my ambitions has been to get big enough to play Wembley again because to walk out at the arena is something else. Other than that, I play at the Shepherds Bush Empire more than anywhere else because I like it there so much.
Gary will be touring the UK again in September: dates at www.garynuman.co.uk
Gary Numan: Android in La La Land will be in cinemas from August 26.