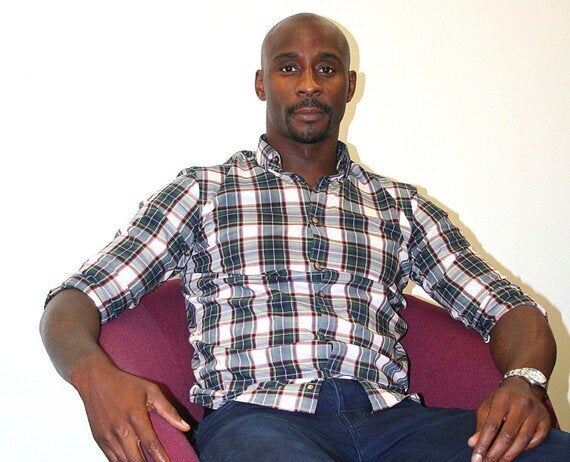 Roberts on his career highs and lows, encompassing his eventful tenures at Wigan and Reading, scoring at Highbury and almost signing for QPR. Interviewed at his Foundation headquarters in hometown Stonebridge.
What's the best goal you ever scored, or that you're most proud of?
A header for Reading against Southampton, purely on instinct - wasn't the kind of goal I scored traditionally. There's just something about the ball hitting your head that I never felt comfortable with.
There aren't many of your goals on YouTube that aren't jerky footage from the stands. Have you never thought of uploading some yourself?
No, but now that you mention it! There's some on my official website. But I'm proud of my goalscoring record, to have scored at every level. And when you're the lone striker in a 4-5-1 for a Premier League side who's relatively, you know - survival is the priority? Score double-figures - you've done incredibly well. Many times I sacrificed my record for the team.
Who's the best defender you've played against?
I've encountered some great defenders - Blanc, Desailly, Terry - but there was something about Rio Ferdinand in that Man Utd team, who would not only mark you comfortably but would present you a problem when you're on the ball. Defenders like Terry and Campbell were great organisers and communicators but Rio could defend one-on-one for long periods of the game.
Hopefully he can again for QPR. Did you ever consider signing for the Superhoops?
A couple of times I came close, when Neil Warnock was manager. It would've been nice as they're my local club, but just one of those things that never ended up happening.
What would you say was your career highlight?
That's a hard question, for someone who's come up through the leagues, because at 18 I never thought I'd play non-league, then I never thought I'd play professionally, but I'm very lucky to have ended up playing in all four leagues in succession. My best highlight on balance was that Wigan Athletic team - going to Highbury the last season Arsenal were there and scoring the winner. I also scored their first Premier League goal, and was obviously heavily involved in that first season and first cup final. So all of that together was like a fairytale.
And your lowlight? I'm guessing the career-shortening injury.
Without a doubt. And the frustration was that I felt as good as I'd ever felt physically. And going to Reading after Blackburn sold me, then winning promotion with an unfancied side, again it just seemed too good to be true. I was performing as well as I had in a long time. But the injury hurt because you want to make the retirement decision yourself, wave goodbye to the fans, etc. And it muddied my time at Reading, as people started looking negatively at my time out injured. I was injured playing football for the club, not kite-surfing. So for it to end that way, with that negativity, still irks me.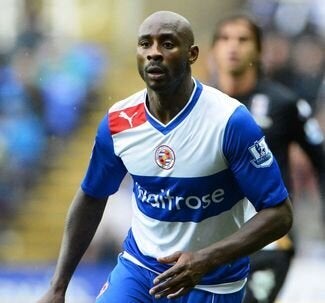 Arguably you were lucky to have such an injury-free career, which could've ended much sooner?
Absolutely. Once you start talking to others who retired through injury you realise nothing's promised. I had a 17-year career - some are forced to retire at 21. So I'm not pleading poverty as I've been blessed. Just disappointed it ended that way.
How much longer do you think you could've continued otherwise?
I'd like to have finished at the top, but probably would've gone right back down to non-league as I can't imagine ever waking up and not wanting to play anymore. I saw my uncle Cyrille (Regis) finish right down the leagues as well. But inevitably your body isn't what it was and you can't perform at the same level, so I'm not sure how long I could do that.
Advice for youngsters with football ambitions?
I'd say that talent is a responsibility. It can only take you so far - maybe to Sunday football, maybe to Champions League. It's your responsibility to push it as far as it can go. While playing for Hayes youth I made that decision - to work as hard as I can and see where it takes me. It's served me well.
Have you seen a lot of squandered talent in your time then?
I'm being absolutely honest when I say I've played with better footballers than me in non-league. But I had that extra bit of desire and motivation, to get out of my comfort zone. A lot of others didn't.
Many people decline receiving an MBE for its associations with empire. Did you have any concerns about receiving yours?
My family moved here from Grenada in the 70s. My uncle Ken who worked at the Royal Albert Hall was awarded an MBE; uncle Cyrille was also for his services to football. I took mine as a token for my services to charity and Grenada, which will allow me to continue making an impact. I understand people's reservations but felt it was right to accept it.
Would you ever go into management?
I did my coaching level-2 at Blackburn with David Dunn. It's not for me though as I didn't love it. And with the huge expectations of fans and owners it's a different job these days. The average shelf-life for a manager is a year. Unless that hire-and-fire ends, the brain-drain will continue as fewer people want to step into that lions' den.
Related