Greece. You can't deny it's the ultimate summer destination. But you'll be pleased to hear it's pretty fantastic in springtime too. We've all heard the big names of Mykonos and Santorini but I think you're sure to find the Ionian Islands have plenty going for them as well; Corfu in particular.
Ever since my first visit to Greece last July, this southern corner of Europe has held a piece of my heart. Daily, I relive the memories of vibrant sunshine, clear seas and smiling locals - hence why I was thrilled to return to the isles this month to visit Corfu.
April you may ask? And I'm telling you don't knock it 'til you try it. The temperatures are plenty warm enough, sitting around 25 degrees at midday - sure the water is a little cooler but let's call it refreshing. The towns are quieter so you're not scrabbling for space on the beach. And of course, the room rates are lower. What more do I need to say?...
If you're planning a trip, be sure to take note of these top tips.
The coastline. Hire a car and take a trip around the island, there are many beautiful beaches and hidden coves to see, as well as the historic Corfu Town itself. When it comes to beaches, my top picks are Nisaki and Palaiokastritsa. On the east coast you'll find Nisaki, it's small and quaint with plenty of rocky charm and clear blue water. On the west coast Palaiokastritsa is known as the island's gem. Multiple bays run along a 2km stretch of beach, each more beautiful than the next. And if you find yourself in this neck of the woods, don't miss a trip up to Lakones in the hills above for the most spectacular view.
At the 5-star Marbella Corfu on the south-east coastline. I'm not usually one for all-inclusive resorts however in a place like Corfu it's quite handy to have all your essentials in one place including a private beach, infinity pool, multiple restaurants, sports facilities and 5-star service. Splash out on a Junior Suite with panorama whirlpool. Rooms start from £116/night with half board.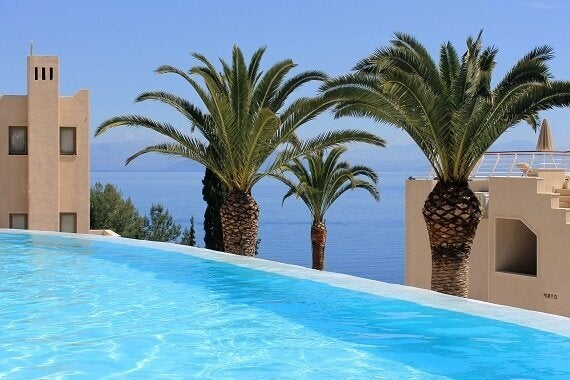 The Greek yoghurt. This true Greek stuff is miles ahead of the international supermarket versions. Grab a large bowl at breakfast [or dessert] and be sure to drown it in honey. Another Greek foodie rite of passage is to enjoy a gyros; fresh pita with tzatziki, chicken or pork, chips and salad. Delicious and usually a mere €2.50 - #winning.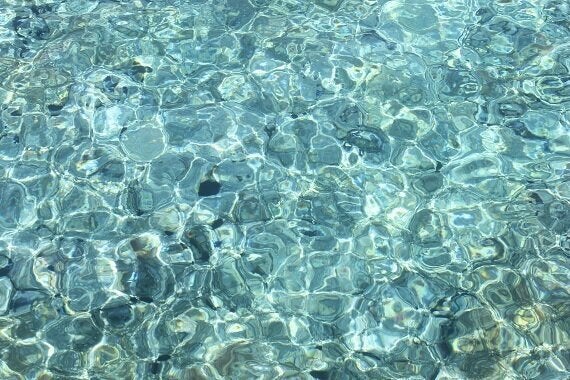 To the locals. A huge part of the Greek experience is the people. This nationality is utterly delightful and unlike some of the more touristy islands, the people of Corfu have true local charm. They're always happy to chat and will even try to teach you some Greek - perhaps you'll have more of an aptitude than I, in five days I only mastered "Mia álli koktéil parakaló" (another cocktail please!).
No matter the season, you're certain to have a wonderful time in this part of the world. Greece makes you realise what's important in life. We don't need much to be happy; just good company, a deep blue sea and buckets of Greek yoghurt.