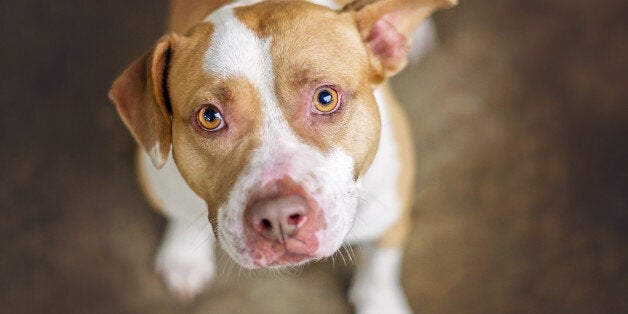 Dogs are great companions and the unconditional love we share with our four-legged friends can make our world a much nicer, warmer place. There are few things guaranteed to put a smile on our face than an enthusiastic welcome home after a long day. But, getting a dog is a big responsibility and getting a puppy is an even bigger one.
Your dog will need to be exercised regularly, fed and cared for properly. Although it may sound silly, having a dog will alter your life in much the same way children do.
When most people think about getting a dog their immediate thought is to purchase a puppy. Before you catch puppy fever and search the pet section of your local paper and definitely before you go and see puppies in person (it's incredibly difficult to resist their fluffy cuteness) take some time to really think it through and why not consider adopting an adult dog instead? Yes, puppies are adorable but they are expensive and require a huge amount of work.
Depending on the breed, pedigree puppies can cost well over £500 - sometimes over £1,000. And that doesn't include the vaccinations that your puppy must get before he can go outside and meet other dogs. But more importantly, puppies have to learn how to do everything, and you're the one who is going to have to teach them how to do it. If you don't have the time to train your puppy properly you could easily be setting yourself up for frustration, destruction and heartbreak, or even worse, the new pup could end up in a shelter.
Your puppy will need to be house trained so that he doesn't go to the toilet in your home. Housebreaking requires consistency and there will always be 'accidents' before they figure it out! You will need to take your pup outside several times a day and praise good toileting behaviour. You will also need to train your puppy in obedience and socialization so that he learns to respond to your commands, walk on a lead and can interact with other dogs without problems. You will also need to be with your puppy to monitor his behaviour so you can stop destructive behaviours before it becomes a habit. Initially, your puppy will need to be fed 3 - 4 time a day so if you are not at home through the day then you may not have the time to dedicate to a puppy. Adopting an adult dog may be a far better option.
Unlike puppies trained adult dogs usually require less vet care. They don't need so many vaccinations and they will already have been micro-chipped (certainly in the UK as this is law). It's also likely an adult dog will already have been neutered - saving you the cost and stress. With an adult dog you won't have to 'puppy proof' your home. Like babies, puppies tend to put everything in their mouth to figure out what it is - that includes chewing through electrical cables, munching through shoes and gnawing on carpet or skirting board.
On the other hand, most adult dogs are already house broken, obedient, socialised, up to date with vaccines and neutered. They also come with a behaviour profile which means you know their temperament before you bring the dog into your home. For example, you can find out if the dog likes cates, is happy around children or what commands they respond to.
And the best part about adopting an adult dog is that you may very well be saving his life. Often dogs end up in shelters through no fault of their own. Perhaps the family is moving overseas, a couple divorce and no one can take the dog or financial problems can force someone to give up their beloved pet. Everyone deserves a second chance so please think carefully about your own situation, the time and energy you have to spend with your new family member and the costs involved. Don't automatically assume a puppy is best - puppies are not for everyone. An adult dog will shower you will just as much love and affection as a puppy would - possibly even more as he's so grateful for his second chance. So if you really want a dog then consider adopting an adult dog from a local shelter - it may be one of the best, most rewarding decisions you ever make.
P.S. If you do decide you want a puppy - always buy from a reputable breeder and insist on seeing the mother. Never buy a puppy off the internet - your puppy will almost certainly have been bred on a puppy-farm. You are not 'saving that one puppy', you are actually perpetuating a cruel, despicable industry.
Kristina is certified in Advanced Canine Nutrition.
She provides consultations on general canine nutrition and home prepared diets working closely with a wide variety of vets. Kristina also write articles on canine nutrition and care for many publications. You can visit her at: Elmoskitchen.com
In 2014 she launched her very first App for all dog lovers called Doglicious which allows users to look up over 220 'human' foods to find out whether they are safe or harmful to their dogs
This post has been published on The Huffington Post's blogging platform. The views and opinions expressed in this blog are those of the author and should not be taken as those of The Huffington Post. The Huffington Post does not allow bloggers to acquire products, access or accommodation for review in the site's name.