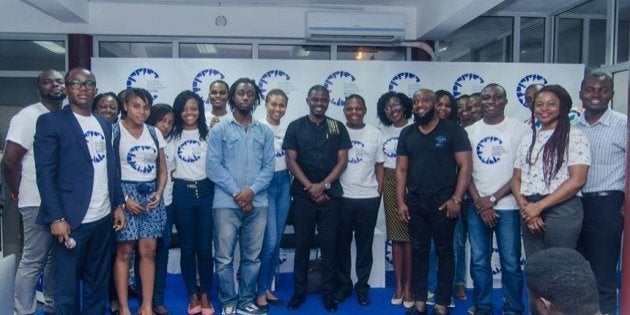 The World Economic Forum's Global Shapers Accra Hub has relaunched its flagship thought leadership programme dubbed "The Accra Discourse" –- an initiative to generate new ideas and perspectives that will spur the country along the right course of development.
Speakers for the event, which was on the theme: "Connecting the Creative Arts to Business", were renowned poet and playwright, Abdul Moomen Muslim (AKA Chief Moomen); award-winning vocalist and radio presenter, Nana Yaw Oduro-Agyei (AKA Trigmatic); award-winning satirical artist, Bright Ackwerh; moderated by award-winning storyteller, blogger and global shaper, Maukeni Kodjo.
Speaking at the event, Chief Moomen, renowned for his Heritage Theatre series, spoke of ways creative artists could make their businesses commercially viable while ensuring the value that they provide to society is not lost in the process.
To him, while money is not the main motivator, he acknowledged its importance and the need for the audience to also appreciate the production values of showcasing art and art's potential to address unemployment in Ghana.
On his part, Trigmatic acknowledged that the "The greatest businessmen are the greatest artists", and he has never seen a need to separate the two.
But he also noted the potential for exploitation of artists who may be too focused on their art, as opposed to the more business-related aspects of their work. He encouraged such artists to seek out mutually beneficial partnerships with people they trust, who could be mindful of the commercial aspects of their work.
Shapers are united by a common desire to channel the members' tremendous energy and enthusiasm into building a more peaceful and inclusive world.
He also cautioned young artists against compromising on the quality of their work for the sake of commerce, saying, "If you believe in what you have, the right buyer will come".
Bright Ackwerh on his part spoke of his strategy of operating as an independent artist, compared with others who would prefer to sign up with agents or galleries for representation. On striking a balance between creativity and commerce, he said both were "equally important, but one tends to kill the other".
The panel also delved into issues regarding what appropriate role government must play in order to make the creative arts industry a force to reckon with. The panelists agreed that government should make the effort to create the space for the creative arts industry to take a central role in the economy.
Playwright Chief Moomen, who is battling government over unpaid monies owed to his company after a rendition of a play recounting pre-independence struggles, said there was the need for government to value the creative arts. "Many young creatives get frustrated and give up," he said, "[at the same time] many young people get sucked into the existing systems. We need a paradigm shift".
The Accra Discourse is a series of bimonthly conversations about the future of entrepreneurship, technology, leadership, education, creative arts and literacy and civic engagement in Ghana. The Global Shapers Community is a network of hubs developed and led by young people who are exceptional in their potential, achievements and their drive to make a contribution to their communities.
Global Shapers are highly motivated individuals who have a great potential for future leadership roles in society and with the unique mandate of representing the voices of young people at World Economic Forum events. Shapers are united by a common desire to channel the members' tremendous energy and enthusiasm into building a more peaceful and inclusive world.