I am an absolute sucker for Christmas markets. Each year, drawn by the cute little huts, twinkly lights and festive music, I drag my (less enthusiastic) other half along to one of the UK's growing number of Christmas markets. Nothing gets me in the Christmas spirit quite like browsing the stalls with a mulled wine and mince pie in hand.
Perhaps it's the festive atmosphere (more likely it's the mulled wine), but one thing is for sure: before I know it I've purchased some handmade soaps, a garish Christmas jumper, some gem stones and a poncy candle or three. All so enticing in the warm glow of the little huts. Back in my living room in Wandsworth...crap presents.
It's a Christmas ritual, and I will never learn. Thankfully this year I'll be browsing the stalls at a Christmas market with a difference. For the second time, the UK's independent record labels have come together to host a Christmas Independent Label Market at East London's Spitalfields this weekend (1st and 2nd December). Billed as "a chance to buy this season's most desirable stocking-fillers from the heads of the UK's most iconic indie labels", I'll be there dishing out tea and biscuits to the participating labels, and no doubt emptying my bank account at the same time.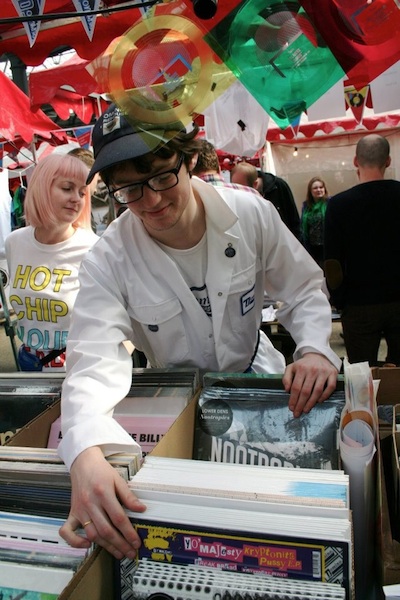 (Domino Records hosting their stall at the last Independent Label Market, kitted out in their trade mark boiler suits).
As someone who mostly buys music digitally nowadays, it will be a nice change to browse the stalls of rare vinyl, new albums and signed rarities with other music fans. Across the weekend 50 incredible independent labels will be setting up shop, including Domino, Bella Union, Moshi Moshi, Ninja Tune and Rough Trade to name a few.
The biggest Independent Label Market to date, this year there will be plenty of new additions including Rinse, Acid Jazz, Strut and Infectious (home to Mercury Prize winners Alt-J). There will also be a number of artist appearances across the weekend, but with these not being announced in advance, we'll have to turn up to find out if our favourite bands will be helping out on the stalls.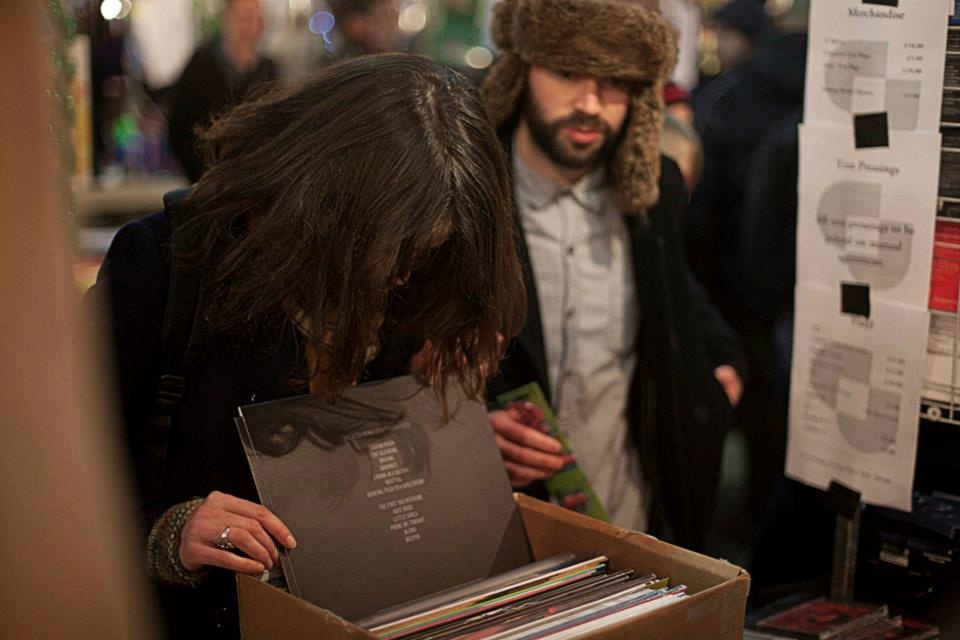 With the label founders manning booths and selling music directly to music fans, it's going to be a really exciting and social music buying experience. At the first Independent Label Market last year I chatted to Jarvis Cocker, acquired a Bella Union tea towel (now pride of place in my kitchen) and got my best friend a rare White Stripes vinyl, purchased from and signed by Richard Russell, founder of XL Recordings. As stocking fillers go, it was a big step up from the poncy candles.
The indies have enjoyed great critical and commercial success during 2012, with big album releases from Alt-J, The xx, Enter Shikari, Example, Jack White, Alabama Shakes, Madness, Grimes and First Aid Kit amongst many others, as well as the continued success of global superstar Adele. The labels hosting stalls this weekend are busily readying their wares and looking forward to celebrating a great year.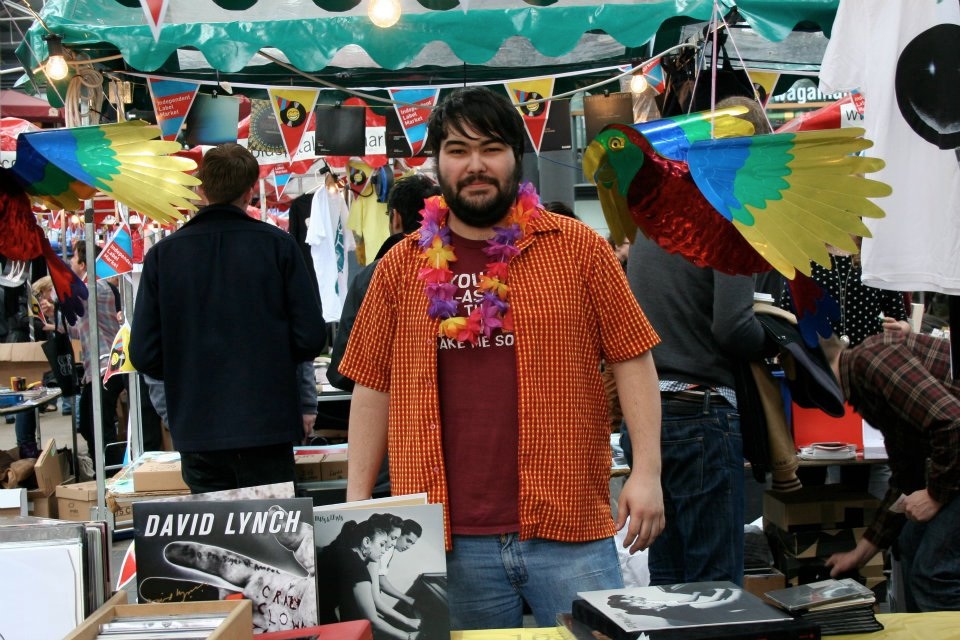 (Sunday Best's stall at the last Independent Label Market)
If you're a big music fan, this weekend's Independent Label Market is a must-do event. If you're not, well you probably know someone who is... So do them a favour, come down to Spitalfields and get them a decent Christmas present.
For details and updates on the Christmas Independent Label Market, visit the Official Facebook page here.
Now, who to give those poncy candles to...