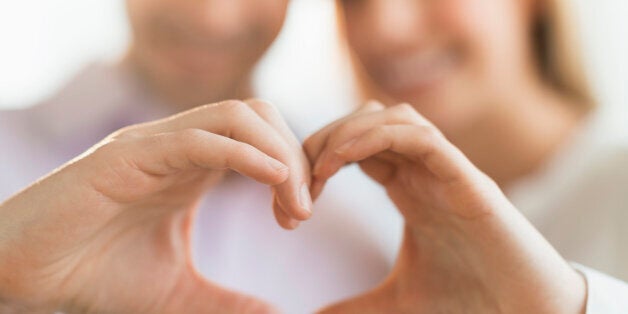 October is a very significant month for me, and it's when I celebrate being alive.
Two years ago in October, I was delivered the monumental news that I had breast cancer.
Rather coincidentally, October is National Breast Cancer Awareness Month, so amid the amazing raising of funds and awareness, my own story and experience with breast cancer seems all the more vivid.
I'm supporting The Estée Lauder Companies' Breast Cancer Awareness Campaign and sharing my story, in a bid to encourage others to do the same. I always think that a problem shared is a problem divided and cut up into tiny little pieces, and during the gruelling treatment period and the strange period afterwards, it really helped me to open up to others. It's always good to reach out to people and there are so many charities that have helped me. The one piece of advice I'd share with others is never suffer in silence.
Whilst cancer is certainly no walk in the park, sharing my story - the good, the bad and the very ugly - even helped me find love in the unlikeliest of situations. So here it is:
The day after I was diagnosed with breast cancer, I remember sitting in my room and sobbing.
I was sobbing for the love that I had never experienced.
The partner I would never meet.
Love so deep and beautiful.
The kind you see in movies and dream of.
I will never find that because I will most probably be dead in a year.
In a month when treatment starts I will be bald, ill and infertile.
Who on earth will want to go near me?
Even if I do recover, nobody will want to be with me because I won't be able to give them children.
No one will want to be with me because my cancer might come back and they will have wasted time getting to know me and wasted time falling in love with me, only for me to die.
Who is going to want to take that risk?
Six months later I received a Facebook message that would change my life forever.
Throughout my treatment I wrote a blog called 'Get Your Tits Out!' an honest and humorous two fingers up to the C bomb! A mutual friend posted it on her Facebook wall and Mikey got in touch to tell me how much he loved it. He had Cystic Fibrosis and could relate to a lot of the things I talked about. We also had another friend in common, the wonderful Jojo Gingerhead who I had become friends with on the Younger Breast Cancer Network, an online support group for women under 45. After exchanging a couple of pleasant messages we went on with our lives.
But a month later the unique force of nature that was Jojo sadly passed away. She was only 32. I was absolutely devastated. Beside myself, I immediately wanted to reach out to someone who knew her. That someone was Mikey. Like me he was gutted. It had come as such a shock. We thought she was invincible. She never ever let on how bad it really was. She was so brave and dignified to the end. We both agreed we'd be at her funeral. But the night before, Mikey was admitted into hospital.
I felt awful for him. I hated the idea of him being in pain and alone. He had been so kind and lovely to me, I suddenly felt extremely protective over him.
After Jojo's beautiful ceremony I messaged him a detailed description and photos of the programme. And from then on we messaged each other, all day everyday, which then progressed to phone calls.
A month later when we finally met we both knew romance was a possibility but we agreed that no matter what happened we would always be friends. No pressure. I thought he was lovely but I wasn't sure if he felt the same.
The second time we met we spent a glorious day on the beach to celebrate the end of my radiotherapy and Mikey's discharge from hospital. We were polite and tentative around each other but at the end of the day, sun kissed and sandy we sat on the sofa and talked about how, when you go through such gruelling treatment, you just don't want to be touched, because you feel ill and in pain.
I then asked him when he'd last hugged somebody. And he said it had been quite a while.
And we did. And it was the warmest most sincere embrace I had ever experienced. And then we kissed. And sometimes when you kiss someone, it doesn't feel new, it feels so familiar, like you've been doing it forever. And that's quite rare. And that's when you meet your soul mate.
We quickly realised we were deeply in love so I left London and my busy cancer feeding stressful life of eight years there to move in with Mikey in his cosy flat by the calming sea in Brighton on the South Coast for a much needed quieter pace of life. Pure bliss. The perfect fresh start to my new cancer free life.
Having a life threatening illness feels like being on the next level. You're not on earth because you're closer to death, but you're not quite in heaven either because you're still alive. You're on this strange limbo level. Mikey feels the same. Being told from the age of four that you could die at any moment and you might not make it past childhood is a lot to deal with. But he has approached it with such dignity and emotional maturity. He's the most philosophical person I've ever met. I say he has dinosaur eyes because his soul looks like it's thousands of years old!
At 33 Mikey is positively old for someone with Cystic Fibrosis. When we first met we used to laugh we're a right pair and joke who's going to die first! But now we have a competition, who's going to live the longest!
In my old life I would always reminisce of the past or worry about the future. But since that first kiss, actually no, since those first messages I have lived for the now and it is like permanently walking on a cloud.
With not a second to waste and the timing falling so perfectly on leap day this year I paid Mikey a surprise visit in hospital with a very special cake written in chocolate the words:
Last month on the 2nd of September I was so proud and privileged to become Mikey's wife. We got married on the bandstand on Brighton beach in front of all our dearest friends and family and of course our two dogs. It poured down with rain! But we didn't care because love saved the day and it's lucky, right?!
It's funny how the universe works. If I hadn't had cancer I wouldn't have met the love of my life. If Mikey didn't have CF he wouldn't be the person he is today. I am ashamed to say this but before I had cancer I wouldn't have considered dating Mikey. I would have loved him as a friend but I would have been too afraid to invest in a relationship with someone seriously ill, who is infertile, and who isn't stereotypically fit and healthy. What an idiot I was. I could have missed out on the best thing that's ever happened to me. Cancer, I thank you for opening my eyes. You see it's not our bodies or our shells that are important. It is the soul inside. The bodies we're born in? It's just potluck. Flaws are the most beautiful and exquisite attributes a human being can own. They make us who we are, they tell a story of a life that has been truly lived and understood.
I don't know what the future holds. My cancer might come back, it might not. Mikey might live for another ten years or more. We might have children, we might not and I'm completely at peace with that. But what I've learnt from all this is miracles really do happen. Anyone reading this, whether you've had cancer or not, a life threatening illness, or a horrific break up that has shattered your heart, I tell you this:
Never ever stop believing in love.
Because love conquers all.
The Estée Lauder Companies UK & Ireland Breast Cancer Awareness (BCA) Campaign aims to inspire others to share their stories to Take Action Together to Defeat Breast Cancer. Visit BCAcampaign.com for more information. #BCAstrength
Donate to Breast Cancer Research.