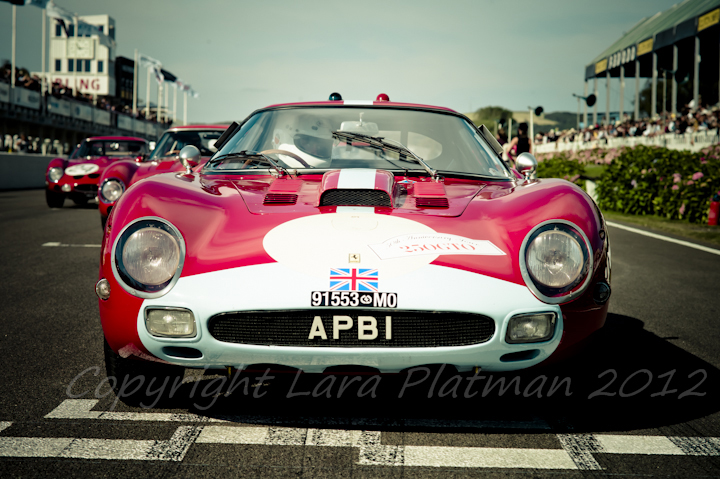 Very often I write a diary piece about attending a concours event or a race meeting, I talk about the winners, the breakdowns and the histories of the cars or drivers, well, for once I fancy explaining the etiquette of attending an event and if one whiff of a car creeps in, I am so terribly sorry.
As this is my 14th Goodwood Revival, my wardrobe is pretty much practiced and established. However, my weight has escalated and a dress that looked a dream last year has an added obstacle of zips not closing or buttons not reaching. I had to rethink. When delving into the cupboard I noticed that in fact most of my cloths have a 1930's/40's edge to them: Olivia Dehavilland blouses, Harris Tweed flared trousers, Mink shawl, silk scarves - I think that I must go around everyday with this nod to the ladies of the past. I literally grabbed a selection of clothes and chucked it all in the car. Tent and kit packed I drove to what I consider to be one of the finest weekends of the year.
This year however, my Press Pass was limited to simply a Press Guest and that for those of you who do not know me, is like cutting off my right camera finger. For those of you who do know me, my passion is pit lane, close track side and personal intimate portraits of guests and drivers - these are the photos that I am commissioned for and love to shoot. So when arriving at the press tent to see what could be done (nothing it turns out) I was not too pleased. Luckily standing beside me was Lady Suzy Moss - Mrs Stirling Moss, who said, "Darling what is the matter?" to which I replied, "I haven't got a press pass this year! I can't shoot a thing."
No sooner had I started to explain my predicament Lady Moss scrambled about in her bag and pulled out a delightful box and from inside that a 'Drivers' armband, "I doubt if Stirling will need this, everyone knows who he is, go on you have this if it will help you".
So there you have it, I have Sir Stirling Moss' Drivers armband!
Stirling got wind of what was going on and said in a very high spirited manner, "Will you be driving my cars too?" Well I explained I now have my racing license and with Stirling giving me a lovely pull to my shoulders they both congratulated me and he said that he had better watch out!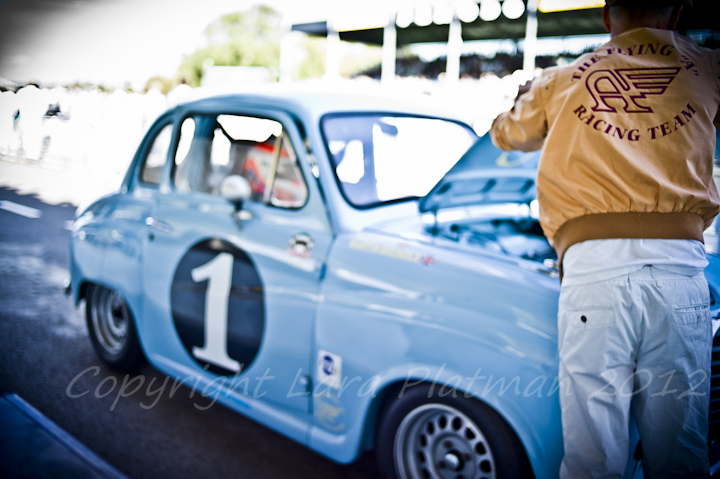 Walking around with Sir Stirling Moss' armband was quite funny, with everyone asking how on earth I managed to bag a drive so soon after passing my test!
Oh wait - is this still too much car?
Now let me see how I can diverse?.... Oh yes, so from being almost being booted off the Press I was catapulted into the VIP. My dear friends in the Summer House wined and dined me whilst I brought in some rather lovely personalities for them to chat to: the Aston Martin car designer, a Ferrari clay modeller, an heir to a car dynasty, a CEO of a camera company, I decided that if I was only allowed in as a Press Guest, I was in a perfectly good position to act like one.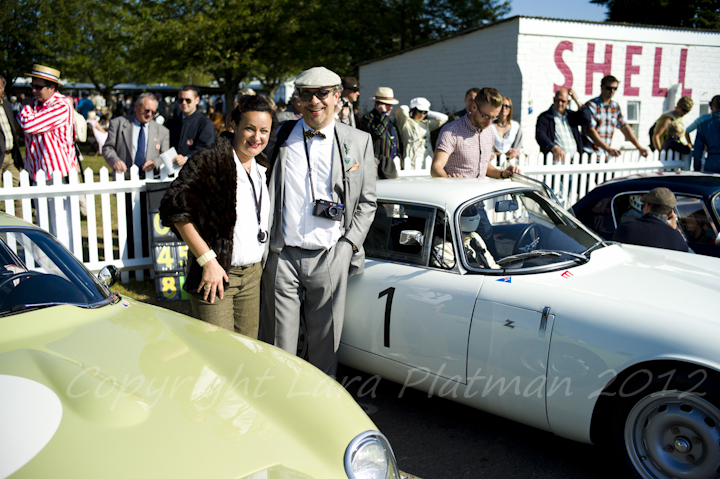 Saturday morning I spent with the man who changed my life, Dr Kauffman, the CEO of Leica. He and I went over to the holding paddock (with my Stirling Moss Driver armband) to introduce him to some of the drivers - most of which I had managed to turn into Leica users - and then to see a race together. We watched from the top of the pits and I think we screamed like crazy at the views coming from the chicane. (Is this still quite car speak?)
I only hope that I hadn't once again bamboozled my dear friend, something that had happened three years when I met him for the first time, found out who he was and could not resist giving him a big hug to which he dropped his papers from all the attention. No this time, I tried to be more reserved - but where a Leica is concerned - absolutely impossible! Alas, time was up with Dr Kauffman and we parted company with the excitement of the morning still buzzing in both of us.
Strangely enough not only had I been hurled into VIP, I had acquired a ticket to the ball. Someone had dropped out and there was a spare seat for me. The theme of Dr Zhivago was rather apt seeing as that I always say it is my film (I claim my parents conceived me during this film and my mother always cries its all lies). Arriving at the Ball entrance I was 'papped' by my fellow Press photographers. I felt utterly naked without my Leica M9, I was 'in front' of the cameras. How odd.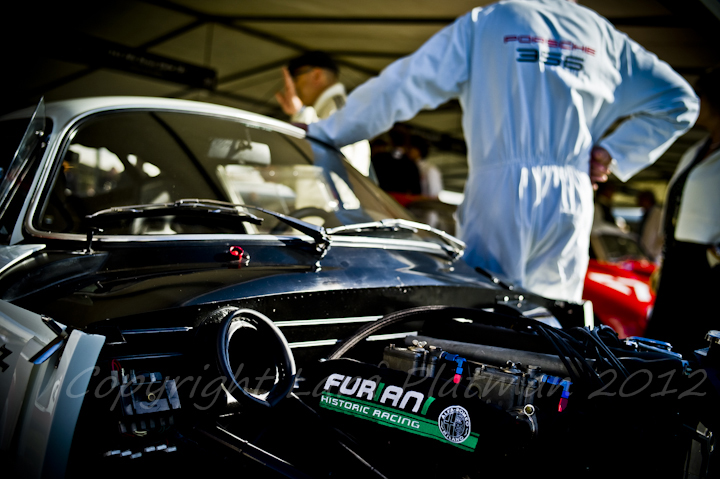 The Sunday soon arrived and I spent the day watching races from the Richmond enclosure - a superb grandstand where you can see the chicane, see the tv monitors, sit, and be covered. It also is a haven for drivers not racing that day and many, I mean MANY persons with a ghastly hangover from the night before, rest there with sunglasses on.
I was asked by a driver in the grandstand, "Not out taking photos Lala? Taken many this weekend?"
My reply was simple, "'Nope', looking and taking in a different side to Goodwood Revival this year."