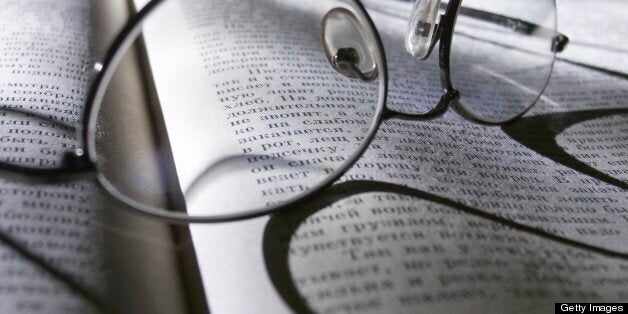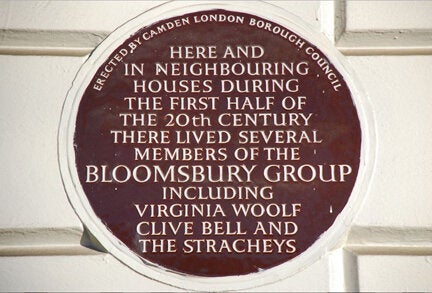 A friend of mine tweeted the other day,
"Who actually lives in the place where their heroes lived?"
Well it was something like that (I know that Damien Barr, founder of the Literary Salon and writer of the recently published 'Maggie and Me' would, I am sure, like to comment to what he actually said), to which I replied almost instantaneously,
Yes it is true, three and a half years ago I moved to Bloomsbury, to a beautiful and bijou studio apartment. I had a dear (now deceased) friend who lived near Red Lion Square who had invited me for walks around some of the glorious squares (Gordon, Russell, Bloomsbury and Tavistock) and after visiting the Art Workers Guild on Queens Square for a book launch, I started to look into the artists and writers who lived in this remarkable 'village' within London.
The Bloomsbury Set had in fact, been part of my literary learning and some of these artists were also the early part of the Art Workers Guild - (of which I am now a 'Brother'), made me understand the mentality and lifestyle of some of the bohemian individuals living in here. Virgina Woolf, perhaps the most 'famous' of the group of writers, accompanied by Lytton Strachey, David Garnett, Vita Sackville West, E.M. Forster along with Vanessa Bell, Duncan Grant, Roger Fry, Dora Carrington of the artists, all lived and frequented in these few square miles, thus the Bloomsbury Set was born.
Whilst this infamous group had been firmly been imprinted in my mind I wanted to feel the energy whilst I wrote articles and I soon found a room of ones own, within a 1927 mansion block. I renovated the apartment to accentuate its original features such as Bakelite handles, ceramic tiles, Butler sink and cleaned up the original windows, painting the walls white, brought the natural light back into the studio adding modern but sympathetic fixtures and fittings to make it up to date.
This building is a bit like the Chelsea Hotel in New York at times, there are so many fabulous eclectic people living here, actors, musicians and writers. You never know who you are going to bump into but when you do you may be some time before you get on your way again.
My apartment is perfectly situated, central to the building and at the back of the courtyard away from the main road. It's a perfect spot to write a novel from the window seat with the view over the courtyard and light streaming in. Living here, reminds me of how I always thought I was alive in the 1920's. I have a passion for all those stories about women flying and racing gorgeous cars, I love reading about the Bright Young Things, Poirot and of course those members of the Bloomsbury Set.
Finally, I have managed to start to write my book 'Girl Racers' about so many of the 'scorchers' from that period, being fabulous pioneers and breaking speed records. Crowd funded through Unbound Publishers, there is still time for you to be part of the book by pledging on the various levels: you can have your name included in the back and experience with me, stepping back in time at Goodwood Revival and Brooklands museum along with a day at the Bentley factory in Crew test driving their latest vehicles.
Alas, time has come for me to sell the apartment and discover another area where my heroes used to live. So if you would like to live in a bijou residence in the heart of Bloomsbury, a chance to live in one of London's most iconic buildings from the late 1920's and revisit the inspirations behind the Bloomsbury Set, then have a look at my studio.