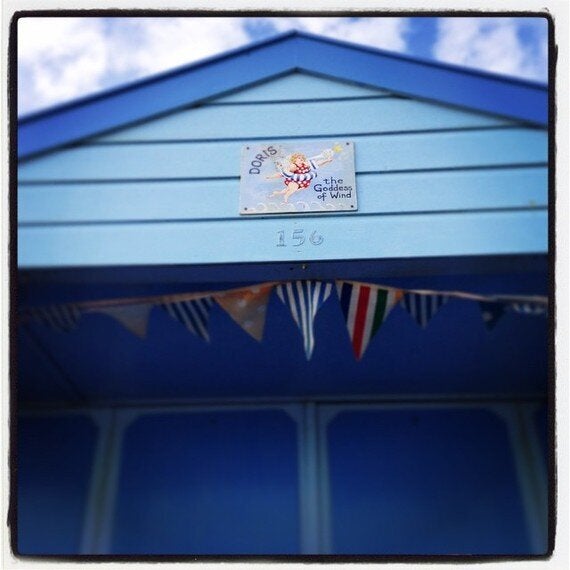 "It is always advisable to carry a tablet of 'Antioyl' soap, if it is necessary to use bare hands for a repair, you will nearly always find some grease on your hands and this is impossible to remove with ordinary soap." Wise words from Dorothy Levitt from her chatty little handbook of 1909, The Woman and The Car.
Well I might not have had quite the correct bar of soap with me last weekend when I went off in the VW California Campervan, to the Suffolk coast; I did however, have Doris and the other plethora of stunning huts cascading along the Southwold beach all brimming with colour amongst the windy shoreline.
The California is the current tribute to the sun seeking VW Campervan of the American West Coast in the nineteen sixties, making the driver and passengers able to beat any blues of blustery English Winter weather. I certainly managed to make use of the auxiliary heater, fridge and cooking facilities in the California inspiring me to rustle up some gourmet cooking with prawns freshly caught from the friendly Aldeburgh fishermen; this, along with the in car Wi-Fi, proved to be very helpful.
The California is not too long or wide or high (4892/1904/1995mm) but with a price tag of over £40,000 you really do need to ensure that you drive this moving bedroom to as many destinations as possible to save on hotel bills. If like me, for instance, a documentary and motor sport photographer and extremely keen to get behind the wheel of a racing car this year, the seven speed duel clutch, front wheel drive cleverly adapted motor home will prove a godsend on towing my race car along with providing a superb night's sleep in either of the two available beds. All appliances are really easy to manoeuvre, swivel and connect with chairs hiding in the boot lid and a table tucked into the sliding door, this California has developed somewhat from those surf days of yesteryear.
Talking of towing, racing and getting into normal sized parking spaces, I also had the chance to drive the Ford Transit Custom a few weeks ago and almost forgot how excellent this vehicle was handling the London parking and travelling long distances. It felt like a Ford Focus and not a van at all, I had to remind myself I had a longer vehicle at roundabouts and now understand how the 'white van man' has its reputation for getting somewhere pronto.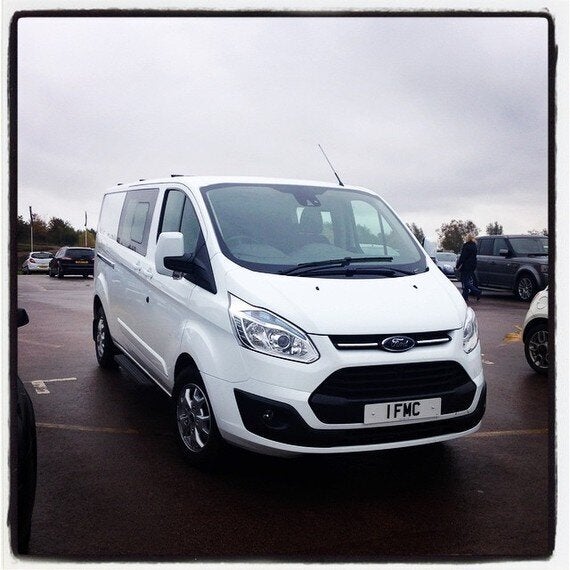 The 'Custom' can indeed be customised into a Campervan, similar really to the VW and there are a number of firms doing just that. The bench chair moves back in exactly the same way as does the roof and front seats swivel round allowing a dining experience.
I personally preferred the Ford to drive, although I have to say it was empty of any kitchen or beds, so perhaps the weight would make a slight difference. But driving performance was smooth and ever so quiet; The facilities in the van (complete with mirrors), made me understand that this transit could well be a great racing weekend partner.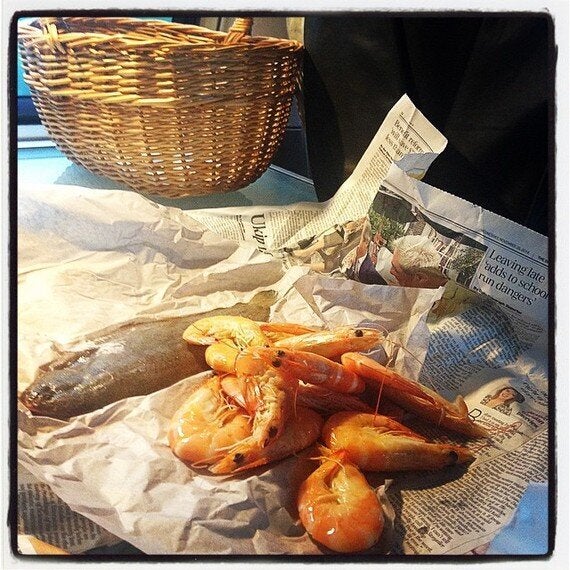 With my week away at the seaside coming to a close I cooked up the last of my fresh fish and made my way from Shingle Street admiring one of John Penn's Suffolk Villas up the coast to Thorpness, a whole town made purely from the 1920's. I am pleased I had a moving bedroom as I parked up right on the coast and went to sleep watching a beautiful sunset dreaming of episodes from Poirot........ To awake to fog, but that's another story...