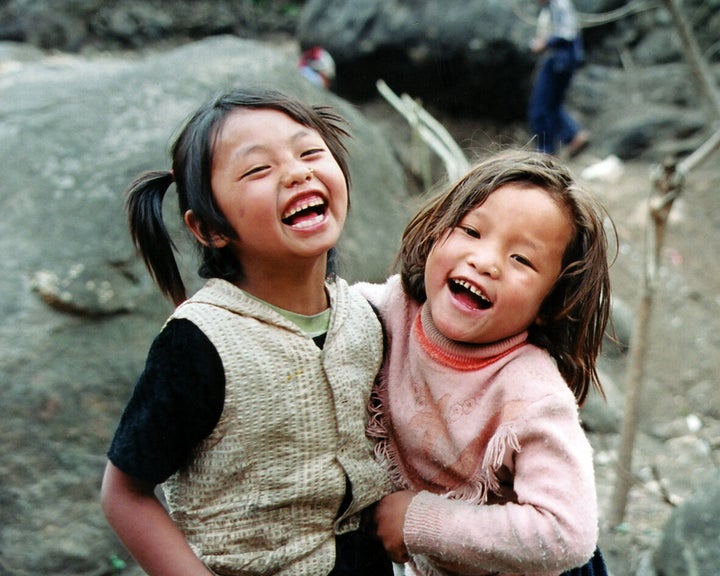 The 2013 World Responsible Tourism Awards introduce a new category "Social Responsible Tourism: Child Protection"
The protection of children from labour and sexual exploitation in tourism is a serious problem, too rarely mentioned in the press or considered by holidaymakers when seeking new experiences abroad.
"Tourism is often seen as just being about fun and adventure rather that that word 'responsible'. But I think that's changing now" said Simon Reeves in Metro earlier this month, when speaking about the World Responsible Tourism Awards.
In 1998, three major Swedish tour operators implemented the "Code of Conduct for the Protection of Children from Sexual Exploitation in Travel & Tourism" designed by ECPAT (End Child Prostitution Child Pornography and Trafficking of Children for Sexual Purposes). Ten years later, in light of tourism arrivals reaching unprecedented levels, the UNWTO launched the "Protect Children" awareness campaign at the World Travel Market. This topic continues to be of such concern that last year, UNICEF introduced the "Children Rights and Business Principles" to further this agenda.
According to ECPAT, child exploitation in tourism takes two forms: child labour and sexual exploitation.
"According to the UN, an estimated 150 million girls and 73 million boys under 18 years of age experience sexual exploitation or other forms of sexual violence. Every year, millions of children are bought and sold for the purpose of sexual exploitation".
Dr. Susan Bliss explains that children will be employed to produce the cheap carpets, leather jackets, bags and other fake luxury goods, tourists hunt for on holidays. They can also be found in hotels and restaurants, cleaning or cooking for little or no pay. More indirectly, children could also be involved in building new resorts and tourism infrastructures.
Sexual exploitation is widespread and mostly perpetrated by richer international visitors. These men see an opportunity to "get away" with something they cannot do at home, persuading themselves that first, a relationship with a young person is acceptable in the culture of the country they visit, and second, that they are helping poor children by giving them money to get out of poverty. In its 2008 report, ECPAT adds:
"The market for child pornography is also a significant contributor. Not only are huge amounts of pornography made by both paedophile and non-paedephile abusers in foreign destinations, but this material is then exchanged, sold and shared via the internet, feeding the market for pornography, encouraging more tourism that exploits children and making large profits for its distributors"
Children are denied the right to a proper education and happy childhood, yet they are most vulnerable and remain voiceless. This is why the team behind the World Responsible Tourism Awards has decided to champion their cause and reward those tourism businesses that put children welfare at the core of their activities and company culture.
This new category is sponsored by Visit Norway, a country with one of the best childcare system in the world. Norway, is a country of outstanding natural beauty, with dramatic waterfalls, crystal clear fjords, majestic mountains, captivating wilderness and spectacular glaciers, perfect for family adventures.
Baby Teresa, which sells a line of gorgeous 100% organic cotton baby clothing and accessories also supports this new category. They stand out for their commitment to children as each baby outfit they sell initiates a donation to another poorer child in need.