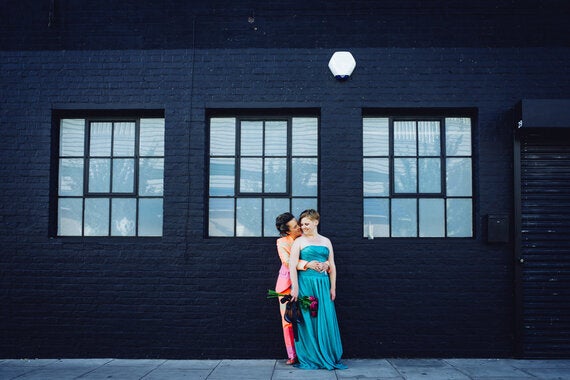 Ahhh Christmas. One of those classic times of year for proposals.
If you're recently engaged, congratulations! As a wedding photographer and newly (ish) married myself I would like to give you one piece of advice that should be given more importance than any other piece of advice you're given.
It's this: Don't start planning your wedding yet. Take some time to enjoy being engaged.
Being engaged is an incredibly special time and you should savour it. Skip off into a sunset and drink Champagne every day for a week. Hug each other a lot. Kiss each other even more. You won't regret it.
Wedding planning might seem exciting to start off with but there comes a point where you JUST WANT TO BE MARRIED so make the most of your engagement while it's still new and lovely.
And bookmark this page and pop back in a few months.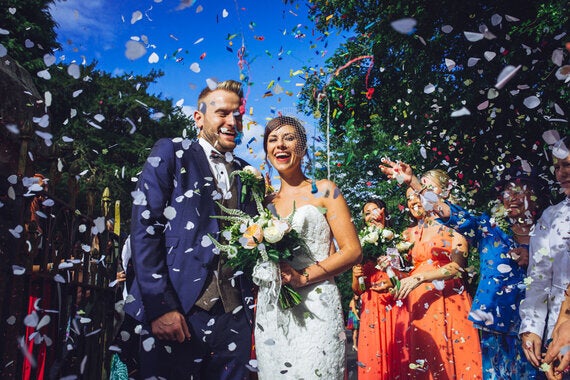 Oh, you're back? How was all of the skipping? Good?
Now let's talk about wedding planning and specifically choosing a wedding photographer.
It can be a completely overwhelming task when you get started. Most people have never done this before (and, let's face it, repeat business would be a little awkward!).
If you're not sure how it all works, I'm here to help you. I'll be posting lots of advice on my blog in coming weeks so do be sure to follow here and check out previous posts about planning your wedding photography here.
This post contains some useful tips and things to think about when finding a wedding photographer. There is also checklist at the end of my original post that you can download to help you through the process.
We're lucky to live in an age where there seems to be an inexhaustible list of options, but selecting the right person to photograph something as important as your wedding or civil partnership is key to how happy you are with the end result.
Start by doing a little research. Online wedding blogs, Pinterest, recommendations and magazines are a great place to start.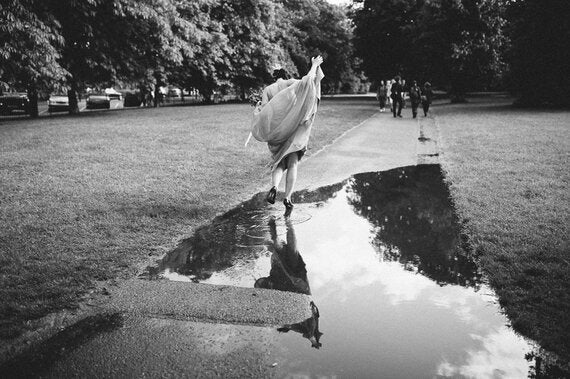 Look at different styles of photography to work out what you do and don't like. Most photographers will have an approach or a mixture of approaches and within that they often their own style/aesthetic/approach.
Some of the approaches you might encounter include:
Traditional - classic, posed
Photojournalism/Documentary - informal, reality based, candid, unposed
Alternative - A focus on a creative approach, uses the details of your day to capture personality
Fine Art - tends to be artistic or editorial in style
Realistically there is often cross over between styles. Many documentary photographers will do posed and more classic group shots and fine-art photographers also document the day in an editorial style.
Personally my approach is to tell the story of the day by documenting it candidly and unobtrusively, however I also do some more editorial style portraits and I am always more than happy to spend some time doing group shots, as I think they're an important part of the day.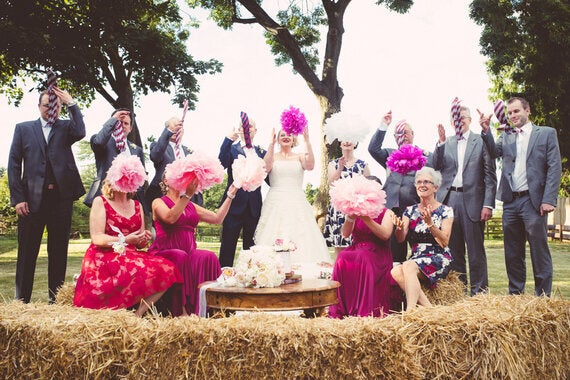 In my view someone whose style you love should be the number one consideration when choosing a wedding photographer. You'll want to look at your photos again and again, for the rest of your life. Picking a photographer whose work you love will mean you stay in love with your wedding pictures.
Creating a list of photographers to review will help you get a better idea of what you're looking for. Once you have narrowed down your selections you can think about practicalities.
Start by setting out what your requirements are. This will form your basic checklist of exactly what you want from your photographer.
Things to think about at this stage include the number of hours' coverage you want, whether you both want your preparations photographed (this may require a second photographer, if you're not getting ready at the same venue) and the budget you want to set yourself.
Budgets will vary from wedding to wedding but a good guideline is to set a budget of around 10% of your total wedding cost. You can feel free to take this with a pinch of salt. Some couples allocate a huge proportion of their budget to photography and for others photography isn't as much of a priority as other things.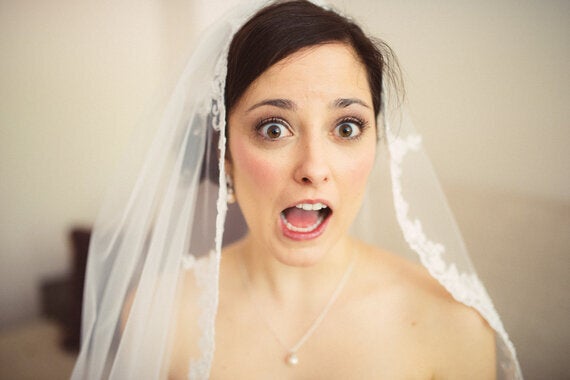 Once you have a shortlist you may wish to approach a few photographers (or The One if you've fallen in love with one photographer's work!) to check their availability and prices.
It is a good idea to have a chat with your photographer before you book in with them. I don't chat to all of the clients I book in but where I haven't had a chance to chat to them, I've asked enough questions over email to ascertain that I am the right photographer for them.
My style is quirky, informal and creative and this isn't a good fit for all couples and their weddings. I want to make sure that we get along, as we'll be spending the whole day together and often longer. Many potential clients will ask to meet before they book in and this is a welcome opportunity to hear more about their day and find out what they're looking for in terms of their photography.
The credentials of your photographer are vital when it comes to you being absolutely thrilled by your photographs. Personally I don't believe that qualifications or membership of a professional body are essential to be able to photograph a wedding but there are a few things that are...
Ability to do the job. You should look at at least one or two whole weddings, to ensure their photography is of a consistent standard. They might have examples on their blog but this will still, generally, be edited highlights, so do feel free to ask to see a whole gallery of client's images if you want to.
Check they have right tools for the job. I would never suggest you get into asking your photographer about what camera they use - it's a bit like asking a chef what oven they use - but do check they have back up equipment in case anything goes wrong on the day.
Are they insured? This is crucial. They should have professional indemnity insurance, public liability insurance and equipment cover.
What would they do if they are ill on the day? Do they have access to other photographers they can refer work to if they are unable to make your wedding because of an emergency?
What are their terms and conditions. This is their contract with you and they cover both you and them in case anything goes wrong.
It sounds obvious, but don't forget to also check that they can meet your needs. For example, if you want a wedding album, it will be useful to know in advance if your photographer can provide that service. If you have a list of people who might want photographs from the big day, or mini wedding albums, make sure to check that those items can be included. Lots of photographers offer packages that will give you an idea of what end products you can order.
The business end of things aside, there are two crucial things that you need to ascertain. 1) That you love their work. 2) That you get along with them and can see how they will fit into your wedding day.
Your wedding or civil partnership day is special and should be bought together by people who will work with you to ensure it's all plain sailing. After meeting with your potential photographer, take the time to review your time with them. Rapport, trust and creative understanding will go a long way to making your day run like clockwork when it comes around, and towards you having a beautiful set of images to remember your day by.
I'd love to hear your thoughts on how to choose your wedding photographer. What do you think is the most important part of the process and what other questions should be asked?
If you want to know my answers to any of the above questions or any others you might have, do get in touch via my website.