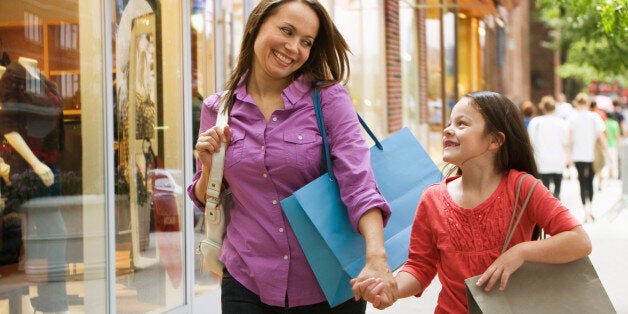 Last weekend was Small Business Saturday. One year my town, Stoke-on-Trent, offered free market stalls for a few hours on Saturday afternoon. It was a great idea, although the location left much to be desired. It was quite close to the bus station, which has the dubious distinction of being similar in appearance to post-war Poland. (I know this because a Polish student at Staffordshire University fell asleep whilst travelling, and woke up at the bus station convinced that they were home in Warsaw). I digress. At the market we were all sitting in a large white marquee which felt a bit like a wedding 'fayre' while customers had a look at what we were selling but were generally non-plussed. It was all a bit diverse. In the tent there were a couple of bakers, a lady selling prosecco, a ceramics duo and a tree surgeon who'd diversified into selling varnished tree trunk platters which were very popular at weddings. Like I say it was diverse, we sold a few items, it would have been a wash-out if we'd had to pay for a stall. It was a good idea, but not executed well.
Last Saturday I was standing behind a stall at my local farmer's market. http://www.rodehallfarmersmarket.co.uk/ This market supports local traders who unusually actually do make their own products, and in some cases are even proper farmers. The lady to my right makes cheese from the milk from the cow's on her farm (in London you can get it at Neal's Yard), the young man to my left sells meat from his cows which graze on the Staffordshire moorlands. The man opposite me has no farm but makes fabulous bhajis and samosas, along with the best tamarind chutney that I've ever tasted. He's always smiling too. The lady with the handmade Harris tweed dog collars is in another barn. Musicians were playing and singing, the town crier was 'Oyez-ing' (this wasn't a December or Christmas thing, he always does that). Customers walked around carrying Brussel sprouts crowns and bunches of mistletoe. These people needed no reminder of #SBS, they are always there on the first Saturday of the month, they put themselves out in pursuit of excellent quality food, crafts and produce. They know that handmade food produced with care will always outshine any supermarket attempt to appeal to our vanity with their Finest, Specially Selected, 1, Whatever ranges.
And yet at the same time as various organisations are trying to resuscitate the Great British High Street, our town doesn't even have adequate street signs. To get around this the pavement is littered with A-boards, there goes the neighbourhood. My bakery, for example, is located on a 'street' which is not a street, but is actually a small shopping arcade. To further confuse unwitting customers the street name is not written anywhere. Seriously there's no sign to give even the smallest clue. New customers call up and we guide them in using banks and pubs as landmarks. Quite often people are angry when they arrive as we're in the town centre, but still tricky to find. We're part of a Business Improvement District, but they don't do street signs. No, that would be the town. Except when you ask the town, they wave their hands in the air saying, "Not us, it's the County Council that's in charge of signs!" Somehow it's my job to get a street sign for the street that's not a street? Seriously?
The problem is as a small business owner I already spend my day baking, making coffee and tea, preparing sandwiches, developing new products, making orders, taking orders, talking to customers and suppliers, cleaning, doing admin, etc, etc. Currently, I haven't reached the point where I've had time to chase up the County Council, but don't worry it's on my list.
Our town is trying hard to compete with the convenience that is offered by large retail parks and supermarkets to time poor consumers. To this end there's free parking throughout the festive period, and more importantly this is being advertised locally so that people actually know about it. This weekend there's a lantern festival (not the kind which fly off and kills birds), and a Christmas pet parade. This is definitely unusual, and clearly they're thinking outside of the box. There's a market too which I'll reserve judgement on as it might be a load of tat. The fact that we even have a need to draw attention to Small Business Saturday highlights the fact that we have a problem on our High Streets. It's all very well to focus on small and independent businesses for one weekend, but what about the other 51?
Popular in the Community