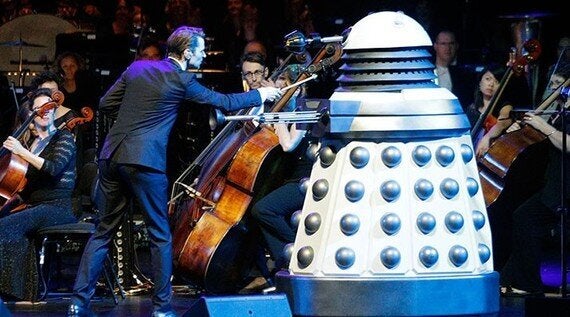 There was no underestimating the love towards Doctor Who from the audience at Glasgow's SSE Hydro last week. When you looked out into the crowds, there was a surprising number of fezzes and scarfs in view. Even if you weren't a die-hard fan, music-lovers couldn't have failed to get caught up in the show.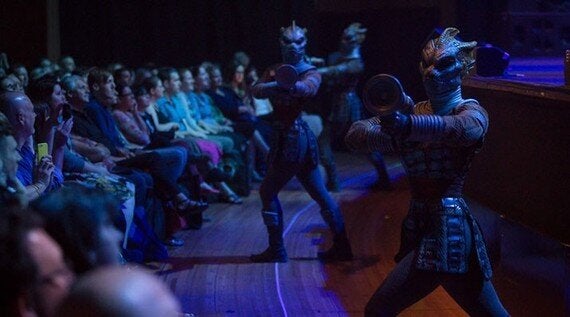 The Doctor Who Symphonic Spectacular was a visual and auditory wonder. Live monsters from the show roamed the stage and the aisles as the BBC National Orchestra of Wales and the BBC National Choir of Wales delighted fans with music from this cult TV programme.
The performance focussed on the Doctor Who musical scores from 2005 onwards, by composer Murray Gold. A lot of emphasis was placed on the current Doctor, Peter Capaldi, as the show opened with 'A Good Man?', the theme of the 12th Doctor.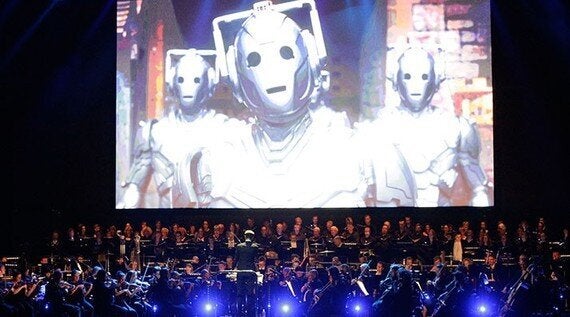 There were live Daleks and Ood, amongst many other monsters; but the highlight of the night was the appearance of the terrifying Cybermen during 'Death In Heaven'. All of the music was emotion-rousing, but the orchestra's portrayal of the famous 'Pandorica Suite' from the TV show's 2010 series finale sent shivers down the spine.
Everything was tied together by previous Doctor incarnation Peter Davidson, who was in fine spirits and added a touch of humour to proceedings. Finally, there was no better way to end the show, than with the iconic Doctor Who TV theme tune. I'm sure hundreds went straight home to put on their box sets.
To see where the Doctor Who Symphonic Spectacular is heading next, visit the official website.