As civil society groups advocate for progress on maternal and child health at the World Health Assembly this week, recent experiences in Madagascar demonstrate how community mobilisation can bring about positive change.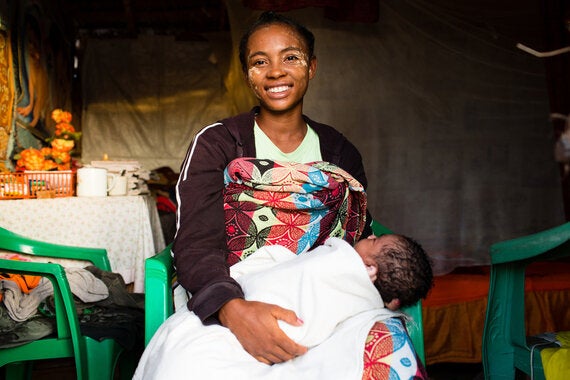 Havany © Garth Cripps for Blue Ventures
Havany, aged 24 years, gave birth to a healthy baby boy a few weeks ago. Like the majority of women in her village, she delivered at home without the assistance of a trained midwife. Luckily she experienced no complications, but others are not so fortunate.
Malagasy women face a 1 in 43 lifetime risk of maternal death; more than 100 times that faced by their UK sisters.
Community health workers in coastal southwest Madagascar witness the devastating impacts of this lack of access to safe birthing facilities on a regular basis; each knows at least one friend or family member who has died during pregnancy or childbirth.
1. Make it everybody's issue
The campaign started with a petition, written by local women and signed by almost 200 people. Community health workers held village meetings to engage men and youth in discussions about the importance of having a midwife, building robust support from the entire community for an issue that had previously been thought to concern only women. People were invited to state why they needed a midwife when signing the petition, thereby highlighting a wide range of motivations feeding into this request.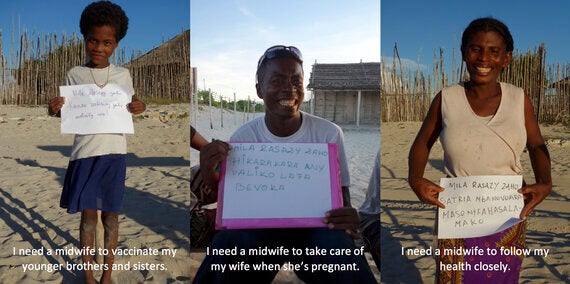 2. Build strategic partnerships
Next, the petition was presented to district and regional health authorities by Blue Ventures on behalf of the community. Having already worked together to improve health services in this zone for several years, the officials were pleased to see such a strong initiative coming from this community and wanted to prioritise reopening a government healthcare post in the village of Andavadoaka. They recognised that a midwife would not only serve the needs of the local population, but would also be ideally placed to support Blue Ventures' community health workers in their important outreach roles.
3. Leverage relevant policy commitments
Finally, the campaign received a timely push at a national level when the Madagascar Ministry of Health announced their "100 days initiative"; promising to (re)open 100 public health centres within 100 days! This provided the impetus needed to secure governmental support for the community's request, with further meetings held in the capital city as well as at regional and district levels to turn this policy commitment into a reality for Andavadoaka.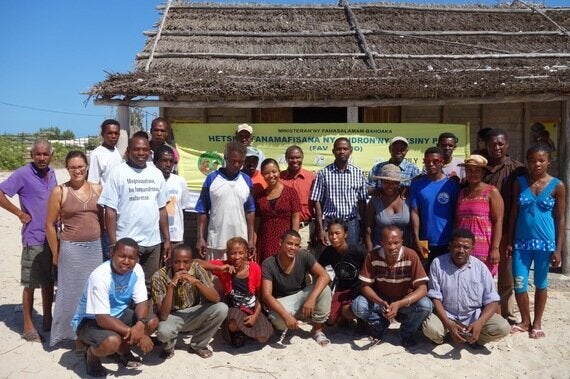 A government midwife is placed in the village of Andavadoaka, southwest Madagascar!
Tomorrow, a ground-breaking "Global Citizens' Dialogue" session at the World Health Assembly in Geneva will enable other people to call their governments to account for delivery on the Millennium Development Goals relating to maternal and child health.
Today, these citizen activists can draw inspiration from the exciting progress made by the community of Andavadoaka together with the Government of Madagascar in upholding the right of their women to safe births!
Find out more about Blue Ventures' community health programme here. With many thanks to the Madagascar Ministry of Health, regional health director and district medical inspector for their valuable collaboration and support.
Related