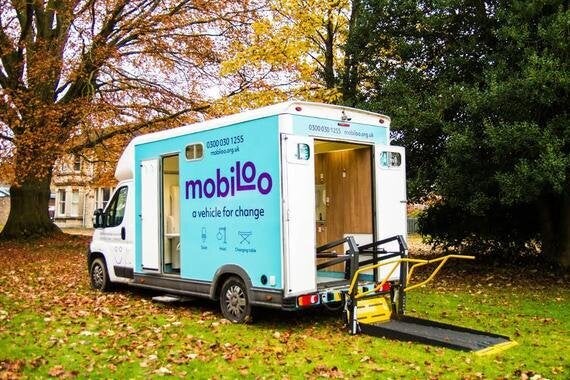 The First Minister, Nicola Sturgeon recently said that "inclusion is the guiding principle in everything we do".
Yet thousands of Scottish families are affected by a severe lack of inclusion in Scotland as a result of disability.
You see, it doesn't matter if Nicola says this - it's whether she means it. And at the moment, from where my friends and I are standing - with our disabled sons Brody (4) and Rory (5) - Scotland is far from inclusive.
Inclusion means equality.
Inclusion means accessibility.
Inclusion means everyone.
And Scotland? Well, it's just not inclusive.
One issue that affects us daily is a lack of fully accessible toilets, which is why we campaign for Changing Places toilets. Something in all honesty, we shouldn't have to campaign or fight for. We invest so much of our little spare time trying to convince Scottish companies to do the right thing, when the Scottish Government should be doing it for us. The Scottish Government should be making legislative changes to ensure inclusion. To ensure access for all.
On World Toilet Day (yes, you heard me right), the Scottish charity PAMIS began their campaign for a Scottish mobile Changing Places facility with the support of Mobiloo. A Mobiloo has an adult sized changing bench, a toilet and a hoist. This means that disabled people can be hoisted on to the toilet or changing bench to be changed with a little something called dignity and respect. Something we're all entitled to.
It will come as no surprise to those in the Scottish disabled community to hear that we currently have no mobile Changing Places available to hire in Scotland. It is literally viewed as a luxury for our sons to be changed somewhere other than our car boots. Heck, society is quite happy for us to change them on toilet floors. The term "basic human right" need not apply when you have a disability that doesn't tick the right boxes for the use of a standard disabled toilet.
When there is an event in Scotland - from the Royal Highland Show to your local firework display - if you are unable to use a standard disabled toilet, you're essentially not welcome. You are an inconvenience.
But our sons aren't an inconvenience. The problem isn't with them - it's with society and legislation. This shouldn't be the way it is. It shouldn't be a case of "if your face doesn't fit".
PAMIS need to raise £65,000 in order to purchase a mobile Changing Places facility. If every one of Scotland's 32 councils donated just £2031.25 each, PAMIS wouldn't have to campaign for it.
What we are fundraising for here is essentially inclusion.
I'd love to think that every Scottish council would see the benefit that a mobile Changing Places facility would bring to its disabled community and chip in that small amount.
I'd love to think that when Nicola Sturgeon talks about inclusion she thinks about our sons and thousands of other Scots who are simply not currently considered.
Sadly, I'm not sure if they're even on their radar...
You can donate towards the Scottish mobile Changing Places facility by clicking here.