Conquering the Americas - Day 3
I'm not sure if I want my children to join JoJo Maman Bébé, when they grow up. I just don't know if it will be good for them? Or could it be that I just don't want them to start telling me what to do - they can have pretty strong opinions on the home front already.
Our company Reps in Montreal are a father and daughter team. They kindly picked me up from the airport and took me back to their cosy suburban house for a gastronomic feast. I'm very much hoping our soon-to-be-visited other Reps wont read this blog and decide I need feeding up because I definitely do not wish to return to the UK two tonnes heavier. But this close-knit family are ALL foodies and they worked together to create such a banquet that I need to formalise the writing of the menu to do it full justice. Here goes:
Hors D'euvres ~ Rillettes de Canard

Entrée ~ Salade Compossé

Plat Chaud ~ Carrée D'agneaux avec légumes

Fromages ~ Chèvres, Roquefort, Brie

Desert ~ Petits pots au Chaucolat ave Fruits des Bois

Madelaines faites Maison
Apologies for my poor French spelling Francine, JR (Jean Robert), Jessy, JF (Jean Francois) et Jenna. Un grand merci a vous tous! That really was a great way to arrive in Canada.
The Quebecois appear to be hospitable in an old fashioned manner you often find with several generations old ex-pats, still enveloped in the mother country culture and traditions. I can't think of a single neighbour in Brittany who would go to the trouble of making their own rillettes and the home grown veg were the perfect accompaniment to the succulently pink lamb.
The fact that the family worked as a team to make this food bodes well that they can work together to build and grow a business which echoes the JoJo brand values and ethos. I love this about them. They are a perfectly suited team; each with their own responsibilities and talents which, when pooled, deliver amazing results.
Jessy takes primary care of our brand locally, Francine runs the books, with a sharp eye for detail I expect, and JR takes on the long road trips to the far flung clients. He also worked hard to hand build the showroom, recreating our wardrobe fixtures which they measured up on their visit to our stores and head office in the UK in July. The result is stunning; a little oasis of JoJo buried deep in a huge fashion showroom building.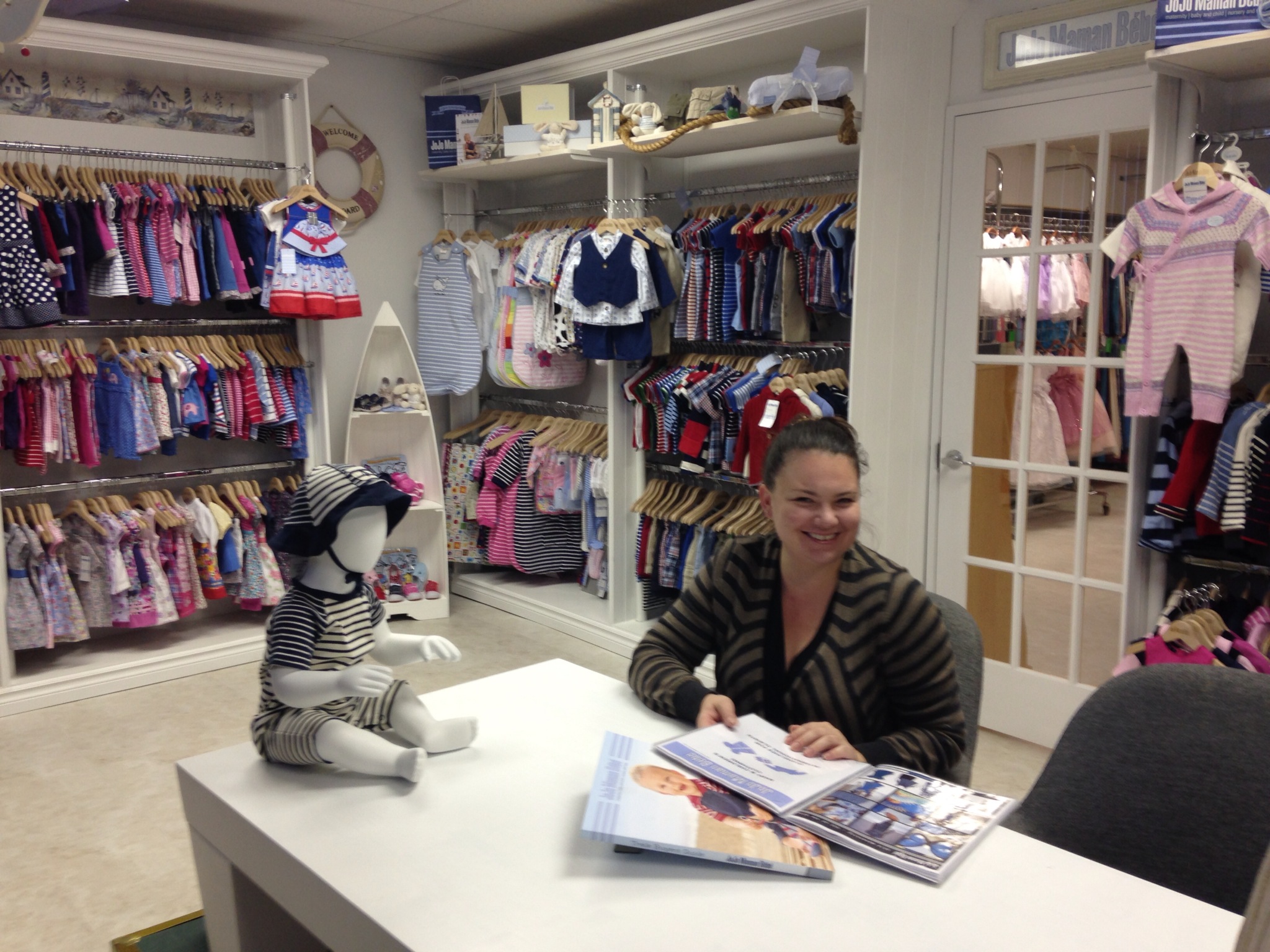 I am sure our stockist love to visit and spend time in this warm and welcoming environment. The family atmosphere builds the long standing business relationships which spill into true friendships over time. Agence JR Cagne is exactly the sort of partner we were looking for. I'm so proud to be working with them. Long term, trusting relationships with business associates are worth so much and Jessy and JR tick all the boxes.
Canada has a long history of travelling salesmen, being a country founded by pioneers forging new lives for themselves in far off territories. Representing a brand as an agent is a well respected profession. Jessy has learnt her trade from her father, he from his before him and so on. JR's Grandpère was a Rep and made a small fortune selling bras to the nuns of Quebec - a pretty racy idea at the time. Apparently he could take $300 a week when the working wage amounted to about $5. He might have become a brassiere millionaire had he not died suddenly in the Spanish Flu pandemic of 1919. An extraordinary 50% of the local population was wiped out over a few months. I had forgotten that this horrendous outbreak killed more people globally than all the combat deaths of World War I, World War II, Korea, Vietnam, Afghanistan, and Iraq combined. This young entrepreneur left 9 children and a wife behind. A sad story but the family tradition and trade lives on through his descendants.
Their work ethic is unquestionable, travelling far into the Maritime Provinces as well as working in the Quebec and Montreal areas. They are Quebecois through and through, with strong links to France where JR's father met his mother in Paris just after the second world war. He had joined up to get away from his bossy sisters apparently, being one of only two sons in this numerous family. Another romantic story shared round the dining room table over that feast. They have a passion for the good things in life; food, art, architecture and history and of course gorgeous, well made fashion.
My middle of the night five course meal was followed by the deep, yet uneasy sleep of the jet-lagged. Despite exhaustion, I woke up early and took to the streets of the old town. I'm staying in the charming Le Petit Hotel. As I wander through the narrow cobbled streets I'm reminded of Paris and Manhattan - this is a town in a time warp.Perfect and so very very French at first sight but when you look closer, there are signs that we are just not in Europe; Iron fire escapes on the fronts of the buildings, the size of the cars, the neatly stacked 100% recycled rubbish. I walk past an old road sweeper. He is shuffled into a grey overcoat as if he has been lifted from a Van Gough painting, but when I look again I note the subtle differences. He has a smart long white ponytail, his sneakers are modern and the coat is too authentically traditional. In Toulouse he would be wearing a parka.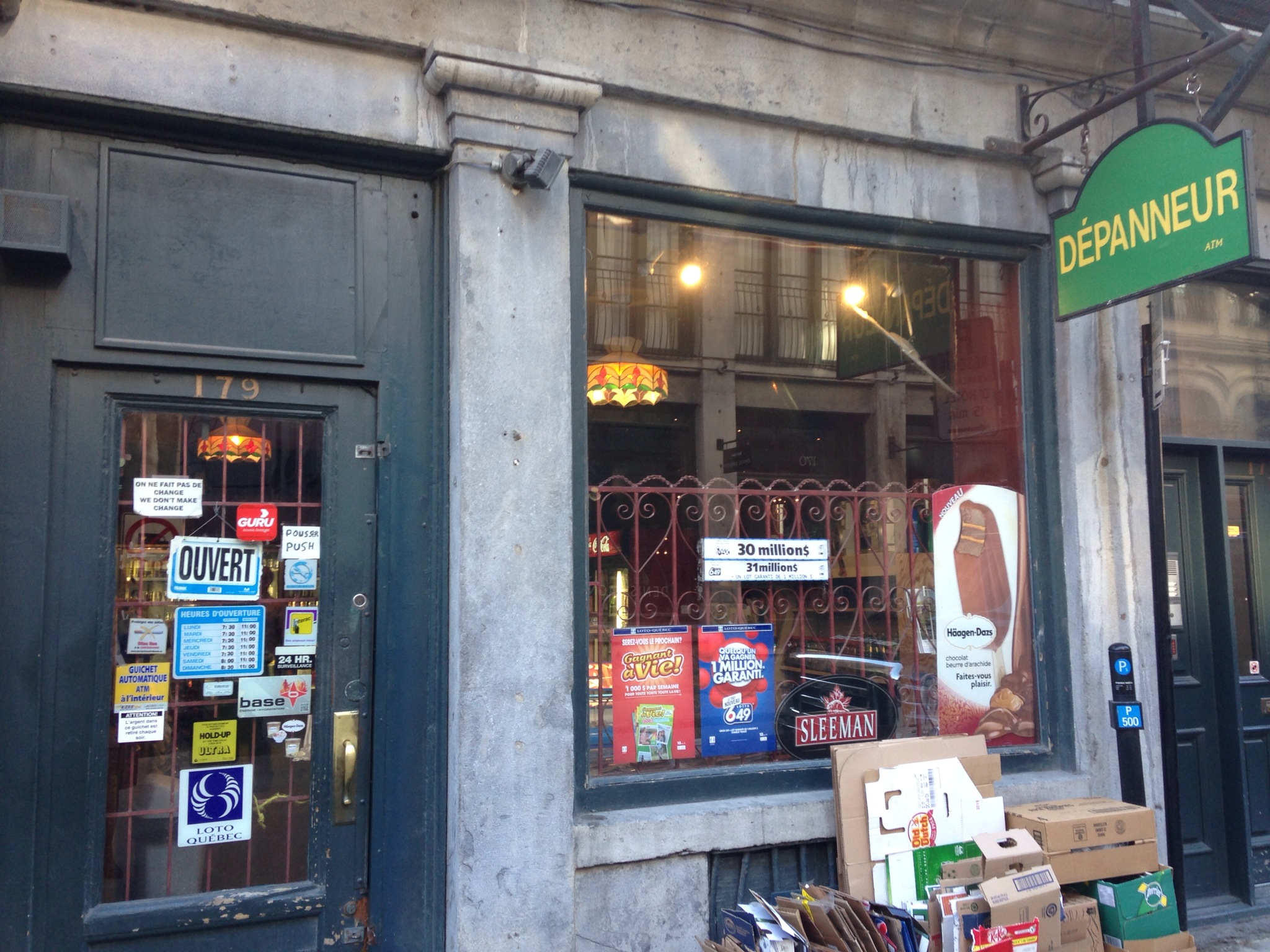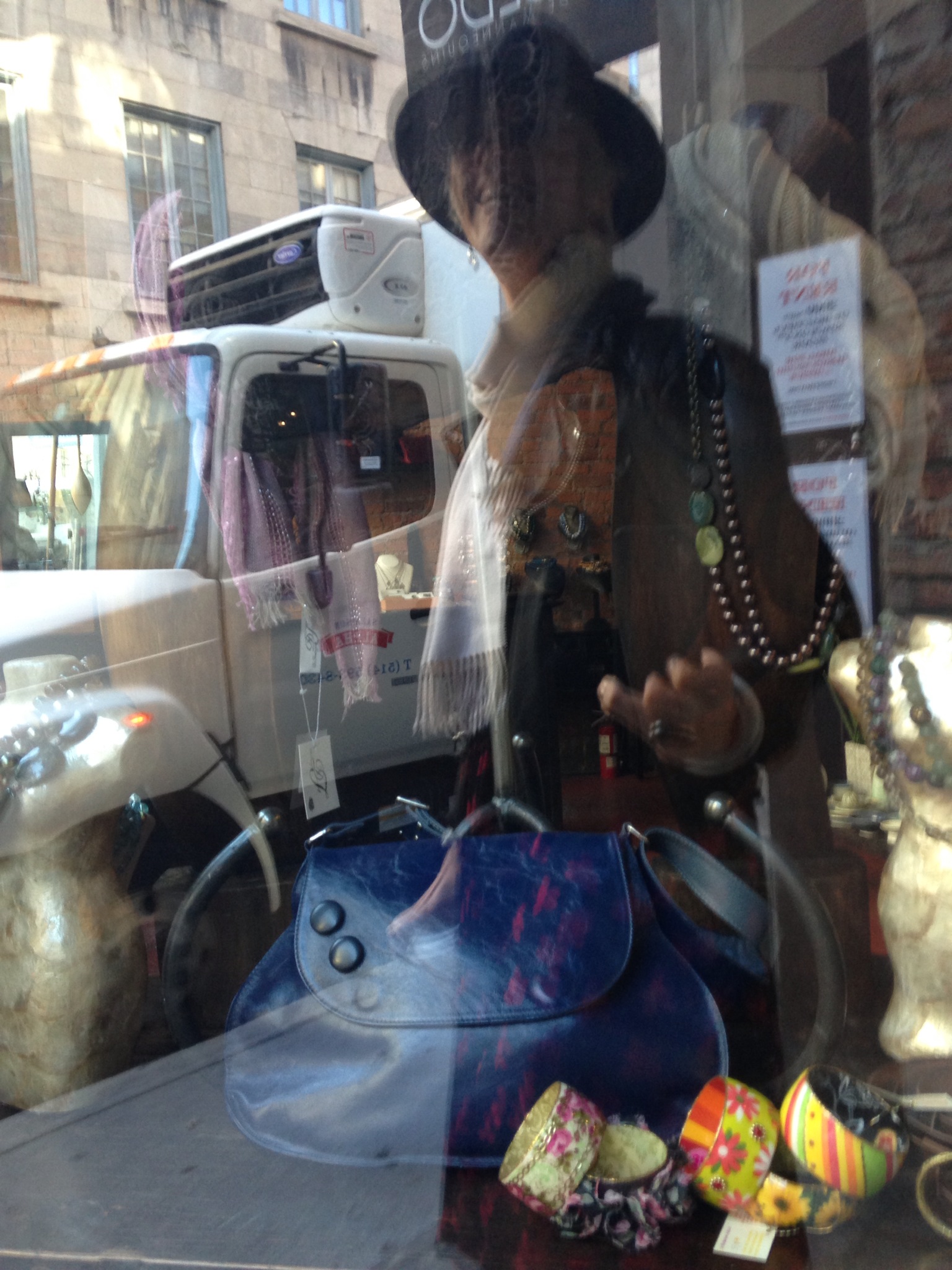 This is not supposed to be a travel blog but an observation on how a British brand can work successfully with the many different cultures and people who make up the Americas. But it is obvious that I'm going to have to comment on my surroundings a little, I just can't help it. A quick review of the places I'm staying in will appear at the base of the pages.
Next to Toronto.
X Laura
Montreal Travel Notes
Hotel:
Le Petit Hotel, 168 Saint Paul West, Vieux Montreal.
www.lepetithotelmontreal.com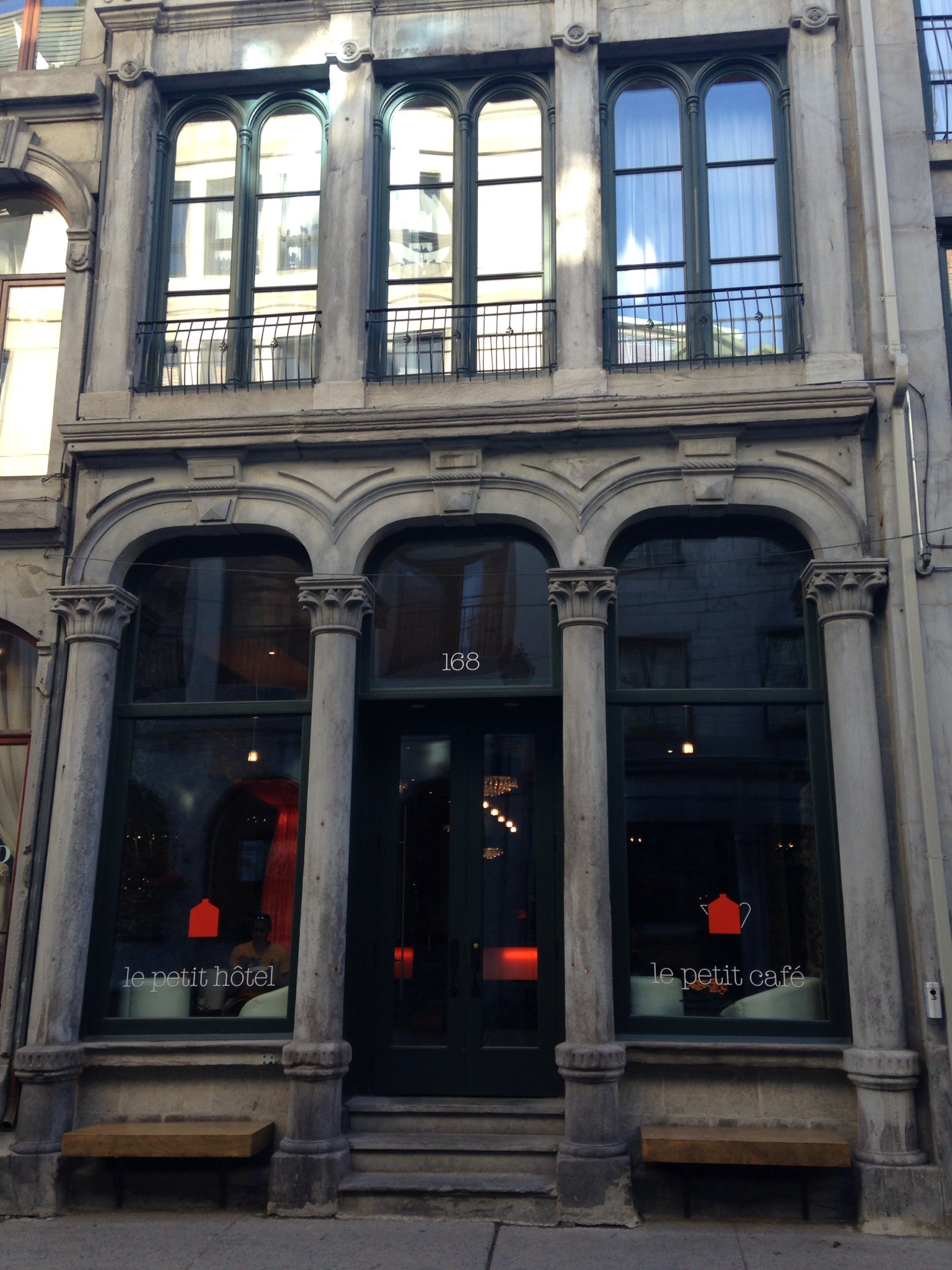 My comment:
Good coffee, fab showers, comfy beds, nice smellies. Pretty cool, small, personal and friendly. Go.
Two hours to spare in Montreal: Wander the old quarter galleries and boutiques, head for Mont Royal for stunning views, dive into the underground city to get away from -30 winter temperatures.