This blog is part of a month-long focus around sustainable fashion across HuffPost UK Style and Lifestyle. Here we aim to champion some of the emerging names in fashion and shine a light on the truth about the impact our appetite for fast fashion has around the world.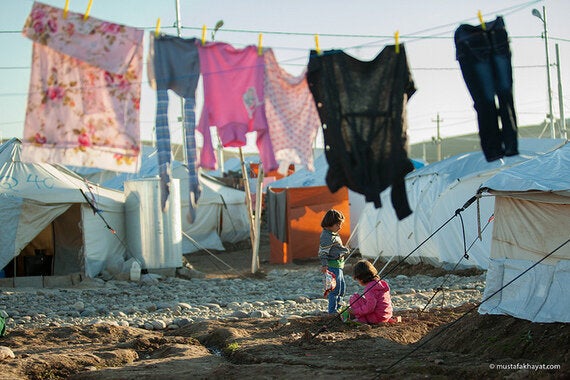 We want to be useful, in the most practical way possible, so I'm off to Lebanon with your lovely 'From a Mother to Another' packs to distribute to Syrian refugees.
After many years of questioning what makes me and others at JoJo work so hard and keep driving ourselves, I have, I think, come up with the answer from my perspective at least: I work hard, because I want to feel useful.
We feel useful by creating good quality jobs both here in the UK and across the world in our factories
We feel useful because we design adorable and practical clothes and nursery products, which help make life as a parent a little easier
We feel useful because people seem to like working for us and stay long term, becoming part of the 'family' which means we are often able to recruit from within the business
We feel useful because the business has grown to a level that we can help others - by offering work experience, giving to charities and funding sustainable aid projects
And this is where the hard work comes full circle. Business leaders should concentrate on how to be more productive and efficient growing their companies for longevity. Then when funds are available, help local communities and where possible, others across the world. At JoJo we believe in "sustainable aid" - simply put, rather than donate clothes to those in need in third world countries (which leads to a culture of dependency and is a short term solution to poverty), we invest for the future. Our aid projects include education, healthcare and funding enterprises (e.g. giving micro loans for sewing machines, which will employ people locally). We uphold the ethos of helping people to help themselves through long term development.
So we are totally against mindlessly donating clothes to the third world. Those educated in aid subscribe to this ethos. Only ignorant charities give finished product to poor areas of the third world. But maybe we at JoJo must consider short-term humanitarian aid as well? It's an ethical dilemma since short-term solutions are unsustainable. But with the UNHCR having to cut back its funding per head in the midst of such a huge refugee crisis maybe it's time to overlook our principles and help where it's needed right now?
Our From a Mother to Another recycling initiative, launched last year and starting again in the run up to Mother's Day 2016, collects good quality hand-me-downs to donate to those in need in this country via Barnardo's. You, our customers were fantastic. You understood the idea to help us reduce landfill whilst doing good, and took time to donate generously. We sorted and repacked where necessary and Barnardo's have been handing packs out all year.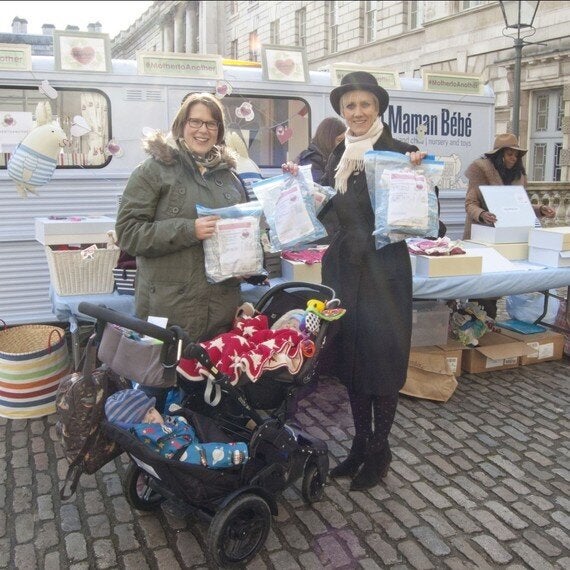 We've still got some packs left, but rather than sending your clothing donations to Nema, our charity in Africa, we want to help the refugees in dire need on the Syrian border in Lebanon.
So the plan is that next week I will travel to Lebanon and try to open a supply chain directly to those in need, those who cannot afford the expensive trip to Europe or pay the people smugglers hefty fees to get them in illegally. JoJo will be partnering up with Viva, amongst other charities, to make sure those who need the most help get it.
There are over 1 million Syrian refugees in Lebanon - 80% of which are women and children (whereas apparently 75% of the Syrian refugees in Europe are men). They are mostly living hand to mouth with little hope of getting back to their homes in the near future while Syria is still a war zone. These are the refugees who are in dire need and the ones we want to help. This is the most practical way we think we can be useful in this current crisis.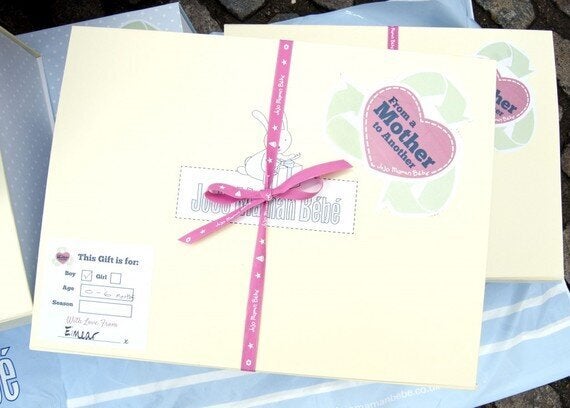 Thanks again for your support and please don't forget to put aside nice, warm, good quality clothing for our next From a Mother to Another collection period in the run up to Mother's Day early next year. For now we still have stocks on hand to deliver to those in need both in the UK and now in Lebanon to the Syrian refugees.
We'll keep you updated with how we get on in Lebanon and remember - hang on to your clothing donations for us, especially nice warm coats since it gets very cold in Lebanon, and we'll let you know when our stores will be collecting again.
HuffPost UK Lifestyle is running a special series around Sustainable Fashion for the month of September. Livia Firth is creative director of Eco-Age and founder of The Green Carpet Challenge, and will be guest editing on 18 September. If you'd like to blog or get involved, please email us.
Popular in the Community